China tours to Guilin
Guilin is a southern city located in China's Guangxi Province. It has been famous for millennia for its incredible landscape. There is an ancient Chinese poem which states "Guilin scenery is the most beautiful under heaven." Very few visitors, after visiting Guilin with argue with this poem. Guilin and its surrounding area are filled with incredible sites, many not often seen by visitors. Discover what surprises Guilin has to offer with Visit Our China. We will work with you to create the Guilin tour of your dreams, and all inquiries and tour customizing is completely free of charge. More information about Guilin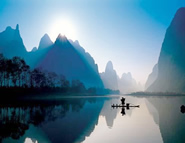 Tour Code:CCT02
Duration:10 Days
Destinations:Beijing, Guilin, Shanghai, Xi'an, Yangshuo
This Classic tour takes you to some of China's most exciting places. You can discover the imperial majesty of Beijing in its famous Forbidden City and Great Wall. In Xian, you can see the incredible Terracotta Warriors. Guilin's world famous scenery will take your breath away. In Yangshuo, you can explore boutiques and cafés catering to your every wish. Shanghai is an incredible cosmopolitan metropolis where Eastern and Western cultures blend beautifully, in a way like nowhere else on Earth.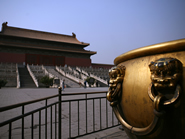 Tour Code:CCT01
Duration:10 Days
Destinations:Beijing, Guilin, Hong Kong, Xi'an, Yangshuo
A perfect choice for the first time visitor, this tour of China takes you to all the most famous and iconographic sites in China. In Beijing, you will visit many breathtaking sites, including; The Great Wall, The Forbidden City, and the Temple of Heaven. In Xian, the capital of many of China's ancient dynasties, you will see the breathtaking Terracotta Warriors. In Guilin, you will cruise down the Li River, admiring the world famous scenery. In Yangshuo, you will stroll down its streets lined with wonderful boutiques, cafés, and tea shops, and in Hong Kong, you will enjoy many incredible sites, while enjoying the unique culture blending English and Chinese traits.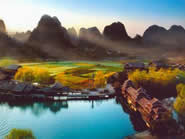 Tour Code:CTT09
Duration:10 Days
Destinations:Beijing, Guilin, Shanghai, Xi'an, Yangshuo
Dream Discovery is the perfect name for this China train tour. You will discover some of the most exciting historic and natural sites in China on this tour. You will see The Forbidden City in Beijing, the Terracotta Warriors in Xian, the natural beauty of Guilin and Yangshuo, and the cosmopolitan metropolis of Shanghai.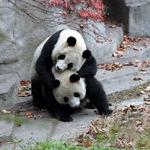 Tour Code:CCT06
Duration:12 Days
Destinations:Beijing, Chengdu, Emeishan, Guilin, Hong Kong, Leshan, Wolong, Yangshuo
China's giant pandas are considered living treasures and are adored by people around the globe. This exciting tour of China showcases these beautiful animals, along with some of the other incredible destinations in China. This tour begins in Beijing, China's capital. After visiting some of Beijing's most incredible sites, you will travel to Leshan, where you will see the Leshan Giant Buddha. You will then travel to Ermei Mountain where you will visit the Monastery of Ten at its summit. In Wolong, you will visit the Wolong Giant Panda Reserve and get up and close to the giant pandas. You will then travel To Guilin, famous for its spectacular landscape. You will finish up in the incredible city of Hong Kong.

Tour Code:CCT07
Duration:9 Days
Destinations:Beijing, Guilin, Hong Kong, Yangshuo
Our wonderful city tour focuses on some of China's most famous cities. You will visit the imperial and modern city of Beijing. You will visit The Great Wall and The Forbidden City, and the main stadiums of the 2008 Beijing Olympics, along with many other breathtaking sites. In Guilin and Yangshuo, you will take a cruise down the Li River, past some of the most spectacular landscape on Earth. Your final destination will be Hong Kong, where you will see a truly unique city, filled with Chinese and British culture, history, and modernity.
Custom Tailoring: Design your own tour with our help to meet your unique interests. You don't have to compromise. Do exactly what you want to do! Let us assist you to tailor-make your own China experience.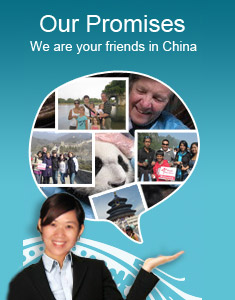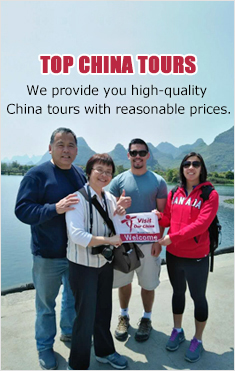 Popular City Tours