China tours to Guilin
Guilin is a southern city located in China's Guangxi Province. It has been famous for millennia for its incredible landscape. There is an ancient Chinese poem which states "Guilin scenery is the most beautiful under heaven." Very few visitors, after visiting Guilin with argue with this poem. Guilin and its surrounding area are filled with incredible sites, many not often seen by visitors. Discover what surprises Guilin has to offer with Visit Our China. We will work with you to create the Guilin tour of your dreams, and all inquiries and tour customizing is completely free of charge. More information about Guilin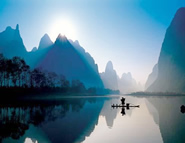 Tour Code:CCT02
Duration:10 Days
Destinations:Beijing, Guilin, Shanghai, Xi'an, Yangshuo
This Classic tour takes you to some of China's most exciting places. You can discover the imperial majesty of Beijing in its famous Forbidden City and Great Wall. In Xian, you can see the incredible Terracotta Warriors. Guilin's world famous scenery will take your breath away. In Yangshuo, you can explore boutiques and cafés catering to your every wish. Shanghai is an incredible cosmopolitan metropolis where Eastern and Western cultures blend beautifully, in a way like nowhere else on Earth.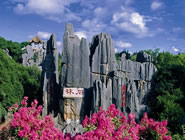 Tour Code:EMT01
Duration:10 Days
Destinations:Dali, Guangzhou, Guilin, Kunming, Lijiang, Yangshuo
This wonderful China tour focuses on the colorful traditions of some of China's Ethnic Minority Groups. You will see the Bai People of Dali, the Naxi people of Lijiang and witness first-hand, how these people have lived for centuries. You will also visit the incredible scenery of Guilin and Yangshuo, as well as the ancient past, and vibrant present of Guangzhou. This tour offers something truly special and like all of our China tours is completely customizable to meet your every need.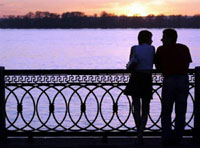 Tour Code:ST01
Duration:10 Days
Destinations:Beijing, Guilin, Hong Kong, Xi'an, Yangshuo
See the Bold Dreams of China's Ancient Emperors at incredible Forbidden City and Great Wall and the amazing Entombed Warriors. You will also experience the awesome beauty of Guilin's Li River and Hong Kong –The Pearl of the Orient.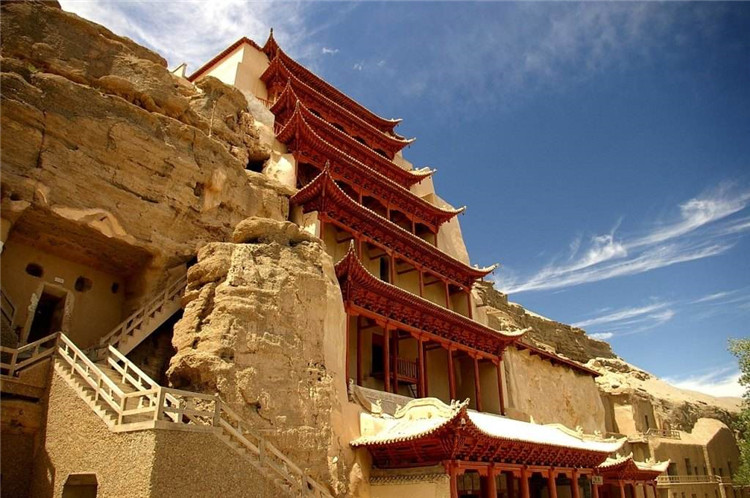 Tour Code:SK04
Duration:18 Days
Destinations:Beijing, Dunhuang, Guilin, Hong Kong, Kashgar, Turpan, Urumqi, Xi'an, Yangshuo

This tour begins in HongKong, travel to Guilin and Xian, and moves westward to Dunhuang, Turpan, Kashgar and Urumqi, end in Beijing, along the Silk Road. You'll explore centuries-old cities once enriched beyond measure by local suppliers and merchants who traveled the trade route.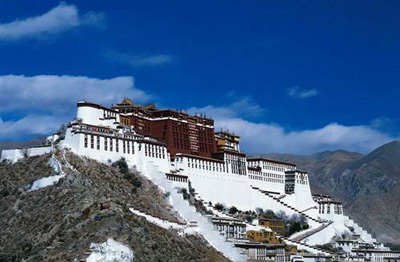 Tour Code:BNT01
Duration:20 Days
Destinations:Beijing, Chongqing, Guilin, Hangzhou, Lhasa, Shanghai, Wuhan, Yangshuo, Yichang

This tour will show you the real selected sciences on the back of the fifth series of Chinese RMB Banknotes, covering the old capital city Beijing (the People's Congress Hall on 100 Yuan), mysterious Lhasa (the Potala Palace of Lhasa on 50 Yuan), grand Yangtze River (the Qutang Gorge of the Yangtze Three Gorges on 10 Yuan), Guilin (the Yangshuo picturesque landscape on 20 Yuan), Hangzhou (the West Lake of on 1 Yuan) as well as four other popular tourist destinations – Chongqing City , Yichang City, Wuhan City and Shanghai City. By taking this mixed-flavor tour, you will have a perfect experience in touching and knowing a real China...
Custom Tailoring: Design your own tour with our help to meet your unique interests. You don't have to compromise. Do exactly what you want to do! Let us assist you to tailor-make your own China experience.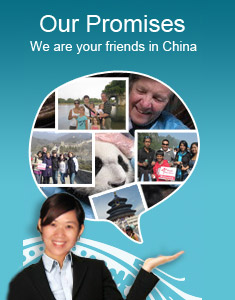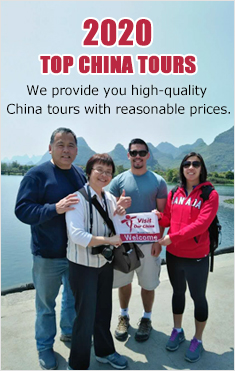 Popular City Tours