Qufu travel guide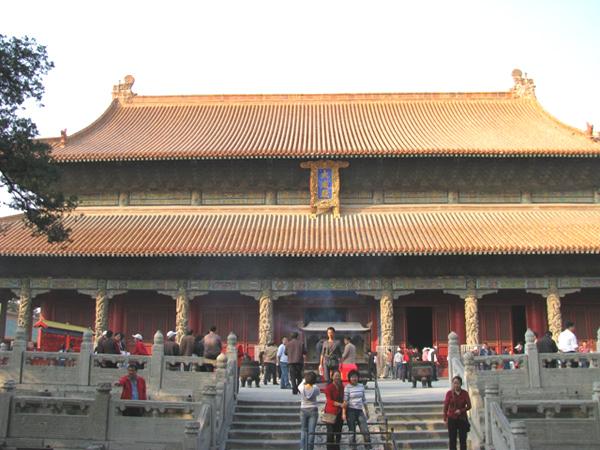 As Confucius's Hometown and the Oriental Holy City, Qufu is located in the southwest of Shandong Province with a total area of 895.93 square kilometers. Qufu is the birthplace of Confucius, the famous thinker, educator and founder of the Confucian School and also the location where he taught his students and buried. During the long history of Chinese Feudal Society, Qufu was always the holy city and it is also called the Eastern Jerusalem by the western people. Listed as one of the first historic cities of China, Qufu City possess a long history, various relics, beautiful landscapes and rich natural resources, a truly field of treasures in the middle and south of Shandong Province. Qufu is a residential center of East Yi Ethnic Groups, the main district of Dawenkou Culture and Longshan Culture and a city of Chinese rites and music. Confucius was born in Nishan, grew in Queli, gave the instruction in Xingtan, held position in Ludu and was buried in Sishang, leaving Qufu many relics. Totally, there are more than 300 historical units and 112 key historical units, among which the Sankong (Temple, Mansion and Cemetery of Confucius) is the most important one and was ... More information about Qufu »
Top Attractions in Qufu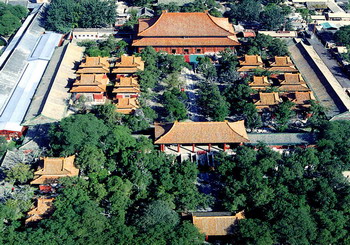 Temple, Mansion and Cemetery of Confucius / San Kong
Qufu is the birthplace of the great thinker Confucius. San Kong, the Temple and Cemetery of Confucius and the Kong Family Mansion, is the sole largest building group combining residences and tombs of Confucius and his descendants. It is human heritage developed in commemoration of Confucius and introducing Confucianism. With its rich cultural accumulation, it is famous for long history, great scale, rich cultural relic and high scientific artistic value.
More about Temple, Mansion and Cemetery of Confucius / San Kong

Weishan Lake
Composed by four connecting lakes and located in the middle of Beijing-Hangzhou Grand Canal, Weishan Lake is the biggest freshwater lake in North China. On its largest island, historical relics, tombs, temples and buildings are found, including the famous monument of the Railway Guerrillas, which is a household name in China.