Wolong travel guide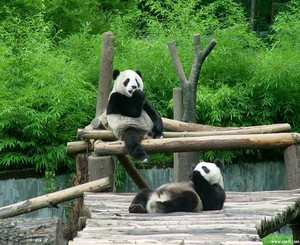 Wolong Special Administrative Region set up in March, 1983 is affiliated to Peoples Government of Sichuan province. Sited in the southwest Wenchuan County, Ngawa Tibetan and Qiang Autonomous Prefecture, Sichuan, and in the southeast of Qionglai Ridge, Wolong Special Administrative Region is 130 kilometres away from the provincial capital Chengdu. As a special region in Sichuan province, it is made up of two parts, that is, Wolong Town and Gengda Village. Up till now, there are more than five thousands people living here. From the perspective of administrative division, the region falls into Wenchuan County which is located in the northwestern part of Sichuan Basin; however, in reality, it is in the charge of Forestry Department of Sichuan province. In effect, Wonglong Special Region and Sichuan Wolong National Nature Reserve are the same, and the special region co-works with the State Forestry Administration of Wolong Natural Reserve. History of Wolong Paradise for Pandas In the year of 1963, Wolong Nature Reserve of Wenchuan County was set up, covering an area of 20,000 hectares. Twelve years later, Wolong Natural Reserve was approved by the State Council an... More information about Wolong »
Top Attractions in Wolong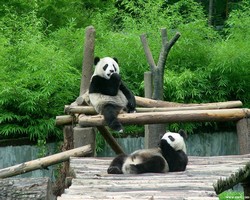 Wolong Giant Panda Reserve Centre
Nestled inside Wolong Nature Reserve with favorable climate and conditions, Wolong Giant Panda Center is a perfect site for preservation and reproduction of Chinese pandas. Before 2008, the center housed 100 wild giant pandas and over 40 captive ones, and had artificially produced 33 pandas in success.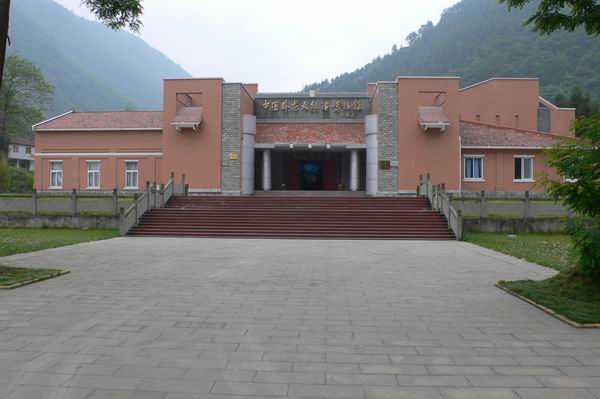 Wolong Giant Panda's Museum
Wolong Giant Panda Museum exhibits the history, present and future of the giant panda. It gives all detailed information about the living environment, historical evolution, living habits and characteristics, the breeding, reproduction, protection research and natural reserves of the giant panda.