Nanjing travel guide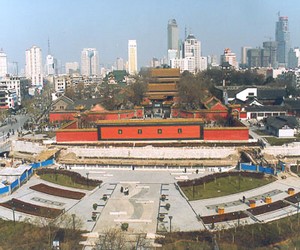 Nanjing is the capital city of the Jiangsu Province, located in Eastern China, about 300 kilometers away from Shanghai. As one of the most famous China's Four Great Ancient Capitals (Beijing, Xi'an, Luoyang, Nanjing), the city enjoys a tremendous fame in Mainland China as well as in many foreign countries. Also holding the names of Nanking or Nan-ching, this historical city situated in the lower stretches of the famous Yangtze River Delta mingles old and new buildings at the same time. Nanjing has a jurisdictional and economic autonomy which puts itself in a higher level compared to other provincial cities. The government of Nanjing has its direct jurisdiction over 11 districts and 2 counties, and represents one of the most important city in the whole country. Mainly composed of Han nationality citizens, Nanjing is also home to 50 other ethnic nationalities among which the Hui, the Manchu and the Zhuang are the most important ones. Geographically speaking, the city of Nanjing lies in the largest economic zone of China (Yangtze River Delta) and enjoys a monsoon humid subtropical climate. More than one of China greatest ancient capital, Nanjing is also appreciated b... More information about Nanjing »
Top Attractions in Nanjing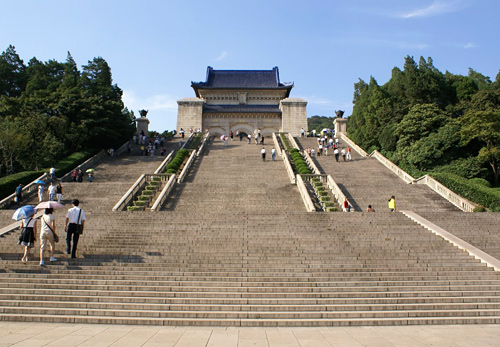 Dr.Sun Yat-sen's Mausoleum
Regarded as "the greatest mausoleum in modern architectural history of China", it is the mausoleum of Sun Yat-sen, the great forerunner of Chinese democratic revolution. With important historical significance, magnificent architecture and beautiful scenery, it is a most famous tourist destination in Nanjing.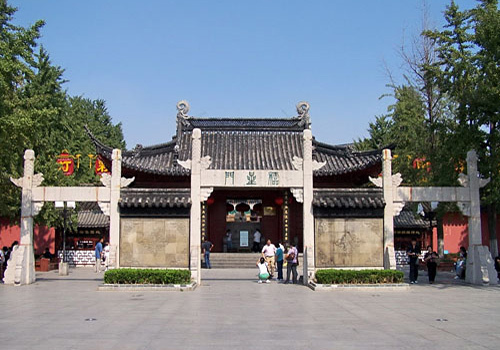 Confucius Temple ( Fuzimiao )
Initially built in 1034, the temple was to worship Confucius, an ancient great mind in Spring and Autumn Period who is remembered and revered for his social philosophy.The impressive Confucius Temple in Nanjing is but one of the many shrines that have been constructed in dedication to the ancient sage.