Diqing(Shangri-La) travel guide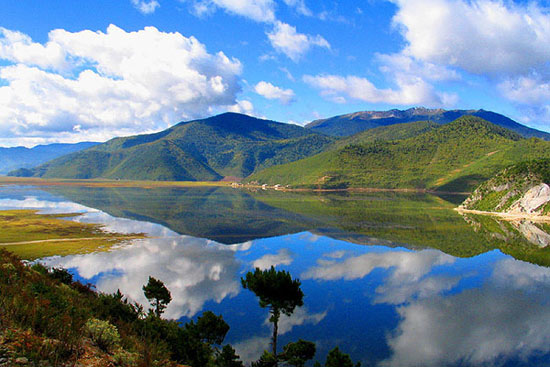 Shangri-La, a name of wonders to many people... Located in northwestern Yunnan Province, the place also known as Zhongdian (中甸) in Mandarin Chinese or Gyeltang, Gyalthang in Tibetan is the capital of Diqing Tibetan Autonomous Prefecture, a primarily Tibetan county in southwest China. Even if the exact situation of this dreamland isn't very clear, the place is still the cradle of dreams and wonders of travelers to China and the Tibetan region. Shangri-La is tremendously known all over the world thanks to the British writer James Hilton's fictional novel: Lost Horizon. The writer made the Shangri-La a must-see sightseeing to any backpacker and tourists coming to China. Literally, the word Shangri-La means a place of complete bliss and delight and peace and it is situated in the middle of the Jinsha, Langcang and Nujiang River at a high altitude. Real synonymous of earthly paradise and mythical Himalayan utopia isolated from the modern world, Shangri-La is used today as a landmark and high-quality guarantee to any hotels, resorts or restaurants. Seekers of remote temples, lush sceneries and large-scale spaces are all astonished by the beauty of the Shangri... More information about Diqing(Shangri-La) »
Top Attractions in Diqing(Shangri-La)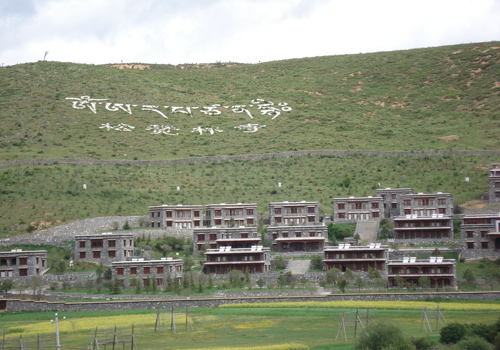 Songzanlin Monastery
Songzanlin Monastery is of Tibetan Buddhism started to be built in 1679. The site selection is said to be decided by a divination and it was intitled Ganden Sumtseling by the fifth Dalai Lama. After completion, it became the high authority in the area and a sacred ashram inYunnan, Tibet and Sichuan areas, worshipped by a mass of believers.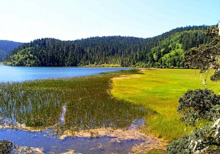 Bitahai Nature Reserve
Bitahai Nature Reserve, covers 840sqm, is located in the northwest of Yunnan in the Hengduan Mountain range. It is the highest lake in Yunnan Provinc eand is known as the pearl of Yunnan. It became an established nature reserve in 1984, and was established to protect the rare wildlife and plant life in the region.
Diqing(Shangri-La) weather forecast