China tours to Lhasa
Lhasa is the capital city of Tibet Autonomous Region, Northwest China. Literally meaning the place of the Gods in Tibetan, Lhasa is the religious and political heart of the Tibetan world, a place where travelers to Tibet usually stop. Lhasa is known as one of the highest cities in the world, standing at an altitude of 3490 metres (11,450 ft) and surrounded by the Himalayan Mountain ranges. The city enjoys a cool and semi-arid climate with frosty winters and mild summers due to its own topography and mountainous landscape. Lying in the Tibetan Plateau, the city is also home to a... More information about Lhasa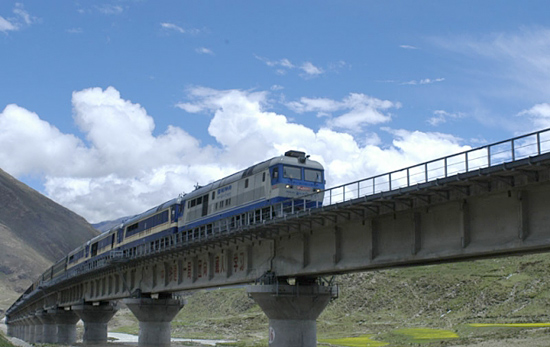 This train tour takes you from Beijing, through to Lhasa, the capital city of Tibet. The train ride between Beijing and Lhasa is truly incredible. It passes through some of the most beautiful scenery in China, and scenery that few people ever see. Although it takes longer than an airplane flight, the things you will see on your way are truly worth it. Once in Tibet, you will see the culture and sites that have made it one of China's most popular destinations for centuries.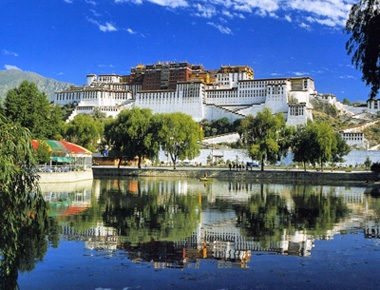 Tour Code:CTT20
Duration:12 Days
Destinations:Beijing, Chengdu, Lhasa, Shanghai, Xining

A train is a wonderful way to experience China. It allows you to travel with locals and watch the beauty of China pass by your window while you relax in your soft sleeper cabin. On this train tour, you will travel to some truly beautiful locations. You will experience the capital of Beijing with its modern heartbeat and imperial past, Shanghai a true cosmopolitan metropolis that blends Chinese and Western culture, giant pandas in Chengdu, and mysterious Tibet.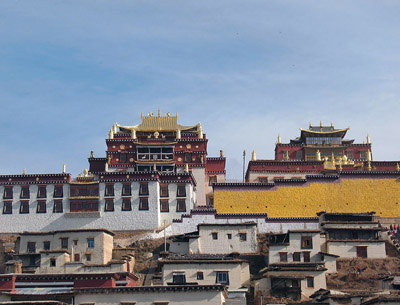 Tour Code:CTT24
Duration:9 Days
Destinations:Chengdu, Lhasa, Xining

This train tour visits Xining, Lhasa, and Chengdu, all famous for their culture, and sites. In Xining, you will visit Qinghai Lake, and the Taer Monastery. In Lhasa, the capital of Tibet, you will visit the Potala Palace, the Jokhang Temple, Sera Monastery, and so much more. In Chengdu, you will visit the Wuhou Memorial Temple and get up close and person to China's giant pandas. This is a special train tour and one you will love.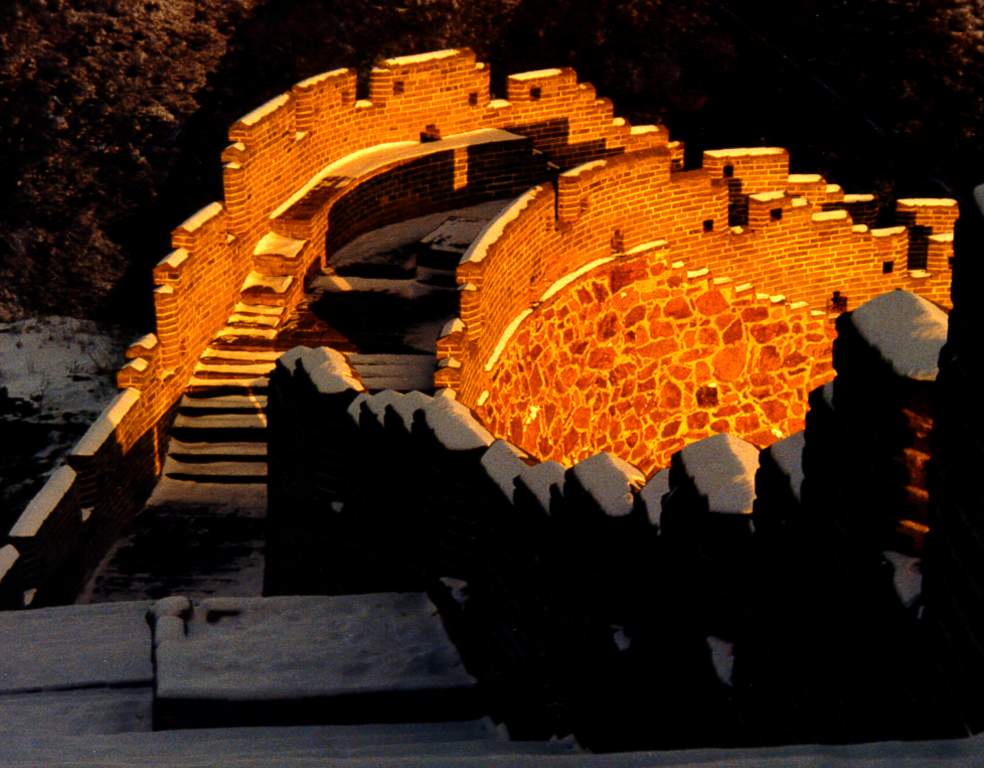 Tour Code:CWHT04
Duration:19 Days
Destinations:Beijing, Chongqing, Lhasa, Nagqu, Shanghai, Xi'an, Yichang

This 19 day World Heritage tour highlights the history, art, culture, and people of China. It is a truly wonderful way to see this ancient country. You will visit Beijing, China's capital for over 500 years, Xian, home to the Terracotta Warriors, Chongqing, home to the giant panda and fiery Szechwan cuisine, Shanghai, the modern metropolis, Lhasa, home to Tibet's mysterious culture, and you will cruise the Yangtze River, and experience the Three Gorges from a luxurious cruise ship.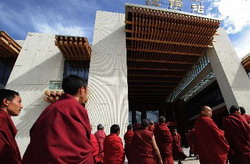 Tour Code:TET01
Duration:11 Days
Destinations:Beijing, Lhasa, Shanghai, Tibet, Xi'an
This Tibet tour visits some of the most popular places in China. You will begin in Beijing, China's capital for more than 500 years, where you will see such sites as The Forbidden City, The Great Wall, and the main stadiums for the 2008 Beijing Olympics. You will then travel to Lhasa, the capital of Tibet. You will witness the culture, architecture, and natural beauty that have made it a dream destination for so many years. You will then visit Xian, home to the Terracotta Warriors, and the ancient, yet modern metropolis of Shanghai.
Custom Tailoring: Design your own tour with our help to meet your unique interests. You don't have to compromise. Do exactly what you want to do! Let us assist you to tailor-make your own China experience.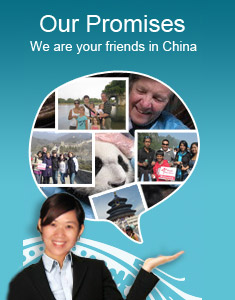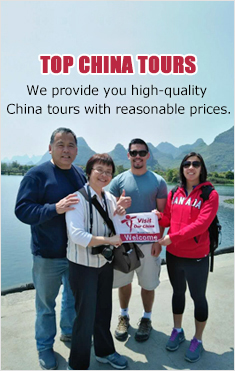 Popular City Tours