Shigatse travel guide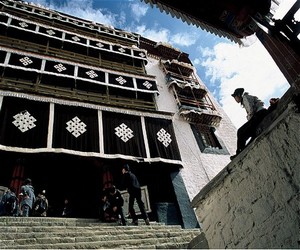 Shigatse, literally means a manor with fertile water and soil in Tibetan language, is certainly a beautiful place with idyllic scenery- lush meadows, verdant terraced fields and agminate flocks and herds. Just seated at the confluence of Yarlung Zangbo River and its main tributary Nyang Chu River in the southwest of Tibet, some 300 kilometers from Tibet capital city Lhasa, Shigatse is the second largest city in Tibet with an average altitude of 3836 meters. It neighbors Ngari in the west, Nagqu in the north, Lhasa and Lhokha in the east, borders on the countries of Nepal and the Kingdom of Bhutan, and can reaches the highest peak in the world Mount Everest in the south. An ancient city with a history of more than 600 years, Shigatse was inscribed as a national historic and cultural city in 1986 and administrats 1 county-level city of the same name, 17 counties and 1 port. Shigatse and its surroundings enjoy sufficient sunlight all year round, and with its plain-centered terrain, the agriculture is quiet developed and has earned it a fame as A Granary of Tibet. History of Shigatse - the political, religious and cultural center of U-Tsang as well as the station o... More information about Shigatse »
Top Attractions in Shigatse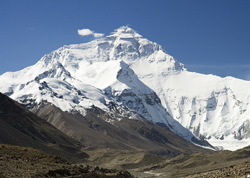 Mt. Everest ( Qomolangma )
Chinese name: 珠穆朗玛峰 (Zhu Mu Lang Ma Feng) Location: in the middle section of Himalayas on the China-Nepal border, due south of Tingri County, Shigatse, Tibet. Prices: - CNY180 during high season (Apr-Oct) and CNY90 during low season (Nov-March); - CNY405 for a car with 4 wheels, and CNY605 for a car with 6 wheels; - CNY25 for a vehicle ride from Rongbuk Monastery to the North Mt. Everest B...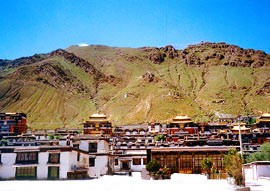 Tashilhunpo Monastery
Chinese name: 扎什伦布寺 (Za Shi Lun Bu Si) Location: at the hillside of Drolmari Mountain (尼色日山), west of Shigatse, Tibet. Opening hours: 09:00-17:00 (The Buddha Hallsare closed between 12:00 and 14:00) Price: CNY55 Recommended time for a visit: about 3 hours How to get there: The way for foreign travelers to enter Tibet is booking a Tibet tour or a China tour containing Tibet with a Chinese t...
Shigatse weather forecast