China tours to Chengdu
Chengdu is the capital city of the Sichuan Province, located in the South-central part of China. Similarly known as "Chengtu", the city is a major transportation and economic hub to Southwest China and enjoys a great historical past mingled with rich natural features that rank it today as one of China's best tourist city. As part of a mountainous area set in the so-called "Tian Fu Zhi Guo" (天府之国) meaning the "country of heaven" or "land of abundance", Chengdu is one of the rare Chinese cities that never changed name during its history. Compared to a brocade and hibisc... More information about Chengdu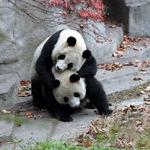 Tour Code:CCT06
Duration:12 Days
Destinations:Beijing, Chengdu, Emeishan, Guilin, Hong Kong, Leshan, Wolong, Yangshuo
China's giant pandas are considered living treasures and are adored by people around the globe. This exciting tour of China showcases these beautiful animals, along with some of the other incredible destinations in China. This tour begins in Beijing, China's capital. After visiting some of Beijing's most incredible sites, you will travel to Leshan, where you will see the Leshan Giant Buddha. You will then travel to Ermei Mountain where you will visit the Monastery of Ten at its summit. In Wolong, you will visit the Wolong Giant Panda Reserve and get up and close to the giant pandas. You will then travel To Guilin, famous for its spectacular landscape. You will finish up in the incredible city of Hong Kong.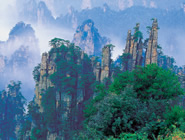 Tour Code:CCT12
Duration:15 Days
Destinations:Beijing, Chengdu, Huangshan, Jiuzhaigou, Shanghai, Zhangjiajie
Zhangjiajie, and Jiuzhaigou are two natural scenic spots famous throughout China, but are virtually unknown by foreign tourists. They are locations of incredible natural beauty. This tour of China will take you to those wonderful sites, as well as Beijing, well known for its incredible sites, Shanghai, a city famous for its blending of Chinese and Western culture, and Chengdu, which is home to China's giant pandas. This tour combines history, natural beauty, modernity, and culture, making it a truly incredible experience.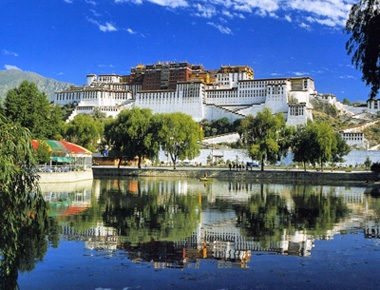 Tour Code:CTT20
Duration:12 Days
Destinations:Beijing, Chengdu, Lhasa, Shanghai, Xining

A train is a wonderful way to experience China. It allows you to travel with locals and watch the beauty of China pass by your window while you relax in your soft sleeper cabin. On this train tour, you will travel to some truly beautiful locations. You will experience the capital of Beijing with its modern heartbeat and imperial past, Shanghai a true cosmopolitan metropolis that blends Chinese and Western culture, giant pandas in Chengdu, and mysterious Tibet.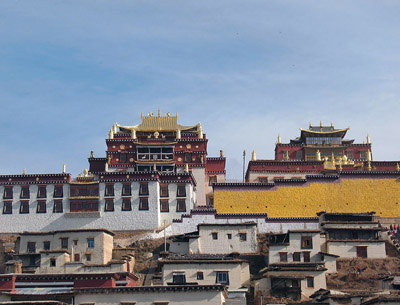 Tour Code:CTT24
Duration:9 Days
Destinations:Chengdu, Lhasa, Xining

This train tour visits Xining, Lhasa, and Chengdu, all famous for their culture, and sites. In Xining, you will visit Qinghai Lake, and the Taer Monastery. In Lhasa, the capital of Tibet, you will visit the Potala Palace, the Jokhang Temple, Sera Monastery, and so much more. In Chengdu, you will visit the Wuhou Memorial Temple and get up close and person to China's giant pandas. This is a special train tour and one you will love.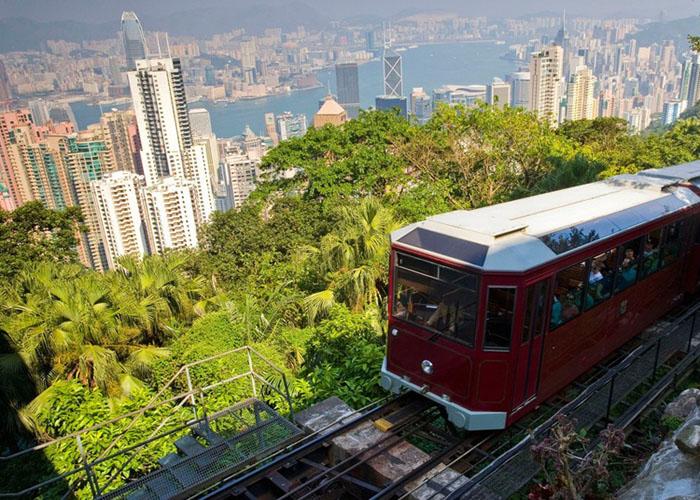 Tour Code:CTT25
Duration:16 Days
Destinations:Beijing, Chengdu, Chongqing, Guangzhou, Hong Kong, Wuhan, Xi'an, Yichang
Beijing, Xi'an, Guangzhou, and Hong Kong are some of the most spectacular cities in the world, and this tour combines them, along with a cruise down the Yangtze River. You will visit the splendor of ancient Beijing, and explore its modern pulse. In Hong Kong, you will see the combining of Chinese and Western culture and history that make it so special. In Xi'an, capital of more than 10 ancient Chinese dynasties, you will see the Terracotta Warriors and much more. On your Yangtze Cruise, you will relax on your luxurious floating cruise ship as you pass through the Three Gorges.
Custom Tailoring: Design your own tour with our help to meet your unique interests. You don't have to compromise. Do exactly what you want to do! Let us assist you to tailor-make your own China experience.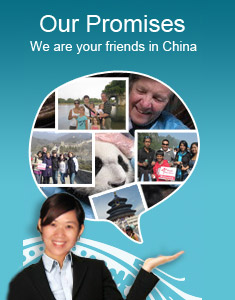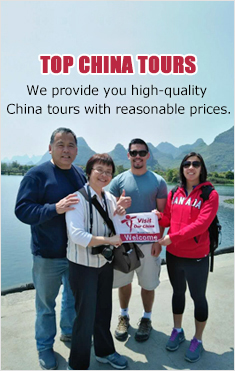 Popular City Tours