Jiuzhaigou travel guide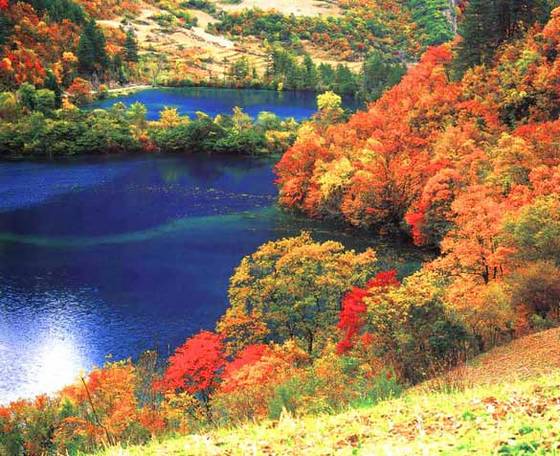 Jiuzhaigou, also known as the Jiuzhai Valley or the Nine Village Valley, is a natural reserve located in the North of the Sichuan Province. Ranked as a UNESCO World Heritage Site in 1992, Jiuzhaigou is a high tourist area extremely famous for its mirror lake of an extreme blue color and its crystal clear waterfalls. This dreamlike place lies at about 330 kilometers (205 mi) from the provincial capital of Chengdu, in the southern end of the Minshan Mountains range. Besides, Jiuzhaigou natural reserve is also part of the Jiuzhaigou County situated in the Ngawa Tibetan and Qiang Autonomous Prefecture of the Sichuan Province. This fairyland picture possible thanks to the unique ecosystem of the place is also the location where lies a temperate climate making every tour really sweet! In depth, Jiuzhaigou is composed of three different valleys: the Rize Valley, the Zechawa Valley flowing into the third Shuzheng Valley as in a Y shape. Any traveler coming to this part of Sichuan is just filled with wonder by the grandiose scene of this natural reserve. A worth-visiting place in your China tour! Jiuzhaigou features A precious and unique ecosystem Jiuzhaigou is a... More information about Jiuzhaigou »
Top Attractions in Jiuzhaigou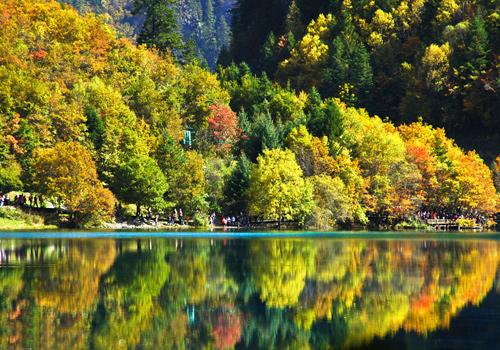 Jiuzhaigou National Park
Inscribed as World Heritage Site and World Biosphere Reserve, Jiuzhaigou Valley enjoys its great reputation all over the world. The name "JiuzhaigouValley" comes from mandarin which means "Valley of Nine Villages". Being covered by 52% natural forest, the Valley spans over 600 square kilometers.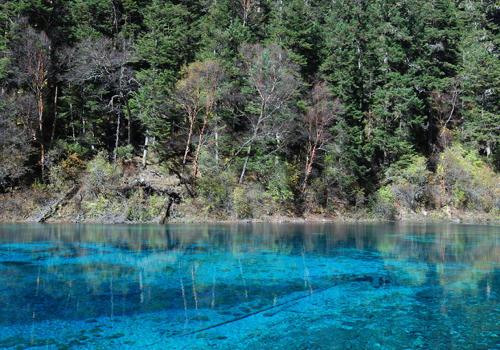 Huanglong (Yellow Dragon) Scenic Area
Huanglong Scenic Area, consisting of two parts, Huanglong and Muni Valley, looks like a giant dragon stretching from the south to the north and resting in the bosom of glaciers. Being the treasure of Chinese people and the world as a whole, it is the only well-protected highland wet land in China.
Jiuzhaigou weather forecast