China tours to Shigatse
Shigatse, literally means a manor with fertile water and soil in Tibetan language, is certainly a beautiful place with idyllic scenery- lush meadows, verdant terraced fields and agminate flocks and herds. Just seated at the confluence of Yarlung Zangbo River and its main tributary Nyang Chu River in the southwest of Tibet, some 300 kilometers from Tibet capital city Lhasa, Shigatse is the second largest city in Tibet with an average altitude of 3836 meters. It neighbors Ngari in the west, Nagqu in the north, Lhasa and Lhokha in the east, borders on the countries of Nepal and... More information about Shigatse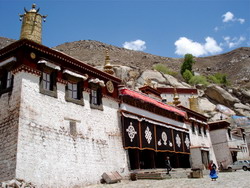 Tour Code:TET02
Duration:12 Days
Destinations:Beijing, Lhasa, Shigatse, Tibet, Xi'an
A true dream destination, Tibet is an incredible destination and one filled with surprises. Discover these surprises for yourself in this China group tour. Tibet has a culture truly unique and it is this culture that has transformed Tibet into such a spectacular place. The unforgiving landscape has forged the people into one of the friendliest on Earth. This China group tour will introduce you to the people, sites, and culture of Tibet in a package tour that you will never forget.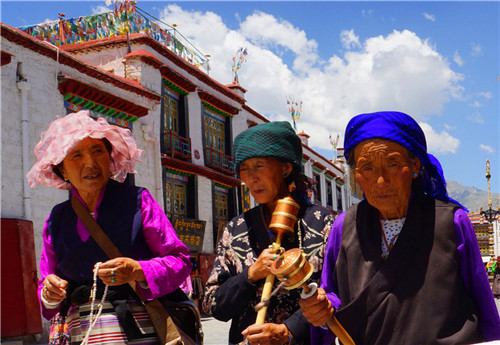 Tour Code:SKGT03
Duration:13 Days
Destinations:Dunhuang, Jiayuguan, Lanzhou, Lhasa, Shigatse, Turpan, Urumqi, Xining
Tour Dates: May 24-Jun 05, 2020; Price: USD3299; Single Room Supplement: USD1370; Tour Dates: Sep 05-Sep 17, 2020; Price: USD3499; Single Room Supplement: USD1480; Minimum persons per booking: 2pax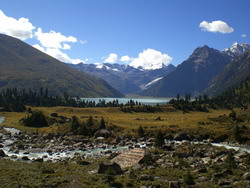 Tour Code:TET06
Duration:8 Days
Destinations:Gyangtse, Lhasa, Shigatse, Tingri

Tibet is one of the most mysterious places on Earth. Known as the "Roof of the World", it has fascinated travelers for centuries. This tour visits the most popular destinations within Tibet. It will allow you to view and experience the culture, people, art, history, and sites that have made Tibet such a popular destination. The architecture of Tibetan Buddhist temples and monasteries is unique and each one is completely different, allowing for different experiences. You will be able to savor the local cuisine and tea of Tibet while you travel through it.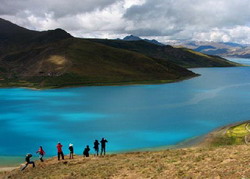 Tour Code:TET09
Duration:9 Days
Destinations:Gyangtse, Lhasa, Nagqu, Nyingchi, Shigatse

Traveling through Tibet is an incredible experience, and this group tour accentuates that experience by showcasing more than just the sites in Tibet. We focus on the culture and cuisine of Tibet as well. On this tour, you will visit the most popular destinations in Tibet, and will visit some of its holy lakes, which are places of sublime natural beauty. Tibet is a truly special place, and this Tibet tour highlights the best it has to offer.
Tour Code:TET10
Duration:18 Days
Destinations:Beijing, Chengdu, Lhasa, Shanghai, Shigatse, Xi'an, Xining

This is a truly wonderful China tour. On it, you will travel to some of China's most exotic and beautiful destinations. You will experience the capital of Beijing with its modern heartbeat and imperial past, Shanghai a true cosmopolitan metropolis that blends Chinese and Western culture, giant pandas in Chengdu, and mysterious Tibet. There is so much to this incredible tour that will leave you awestruck as you witness the best China has to offer.
Custom Tailoring: Design your own tour with our help to meet your unique interests. You don't have to compromise. Do exactly what you want to do! Let us assist you to tailor-make your own China experience.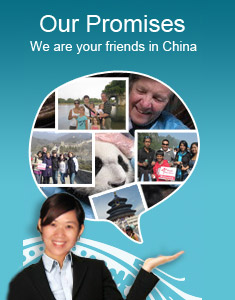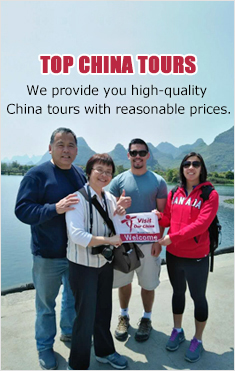 Popular City Tours