Shigatse Transportation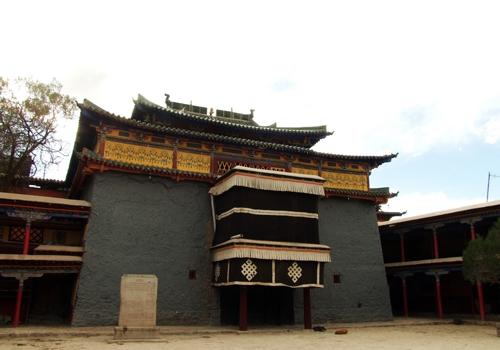 By air


The Shigatse Heping Airport is still under construction. There are only flights from and to Chengdu on Tuesdays and Saturdays. Therefore, civil aviation still depends on Lhasa Gonggar Airport, which provides shuttle bus to Shigatse (4hr, CNY150). Tourist can also take a shuttle bus to downtown Lhasa and then switch a bus at the Lhasa Western Suburb Bus Station to Shigatse, and the whole journey costs around CNY90.


By Long-distance bus


Shigatse is the transportation hub of Tibet with roads extending to all directions, such as National Highway 318, Shigatse-Yadong Road, China-Nepal Road. Shigatse Bus Station is located on Middle Liberation Road (Jiefang Zhonglu), diagonally opposite to Shanghai Square. It mainly operates long-distance buses heading for different counties of Shigatse including Yatung, Gyangz, Iha-rtse, Sakya.


Bus timetable below is for reference:
Shigatse – Lhasa: every half an hour, CNY50.
Shigatse – Gyangz: many, 77km, 2hr, CNY25.
Shigatse – Tingri: 08:30 daily, 5hr, CNY66-76.
Shigatse – Sakya: at 08:30, 11:30 and 15:30, 3hr, CNY48.
Shigatse – Iha-rtse: at 09:30 and 15:30, 3hr, CNY41-46.


Local transportation


- Public bus


There are public buses (CNY1-1.5) in Shigatse. The driver will stop as you require.
 
- Taxi


It's CNY10 to almost anywhere in the town.