China tours to Huangshan
Yellow Mountain / Huangshan, literally meaning 'Yellow Mountain, is a very famous mountain and high scenic spot located near Huangshan City of Anhui Province in East China. Known for its cloud views, sunrises, twisted pine trees and granite peaks, Huangshan is a marvel for hikers and lovers of mountainous sightseeing. Voted as one of China's top 10 sights, Huangshan's area is also ranked as a UNESCO World Heritage Site for its uniqueness and great beauty that makes it fame all over the world. Yellow Mountain is the favourite place for Chinese paintings artists and writers t... More information about Huangshan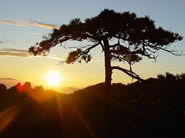 Tour Code:CTT07
Duration:9 Days
Destinations:Hangzhou, Huangshan, Shanghai, Suzhou
China is famous for its historical and natural sites, and this China train tour showcases some of the best of them. You will visit modern cities, and ancient gardens, cruise West Lake, and see how Dragon Well Tea is made. This China tour will show you something different. You will get to see parts of China that are truly magical. Traveling between cities will be done by train, which is a relaxing and economical way to see China.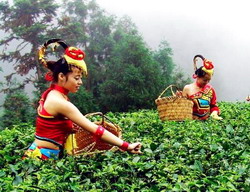 Tour Code:CCT04
Duration:13 Days
Destinations:Beijing, Hangzhou, Huangshan, Shanghai, Suzhou
China's traditional gardens are truly breathtaking and this China tour showcases them. You will also get to see some of the most exciting and cultural cities in China. You will begin in Beijing, China's capital. You will see such spectacular sites as; the Forbidden City, Great Wall, and Temple of Heaven. You will then visit Huangshan (Yellow Mountain), known as one of the most beautiful mountains on earth. You will then visit the city of Hangzhou, famous for its Dragon Well Tea. You will then visit Suzhou. Filled with traditional Chinese gardens, Suzhou is a wonderful destination. You will then visit Shanghai, which has a culture which blends Chinese and Western culture.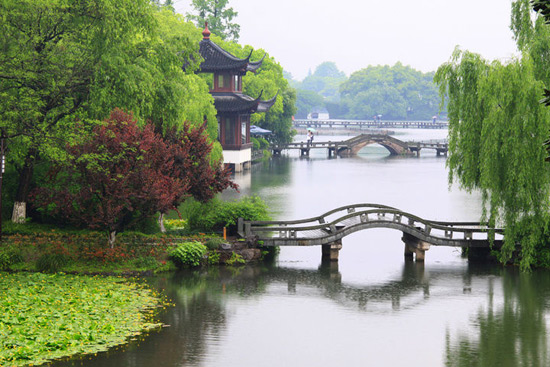 Tour Code:CTT13
Duration:16 Days
Destinations:Beijing, Hangzhou, Huangshan, Nanjing, Qufu, Shanghai, Suzhou, Taian

Showcasing China's scenic highlights and historic relics, as well as Chinese cultural aspects such as traditional Chinese gardens and Dragon Well Tea, this China train tour will take you to places you have only dreamed of. You will visit temples of incredible beauty, such as Confucius's home, the imperial palaces of Beijing, traditional gardens in Suzhou, and so much more. You will travel between destinations on soft sleeper cabins on Chinese trains, and watch the beauty of China pass by your window.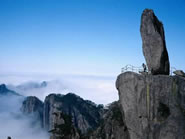 Tour Code:CCT10
Duration:8 Days
Destinations:Beijing, Huangshan, Shanghai
This incredible tour takes you to Beijing, Huangshan, and Shanghai. All three of these destinations are incredibly special for their history, culture, and natural beauty. Beijing has been China's capital for over 500 years and its glorious imperial history is truly breathtaking in such sites as The Forbidden City, The Great Wall, and many like sites. Huangshan (Yellow Mountain) is one of the most beautiful mountains on Earth and its flora and fauna is amazing. Shanghai is a wonderful city, combining Chinese and Western cultures, making it a surprisingly comfortable and exciting city.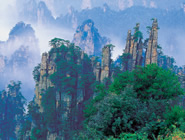 Tour Code:CCT12
Duration:15 Days
Destinations:Beijing, Chengdu, Huangshan, Jiuzhaigou, Shanghai, Zhangjiajie
Zhangjiajie, and Jiuzhaigou are two natural scenic spots famous throughout China, but are virtually unknown by foreign tourists. They are locations of incredible natural beauty. This tour of China will take you to those wonderful sites, as well as Beijing, well known for its incredible sites, Shanghai, a city famous for its blending of Chinese and Western culture, and Chengdu, which is home to China's giant pandas. This tour combines history, natural beauty, modernity, and culture, making it a truly incredible experience.
Custom Tailoring: Design your own tour with our help to meet your unique interests. You don't have to compromise. Do exactly what you want to do! Let us assist you to tailor-make your own China experience.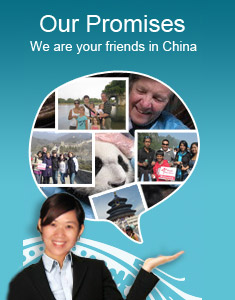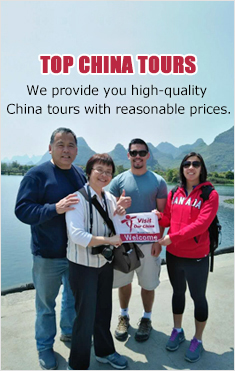 Popular City Tours