Huangshan Transportation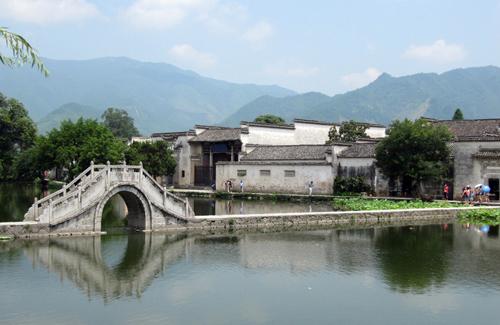 The first stop of your arrival must be Tunxi of Huangshan city no matter which city you depart from. After arriving, you should take the bus first to Tangkou Town where there are shuttle buses to Yellow Mountain Scenic Area. After arriving in the entrance of the spot, you can buy the ticket and start climbing the Huangshan Mountain. For returning from the Huangshan Scenic Spot, you should take the bus to get off the mountain, change for the bus to Tunxi, and then set off for Hongcun, Xidi or anywhere else of China.
Transportation and fees to Huangshan and famous tourists area around
eg. From Hangzhou
--- Hangzhou to Tunxi: 2.5 -3 hours' drive, more than 200 kilometers 89yuan/person
The last coach departs at 18:50, and you can take it from Hangzhou West Bus Station. You can also find a private car if you miss it.
There is regular bus to Tangkou from Hangzhou (the car to Taiping) but the last one departs quite early. You'd better arrive in Tangkou, stay there for one night, and then climb the mountain the next day.
You can also get to Tangkou from Tunxi (about 1 hour's drive) and start the climbing from about 10 am.
--- Tunxi-Tangkou Town: more than 1 hour's drive, 6.70 kilometers, 15yuan/person
Take the bus from Tunxi Bus Station, the earliest one leave from between 7 am and 8 am. The bus here does not run regularly you'd better wait for it earlier.
--- Tangkou Transfer to Huangshan Scenic Spot 20-30 minutes' drive, 13 yuan/person
There are three entrances at the Yellow Mountain Scenic Area. And the bus from Tangkou could get to Ciguang Pavilion or Yungu Temple.
--- Mt.Huangshan-Hongcun about 1 hour's drive, 15 yuan/person
You can take the bus directly from Huangshan to Hongcun Village. There are only three regular buses departing at 10 am, 01:40 pm and 04:00 pm.