Jiujiang travel guide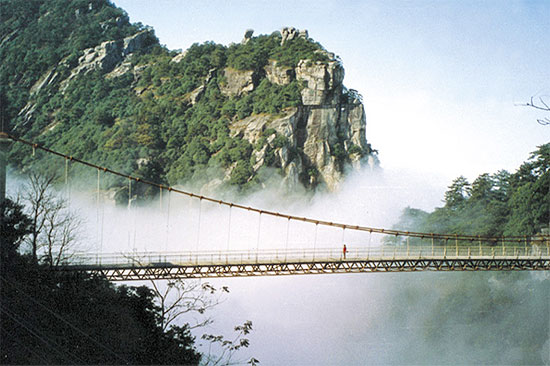 With the name of Jingzhou, Xunyang, Chaisang, Runan and Dehua in ancient times, Jiujiang is the northern gate of Jiangxi Province. Bordering Poyanghu Lake in the left and Dongtinghu Lake in the right, Jiujiang city is located where the Beijing Kowloon Railway and Yangtze River meet and form the communicating center of south, north, west and east China. Jiujiang city possesses crude treasure, talent inborn, rich tourist resources and convenient transportation, making it the military city, the commercial and cultural exchange center and one of the Four Rice Market and Three Tea Market in ancient China. The marvelous nature gave Jiujiang an excellent location and beautiful landscapes, more than 230 attractions scattering in the area and unfolding to us an aesthetic picture scroll: various cliffs, diversified rivers, towering temples... The boundless plain is fringed with stars hanging low, that's Yangtze River; An umbrette fly with the rosy hue in the sunset of autumn, that is Poyanghu Lake; Like a mountain range when viewed from the front; Like mountain peaks when seen from the side, that's Lushan Mountain; Its torrent dashes down three thousand feet from... More information about Jiujiang »
Top Attractions in Jiujiang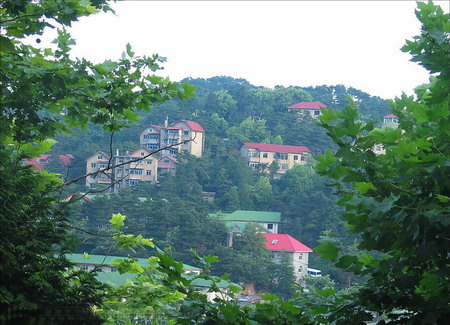 Lushan Mountain National Park
Bordering Yangtze River in the north and Poyang Lake in the east, Lushan Mountain covers an area of 302 square meters, with the 1474-meter Dahanyang Peak as the highest point. It is a famous ancient mountain integrating religion, education, culture and magnificent and rugged landscape.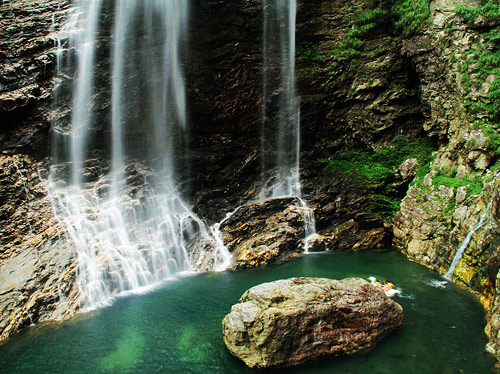 Sandie Spring Scenic Area
Sandie Spring Scenic Area is located in the south-east of Lushan, which is the remains of an ancient glacier of the Quaternary Period and today is covered in a dense carpet of natural wildlife where nature weaves a spectacular masterpiece including forests, bizarre rock structure and waterfalls.
Jiujiang weather forecast