Jiujiang Transportation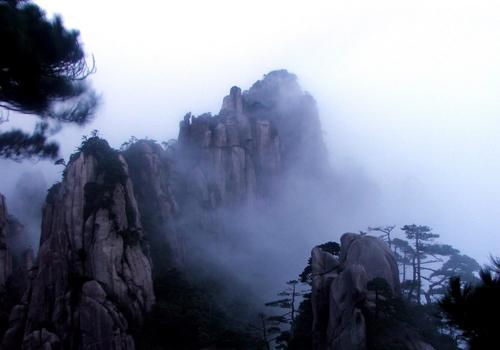 By Air
Jiujiang Lushan Airport is located in South Yuliang Road, and operates flights to Beijing, Shanghai, Chengdu, Haikou, Guangzhou, etc. In fact, Jiujiang now is mostly served by Nanchang Changbei International Airport, which is in Nanchang City, about 120 kilometers and 2-hour driving to Jiujiang, and offers flights to most of major cities of the country.
By Railway
A vital stop along Beijing-Kowloon Railway, Jiujiang Train Station has many a train leaves for all parts of the country. Though Lushan Train Station also in use in Jiujiang, most visitors choose to use Jiujiang Train Station because it is more convenient in transportation transferring.
A high-speed rail between Jiujiang and Nanchang (the capital city of Jiangxi Province) has been put into service in 2010, and the time to transfer in between these two cities has been greatly shorten to 45 minutes, which make it quite convenient for those passengers to take airplane in Nanchang.
By Water
Located in the golden watercourse of the middle and lower reaches of Yangtze River, Jiujiang Harbor is the only port for foreign trade in Jiangxi and one of the ten largest ports along Yangtze River. It has a dozen of passenger liners to get to port cities along the Yangtze River as well as speed boat to and from Jiujiang and Wuhan.
By Land
Jiujiang Coach Station is in the city center, offering coaches to more than 30 cities of the country, like Wuhan, Nanchang, Nanjing, Changsha, Wenzhou, and so forth. And tourist buses to Mount Lushan departs every an hour.
City Transportation
Public bus- Jiujiang has over 50 lines of buses go into operation, including 5 suburban lines and 1 trans-provincial line. Jiujiang buses are divided into ordinary buses, double-decker buses and 12-meter-long buses. Most lines charge CNY1, double-decker and air-condition lines charge CNY2, and the trans-provincial line charges according to the distance of the ride. Please note that No.101, 102 and 103 is divided into outer ring lines and inner ring lines with some different stops, and No.17, the only trans-provincial bus is divided into southern line and northern line also with some different stops.
Taxi- Pricing usually starts from CNY5 within 2 kilometers, and additional CNY1.5 for each subsequent one kilometer. To get to Lu Mount Scenic Area, except take shuttle busses, it is also convenient to charter a taxi to get there, and in the scenic area, taxies are also available to take visitors to downtown area.