Jinxiu Valley

More Photos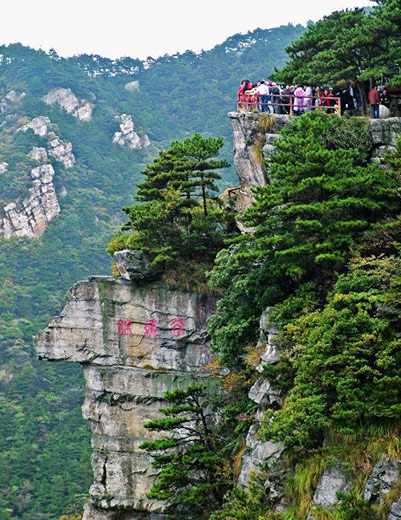 The Jinxiu Valley was opened as a tourist attraction in the year 1980. The valley is famous for its rich ecosystems especially its wide varieties of flowers, many of which are used by monks in traditional medicine, in this valley the flowers violently bloom open, like a sea of silk. A famous poet named Wang Anshi from the Song Dynasty wrote extensively on the beauty and wonder of the Jinxiu Valley, praising it as one of the most beautiful locations in China.
The bottom of the valley is a stone path that is lined huge, ancient pine trees that are often shrouded in fog, creating a beautiful and mysterious atmosphere. The huge gorge that covers the forests line in the gorge makes walkers feels lost in an ancient and mysterious world, far removed from thae riproarious large cities.
Quick Questions
Our team is waiting for your questions. Please feel free to ask us any questions you might have about our China package tours, Chinese culture, or the sites available. We will gladly help you with any special needs you might have and all questions, like our trip designing is completely free of charge.