Jiujiang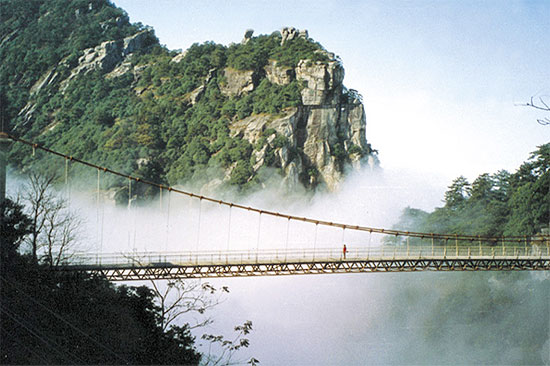 Jiujiang in brief
With the name of Jingzhou, Xunyang, Chaisang, Runan and Dehua in ancient times, Jiujiang is the northern gate of Jiangxi Province. Bordering Poyanghu Lake in the left and Dongtinghu Lake in the right, Jiujiang city is located where the Beijing –Kowloon Railway and Yangtze River meet and form the communicating center of south, north, west and east China. Jiujiang city possesses crude treasure, talent inborn, rich tourist resources and convenient transportation, making it the military city, the commercial and cultural exchange center and one of the Four Rice Market and Three Tea Market in ancient China.



The marvelous nature gave Jiujiang an excellent location and beautiful landscapes, more than 230 attractions scattering in the area and unfolding to us an aesthetic picture scroll: various cliffs, diversified rivers, towering temples... "The boundless plain is fringed with stars hanging low", that's Yangtze River; "An umbrette fly with the rosy hue in the sunset of autumn", that is Poyanghu Lake; "Like a mountain range when viewed from the front; Like mountain peaks when seen from the side", that's Lushan Mountain; "Its torrent dashes down three thousand feet from high/ As if the Milky Way has fallen from the azure sky", that's the Jiutian Waterfall... The landscapes of Jiujiang differ in four seasons. In late spring, the peach blossom in the temple; in summer, Lushan Mountain is a good resort; in autumn, thousands of hills crimson through; and in winter, the Lushan Mountain becomes wrapped in white.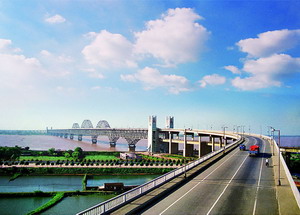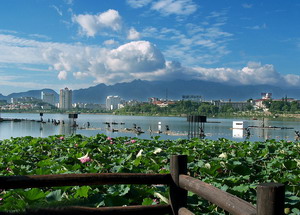 The famous historical mountain-Lushan Mountain has attracted lots of emperors, celebrities and outstanding person from religious field. And various praising poems and articles have made Mount Lushan well known for long. It is not a mountain only with one kind of religious buildings; instead, the Buddhist, Taoist, Confucianism and Islamism combine here and form a unique cultural phenomenon in the world. With beautiful landscape and changeable sceneries, the Lushan Mountain scenic spot was listed as the world heritage in 1996. The Poyanghu Lake in Jiujiang was the earliest fishing base in China and the largest residence for the migrant birds in winter in the world. More than 200 birds and cranes gather here in the winter-spring period.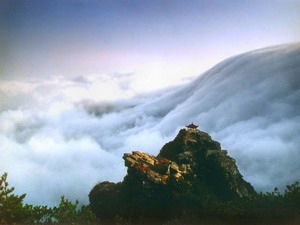 Jiujiang is also a locality for delicious specialties, i.e. Gunzi Fish of Wuning, Fresh bamboo shoot of Lushan Mountain, Silver Fish in Poyanghu Lake, Yunwu Tea of Yunshan, Osmanthus Crisp Candy.