Shizhong Mountain

More Photos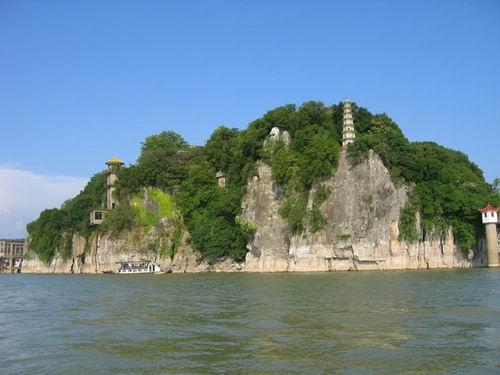 Shizhong Mountain has a long history and is the most renowned mountain among those that can produce fantastic sound in China. Due to the plentiful gaps between the rocks, the streams hit onto the rocks and makes amazing sounds like coming from a bell – that's why it is named after Shizhong (rock bell). For the characteristic feature, it has been put on the list of World Cultural Landscapes by the United Nations. From the peak of the mountain, views stretch over the Poyang Lake and the Yangtze River as well as the vast rural landscape that stretches like a chessboard over the horizon.
Shizhong Mountain consists of two parts; the one located at the south of the Shuangzhong Town is named Upper Shizhong Mountain and the one at the north is named Lower Shizhong Mountain. There stands many fantastic rock peaks on the mountain and hides many caves by the Boyang Lake, that made it a famous tourist destination since the ancient time. Once the mountain and the caves have been seen, travelers move onto the scenic areas surrounding the lake as well as soaking in the local culture. Many famous scholars and poets have walked the paths around the lake and the mountain and have been inspired to pen works of beauty and profundity.
Aside from the unique stone formations that exist on the mountain top, there is also a ancient imperial temple that was constructed by the Emperor Xianfeng of Qing Dynasty to pay respect to his forefathers. It is also the resting place of one of China's greatest admirals who commanded several successful naval campaigns during the imperial times. All around the mountain, especially on the stone formations, garden architectures can also be found, dotting the entire scenery of the mountain.
Quick Questions
Our team is waiting for your questions. Please feel free to ask us any questions you might have about our China package tours, Chinese culture, or the sites available. We will gladly help you with any special needs you might have and all questions, like our trip designing is completely free of charge.