China tours to Guiyang
Guiyang is the capital city of the Province of Guizhou situated in central southwest China. This city is located near to the Yunnan-Guizhou Plateau and the Nanming River, which is known as a headstream of the Wu River joining the Yangtze River in the nearby Sichuan Province. This central city enjoys a humid subtropical climate and was renowned in ancient times as a place highly surrounded by bamboo groves, producing musical instruments. Cool and humid, the city of Guiyang is for many Chinese people known as the place where summer spends smoothly, but is still unfamiliar to ... More information about Guiyang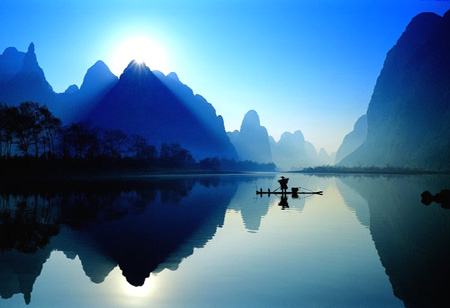 Tour Code:CPT02
Duration:11 Days
Destinations:Guilin, Guiyang, Longsheng, Yangshuo

You will immerse yourself into the unique and mysterious culture of Miao, Shui and Dong minorities living in Southwest China, there you can find how the minority people live their common life as well as enjoy the peaceful nature; and the picturesque landscapes in Guilin will greatly surprise you if this is your first time there – it is no doubt that you will reap both a good material of photography and a feeling of leisure and relaxation in this heaven on earth...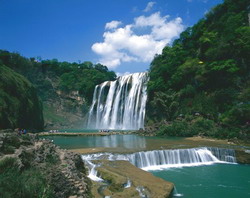 Tour Code:EFT01
Duration:3 Days
Destinations:Guiyang

What we have in Guizhou province? Waterfall, ancient village, parks,,,in this short 3 days, you will see the most popular highlights in Guizhou province,if you only want to spend less than a week to see this province,it is perfectly you.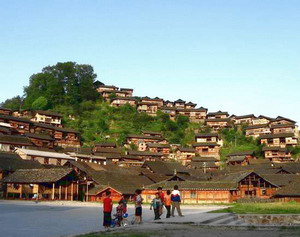 Miao Minority people, main minority in Guizhou province, in this tour, you will feel the hospitality of Miao people and see the landscape and culture and enjoy their festival with us.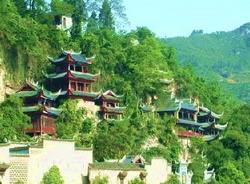 Tour Code:EFT03
Duration:5 Days
Destinations:Guiyang, Kaili, Sanjiang

In this special festival tour, you will see the local villages, the unique hanging building(Diaojiao lou),unconventional other architectures in our local places. Enjoying the local dancing and singing song will make you feel at home.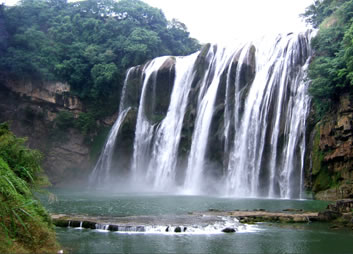 Tour Code:EMT04
Duration:12 Days
Destinations:Anshun, Beijing, Dali, Guiyang, Kunming, Lijiang
Explore the huge contrast in culture of the different Chinese Ethnic Minority Groups with this wonderful tour of China. You will begin in Beijing, China's capital for over 500 years, where you will experience the Imperial splendor of the Ming and Qing Dynasties. After Beijing, you will travel south to visit some of China's most unique Ethnic Minority Groups. Each group's cultures and traditions are completely different from each other and you will get to witness them first-hand.
Custom Tailoring: Design your own tour with our help to meet your unique interests. You don't have to compromise. Do exactly what you want to do! Let us assist you to tailor-make your own China experience.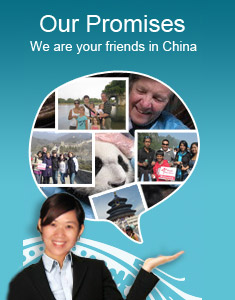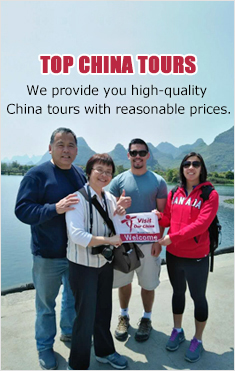 Popular City Tours