High-Speed Trains--Another Way for Your Tour in China
2013-12-18China travel Guide
Chinese Premier Li Keqiang and leaders from Hungary and Serbia jointly announced that China would cooperate with these two countries to build high-speed rail (HSR) between Belgrade and Budapest during Li's visit to Central and Eastern Europe in November. China has already cooperated with Romania and Thailand on high-speed railway construction. These activities indicate HSR construction technology in China is trusted by other countries. The obvious development on HSR construction in China in the past few years offers good reason for Chinese people to be proud. Premier Li also recently recommended high-speed rail to the British Prime Minister David Cameron after Cameron was given a model of this high-end transport during his visit to China in early December.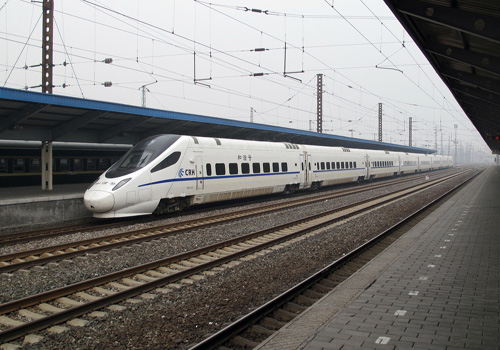 With a total of 10,463km of rail lines, as of September 2013, China has the longest HSR network in the world, and has the world's longest rail line, the 2,298km Beijing-Guangzhou High-Speed Railway. The operational mileage of high-speed rail in China accounts for 45% of the world total, making China the largest builder of HSR rail lines. Developing HSR in China does not only bring great convenience to domestic people's life, but also provide another way of transport to foreign tourists when they are travelling in China. More HSR rail lines are being built each year, linking China's cities, making travel in China quicker and more convenient than ever before. Visitors can now take China tours using only HSR, adding another aspect to traveling in China.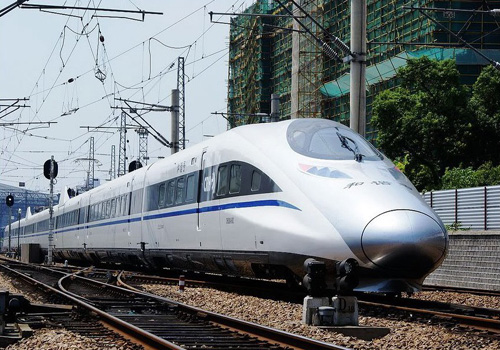 Shanghai is one of the most popular cities for entry and exit on China tours. Upon arrival in this cosmopolitan metropolis, which initiated the Chinese high-speed rail system, you will find why it is called the "Pearl of China". Skyscrapers, The Bund and Nanjing Road, incredible shopping, and much more have made Shanghai a symbol of modernization in China. After lingering in Shanghai, you can take the one hour high-speed train to Hangzhou, a city with intertwines natural beauty with historical sites, or you can take the half an hour HSR up to Suzhou, the Oriental Venice, to explore landscaped gardens, canals, silk products and tea culture in the Yangtze River Delta Region, which is composed of three major areas: Shanghai, Zhejiang Province and Jiangsu Province.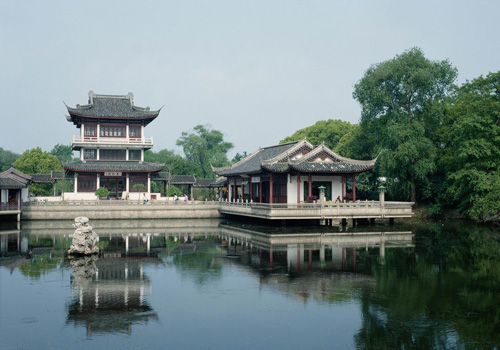 High-speed services connecting the Yangtze River Delta Region and the northeast China will open soon in late December 2013. They will make it possible for people to directly travel up to the northeastern part of China by high-speed train after your tour in the Delta Region. By then the travel time from Shanghai to Harbin, the farthest provincial capital city in northeast China's Heilongjiang Province will be around 13 hours, 9 hours less than now. If you are a skiing enthusiast it is strongly suggested going to Harbin. Snow and ice sightseeing, skiing, winter sports, and the Harbin International Ice and Snow Sculpture Festival have brought this city international fame. When you take the high-speed train down from Harbin to the south, you can visit Changchun, the capital of Jilin Province, Shenyang, the capital city of Liaoning Province, and Dalian, a city located in the south of Liaoning Province.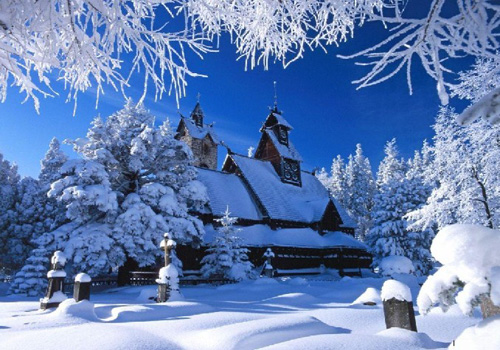 Beijing, Shanxi Province and Shaanxi Province form a golden corridor of Chinese civilization, when the HSR between Datong City in the north of Shanxi Province, and Xi'an opens at the end of 2014, Beijing, Datong, Taiyuan, the capital of Shanxi Province, and Xi'an would be interconnected. Tourists will be able to visit The Great Wall in Beijing, the Yungang Grottoes in Datong, Mt. Wutai (one of the most famous Buddhism Mountains in China), Pingyao, the Terra-Cotta Warriors of Xi'an and many other attractions with the help of High Speed Rail.
After finishing the tour in Xi'an, a high-speed train is available to Luoyang, a city of Henan Province, and it takes only about one and half an hours to get there. In Luoyang we recommend that visitors visit the Longmen Grottoes, before continuing their tour with HSR to Zhengzhou, the provincial capital where you will find the world famous Shaolin Temple. The world's longest HSR, the Beijing-Guangzhou High-Speed Railway connects Zhengzhou to Guangzhou, another popular city for entry and exit on China tours. You can select Guangzhou as your departure city to end the wonderful high-speed train tour. As the south gate of China, Guangzhou is a world famous economic, gastronomic and tourist city located in the north of the Pearl River Delta, which is composed by Guangdong Province, Hong Kong and Macao. It is a city well worth a visit. Of course, you can also choose to go ahead to Shenzhen, Hong Kong or Macao with the extremely convenient transportation network in the Delta region.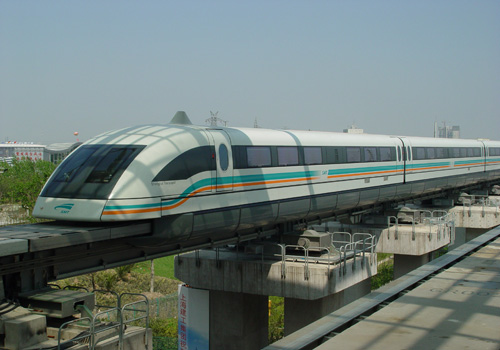 China is planning the "Four North-South Corridors" and "Four East-West Corridors" to be connected by HSR. The lines introduced above are only part of the network, and the tourist cities mentioned are merely a few which have been or are going to be connected. While planning a tour in China, you may as well consider high-speed train as an alternative way of transport to flying. It is cheaper than flying, allows you to see parts of China not visible from the air, and is more comfortable than normal trains.

- Sophy(VisitOurChina)
Comment