Pingyao travel guide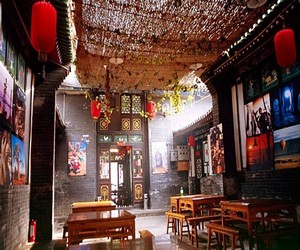 Pingyao County is a famous tourist spot lying in Shanxi Province, North China. Renowned as one of the best preserved ancient-walled city of the country, Pingyao has a tremendous movie-set charm that was recognised at a worldly extent by the ranking to UNESCO World Heritage Site list. Being an embodiment of China's history and harmony, Pingyao is the perfect place where entering into a deep insight of China. With its cobbled streets, grey walled houses and typical Chinese red decorations and architecture, the city is just a charming place to anyone. Travelers and backpackers looking for some outstanding discoveries would be pleased by the exploration of the many little streets that make the fame of this historic city. Part of what we call classical China, Pingyao is a marvel for the eyes and a dream for the mind! History of Pingyao China's most preserved historical and ancient town The history of Pingyao is what we can call a long one. The city witnessed many historical events that influenced its architecture and condition as a jewel of culture and history. Due to its location in North China, the city undertook many changes of kingdoms. Belonging to the Jin Ki... More information about Pingyao »
Top Attractions in Pingyao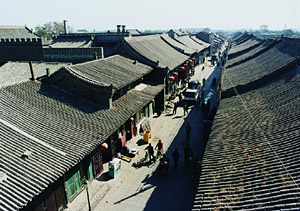 Pingyao Old Town
With a history of 2,700 years, Pingyao Old Town is the best preserved ancient city in China. It sets an example of what a Chinese city was like in Ming and Qing Dynasties. It entered the lists of UNESCOs World Heritage Site in 1997, and chosen as one of the worlds 41 most visit-worthy places byNew York Timesbecause it integrally keeps ''old traditions''.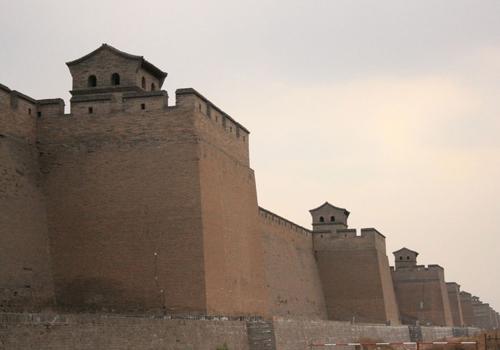 Ancient City Wall of Pingyao
Known as one of the four most preserved ancient city walls around China, the Ancient City Wall of Pingyao, which was first constructed in Western Zhou Dynasty, and was extended to brick-and-stone city wall in 1370, remains one of the most invaluable materials for studying the establishment Chinese ancient cities.