VOC's Travel BLOG
Our Travel Blog is the place to share our real life, travel experiences in China with you. Besides, we will provide information related to Chinese culture and China travel guide. "A bosom friend afar brings a distant land near." Traveling makes us to be closer, let's discover China together!
24 Billion Yuan - Take Your Guilin Tour to the Next Level
2013-12-20 | News | Comments(0) Views(1038)
On December 15, the Wanda Group signed an agreement with the municipal government of
Guilin
, plans to invest 24 billion yuan building a mega cultural tourism city of Guilin. It is so far the largest tourism investment in Guangxin Zhuang Autonomous Region and will greatly improve the quality of
China tours to Guilin
.
The project will be started in 2014 and completed in 2017. Specifically, it will build Guilin's largest hotel group, Wanda Mao (a culture, tourism, and business complex), outdoor theme park, bar street, theater, marina and other commercial facilities.
Guilin has the most beautiful sceneries and brilliant culture of south China. But it still needs more developed entertainment services like in Shanghai, Guangzhou or Beijing. The Wanda Project will make this real and take Guilin tourism to the next level.
Tourists will have more choices of hotels, bars, parks, shows and
Li River
cruises.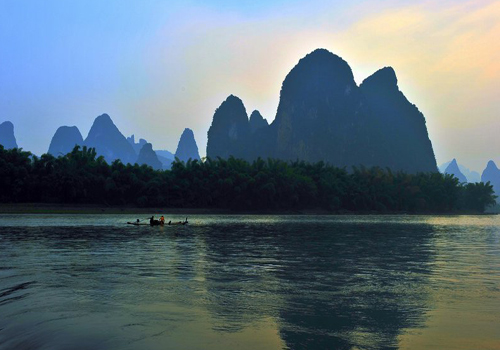 "Wanda Mao will be a cultural brand like Walt Disney," Wang Jianlin - the chairman of Wanda Group says. "We are Wanda Mao and we have water park, kids theme park, high-tech amusement park, super cinema, and shopping mall. We are creating the world's first indoor-high-tech children's paradise." A park combines high technology and Chinese culture will definitely give your kids special China experiences.
There will be 5 resort hotels built beside Li River and over 20 world-class bars introduced into Guilin
. Imagine it, after visiting the most beautiful mountains or rivers around Guilin, you have various choices to spend your leisure time. If you don't like those small but very special bars in
West Street
, Yangshuo, the world's first class bars or clubs in Guilin City will show you a brand new Guilin that differs from all the other cities you've been to. Besides, the hotels beside Li River will meet your needs of high quality and environment. You should know that only in the evening, when the whole city quiets down, that you can feel the real quality of Li River.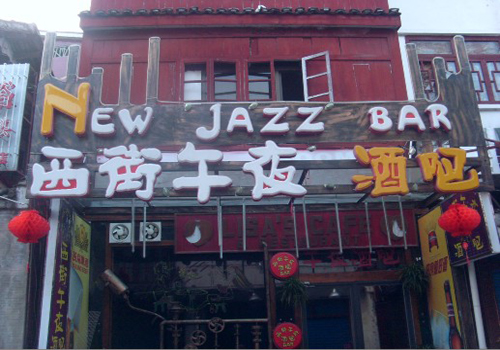 The very famous New Jazz Bar in West Street of Yangshuo
Ten more berths and some high-end pleasure-boats will offer you perfect Li River Cruise. These years Li River hiking and Li River cruise are the two activities favored by most tourists. This project will make your hiking or cruise more convenient and comfortable.
The Wanda Project will bring Guilin's culture, tourism, and business facilities to a higher level and make Guilin a more comprehensive, systematic, and international travel place. With this project, tourists to Guilin can experience more about Guilin and make more friends with people from all over the world.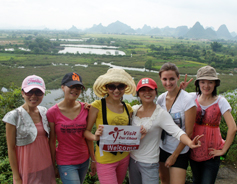 Calendar
Categories