Shuanglin Temple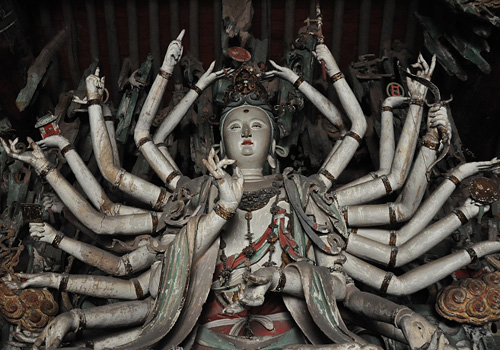 More Photos

Shuanglin Temple, or Shuang Lin Si (双林寺) in Chinese, is located in Qiaotou Village of Pingyao, Shanxi Province. The temple is about 6 kilometers away from the ancient city of Pingyao. Shuanglin Temple is an important protection unit of cultural relics of China, and was one of the units of Pingyao included in World Heritage List by UNESCO in 1997. Sophora japonicas of Tang Dynasty (618 - 907), steles of Song Dynasty (960 - 1279), bells of Ming Dynasty (1368 - 1644), painted sculptures and ancient architectures are the rare treasures collected in Shuanglin Temple, among which the art of painted sculptures is the most world-renowned one.
History of Shuanglin Temple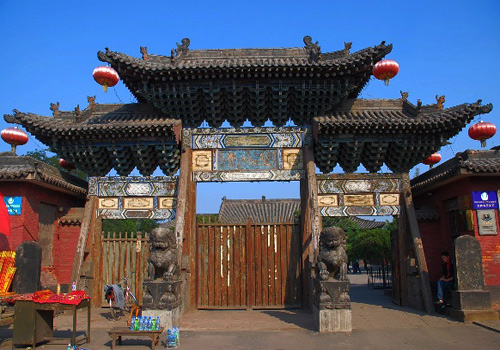 Shuanglin Temple was originally named Zhongdu Temple, built in the far past without any recorded document. From the oldest stele (Stele for Nuns) in the temple built in 1011 during the Song Dynasty, we can learn that Shuanglin Temple was renovated in 571 in Northern Qi Dynasty; therefore, a deduction can be deduced that it was built far earlier than 571. Even counted from Northern Qi Dynasty in 571, Shuanglin Temple has been more than 1400 years old.
Shuanglin Temple once was a popular scenic spot with puissant halls attracting a large number of pilgrims, but later unfortunately underwent some damages by fire. After Song Dynasty, some nuns were also prayed here, that is the reason why Stele for Nuns and Chaste Hall were built. Shuanglin Temple was gradually run-down because of its long history and turmoil, and then rebuilt and renovated in Ming and Qing dynasties. Therefore, almost all of the present architectures in the temple are in Ming and Qing styles.
Painted Sculptures in Shuanglin Temple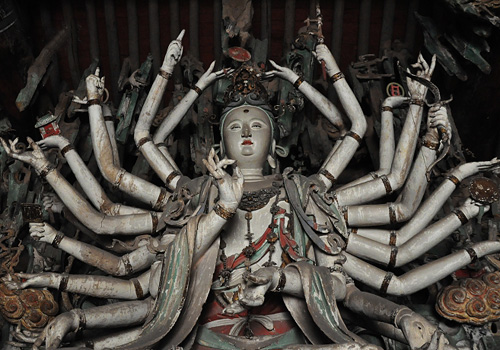 There are ten halls in Shuanglin Temple, including Hall of Heavenly King, Sakyamuni Hall, Arhat Hall, Great Buddha's Hall, Thousand Buddhists Hall, Bodhisattva Hall, etc. Each hall is equipped with a number of exquisite painted clay sculptures. A great collection of 2056 painted sculptures are well-preserved in the temple; the biggest one is about 3 meters in height while the smallest is only about 30 centimeters. These sculptures are the superior ones of the Ming style. They have inherited and carry forwarded fine traditions of the past dynasties in highly realistic style; they are lifelike both in figures and in spirits with great artistic value. Creators of these painted sculptures are all anonymous folk artists. They were unknown but diligently learnt constant experience and accomplished such magic and excellent eternal masterpieces.
Quick Questions
Our team is waiting for your questions. Please feel free to ask us any questions you might have about our China package tours, Chinese culture, or the sites available. We will gladly help you with any special needs you might have and all questions, like our trip designing is completely free of charge.