Rishengchang Draft Bank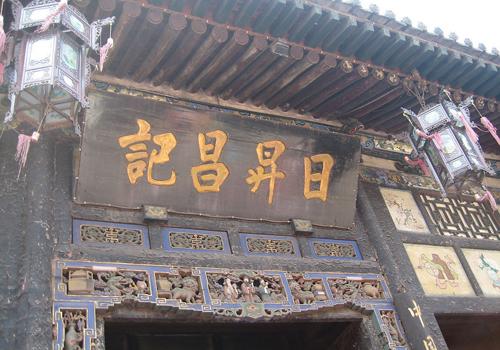 More Photos
Chinese name: 日升昌票号 (Ri Sheng Chang Piao Hao)
Location: On the West Street of Pingyao Old Town, Jinzhong city, Shanxi province.
Admission fee: 150yuan for Pingyao Old Town, which include many scenic spots there.
Opening time: 08:00-19:30 (usually from March to August); 08:00-18:00 (usually from September to February)
How to get there:
Walk or take a tricycle from the railway station for several minutes to the Old Town of Pingyao, and you can find Armed Escort Company Museum within the town.
Best time to visit: All year round.
Recommended time for a visit: half an hour.

Introduction to Rishengchang Draft Bank

Rishengchang, the first draft bank of China, is located on the bustling section of the West Street of Pingyao Old Town which was formerly known as the first commercial street of the Qing dynasty. Established in the year of 1823, Rishengchang Exchange Shop, cofounded by Li Daquan, who from Dapu county of Pingyao invested 300,000 liang of silver, and Lei Lvtai from Xiyao village of Pingyao, ended up the history of escort silver. As the ancestor of Chinese modern bank, it went through 100 years of ups and downs, with its subsidiaries spreading 35 cities across the nation, expanding its business to as far as Europe, America and Southeast Asia, and controlling the economic lifeline of the Qing dynasty for the 1800s.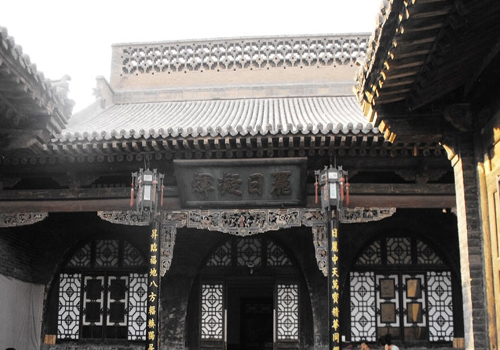 Former site of Rishengchang Draft Bank

As the representative of culture of Shanxi merchants, Rishengchang Draft Bank enjoyed the typical architecture and scale and in the meanwhile its uniqueness. One the one hand, it kept traditional features of Shanxi dwellings; on the other hand, it absorbed the style of Shanxi shops, thus striking a balance between architecture and utilization. The former site of Rishengchang Exchange Shop now turns to be the China Draft Bank Museum where there are more than twenty exhibition halls. Both historical materials and the physical objects here can tell you the trajectory of Chinese national bank industry.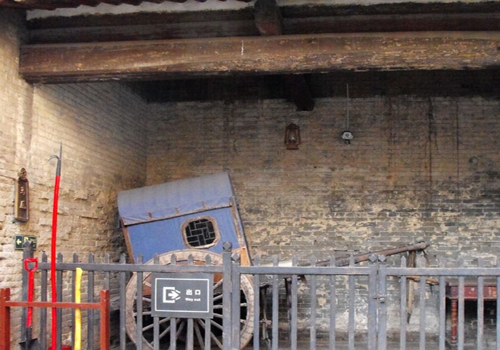 Development of Rishengchang Draft Bank

China's banks grew out of Rishengchang Draft Bank which grew out of Xiyucheng dye store whose headquarters was situated in Pingyao and which had subsidiaries in Beijing. In the last years of Jiaqing Period (1796-1820) of Qing dynasty, as the monetary economy developed rapidly and the amount of currency in circulation soared, escorting silver was no longer safe and was soon out of date. In view of this situation, Xiyucheng dye store tried out exchange service and yielded splendid results. Then in the early years of Daoguang Period (1821-1850) of Qing dynasty, Xiyucheng changed its name to Rishengchang, specializing exchanging service and within the next fifty years, the employer Mr. Li received dividends as much as 2 million liang of silver. With respect to running the business, Mr. Li had its own operation philosophy that engagement system is used by manager of the bank.
In the ninth month of the lunar year, the quite lively Rishengchang Draft Bank collapsed, extensively affecting the national financial industry.

Quick Questions
Our team is waiting for your questions. Please feel free to ask us any questions you might have about our China package tours, Chinese culture, or the sites available. We will gladly help you with any special needs you might have and all questions, like our trip designing is completely free of charge.