8 Days Yunnan Discovery Tour of Kunming, Dali, Lijiang, Shangri-la
Tour Code: CTKM03
Tour Duration: 8 Days
Attractions: Lijiang Ancient Town, Songzanlin Monastery, Stone Forest, The Ancient City of Dali, Bitahai Nature Reserve, Erhai Lake, Yulong Snow Mountain, First Bend of the Yangtze River, Napahai Lake, The Three Pagodas of Chongsheng Temple, Golden Temple, Tiger Leaping Gorge, Dongba Culture Museum, House of Bai People in Xizhou, Tie-Dyeing Zhoucheng
Tour Overview: Yunnan (Beautiful Clouds in the South) Province encompasses 394,000 square kilometers (152,084 square miles) and has a population of more than 42 million people. It takes pride in its richly-endowed natural resources and its advantageous cultural resources, the most attractive of which is the folklore and culture of the 25 minority people……
Tour Summary
Day by Day Itinerary
Reviews
Tour Dates
Destinations
Services Provided
Meals Included
Day 1
Kunming
Arrive in Kunming, be met and transferred to hotel. Details...
/
Day 2
Kunming
Full day tour to Stone Forest Golden Temple Details...
B,L
Day 3
Kunming/Dali
In the morning, be transferred to airport for flight to Dali.
Arrive in Dali, be met and visit Erhai Lake The Ancient City of Dali The Three Pagodas of Chongsheng Temple Details...

| | | |
| --- | --- | --- |
| First Class | Deluxe Class | Tourist Class |
| Dali Regent Hotel | Dali Asia Star Hotel | Landscape Courtyard |

B,L,
Day 4
Dali/Lijiang
Drive to Lijiang, on the way visit House of Bai People in Xizhou Tie-Dyeing Zhoucheng .
Arrive in Lijiang, visit Lijiang Ancient Town Details...
B,L
Day 5
Lijiang
Full day visit Yulong Snow Mountain (take the cable car to Spruce Plateau and overlook the Jade Dragon Snow Mountain), Dongba Culture Museum Details...
B,L
Day 6
Lijiang/Diqing(Shangri-La)
In the morning, drive to Shangri-La, on the way visit Tiger Leaping Gorge First Bend of the Yangtze River Details...

| | | |
| --- | --- | --- |
| First Class | Deluxe Class | Tourist Class |
| Shangri-la Paradise Hotel | Holy Palace Hotel | Pacific Rim Hotel |

B,L
Day 7
Diqing(Shangri-La)
Full day tour to Songzanlin Monastery Bitahai Nature Reserve Napahai Lake . Details...

| | | |
| --- | --- | --- |
| First Class | Deluxe Class | Tourist Class |
| Shangri-la Paradise Hotel | Holy Palace Hotel | Pacific Rim Hotel |

B,L
Day 8
Diqing(Shangri-La)/Kunming
Flight from Shangri-la to Kunming. Details...
B
1. Normally hotels allow a maximum of 3 adults per room with an extra bed, at extra charge. Some hotels will allow three adults and a small child.
2. Tour price is indicative only, please enquire for a detailed quotation.
3. More people more discounts. Please enquire for more details.
Price Inclusions and Exclusions
Price Include
A. Entrance fees:To scenic spots as listed above in the itinerary.
B. Meals: All meals as specified in the itinerary.
C. Private Transfers: Among airports, hotels and scenic spots while sightseeing in the above cities by the private air conditioned vehicle.
D. Guide and Driver: As outlined in the itinerary, a well selected English-speaking guide and driver will accompany you throughout the entire tour in that city. They do not fly with you from one city to another.
E. Hotels: Hotel Based on two persons sharing one room with twin beds. All hotels as listed in the above itinerary serve daily western or Chinese breakfast. All rooms are air-conditioned with private facilities unless specified.
F. Luggage Transfers: Between airports and hotels.
G. Service Charge & Government Taxes.
H. Travel insurance in mainland China during the above travel period.
I. Arrangements: The tour cost includes planning, handling, operational and communication charges.

Price Exclude
A. Entry or Exit China International Airfare or train tickets.
B. Visa Fees.
C. Excess Baggage Charges.
D. Personal Expenses: Expenses of a purely personal nature such as laundry, drinks, fax, telephone call, optional activities, sightseeing or meals which are not included in the itinerary.
E. Meals: Any meals which are not specified with "B", "L" or "D".
F. Single Room Supplement.
G. Insurance coverage of personal loss, illness or damages incurred during your trip.
H. Gratuities, Tips to Guides and Drivers.

Day 1 Arrival Kunming
Transfer via: Flight on your own arrangement

Upon your arrival in Kunming, your local guide will welcome you and transfer you to your hotel. For the rest of the day you will enjoy some leisure time to relax or have a first look at the new surrounding.

Day 2 Kunming (B, L)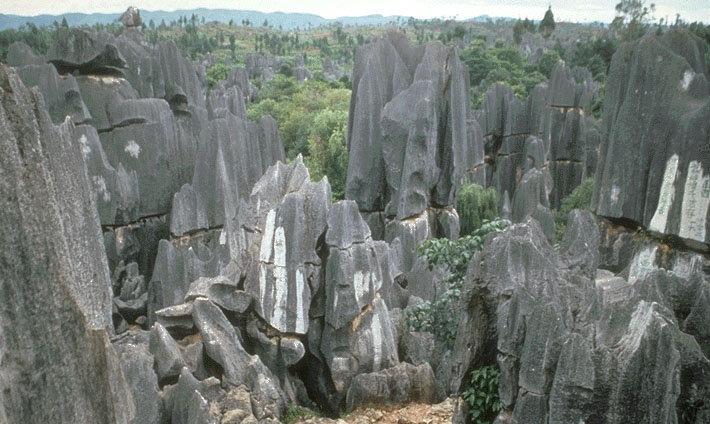 Sightseeing: Stone Forest, Golden Temple

Today we will go on a full day trip to Stone forest. Due to a process of weathering and erosion, nature has created an art gallery of stone sculpture here. This typical karst physiognomy seems like a forest of stone pillars and boulders. You will see fascination natural creations like Lion Arbor, Sword Peak Pond, Lotus Peak, Moon Lake, Jade Lake, and Dadie Waterfall.

Then we will head to Golden Temple, located on top of Mingfeng (Singing Phoenix) Hill. It is the largest copper temple in China and is also known as the Tongwa Temple (Bronze Tile Temple).

Day 3 Kunming / Dali (B, L)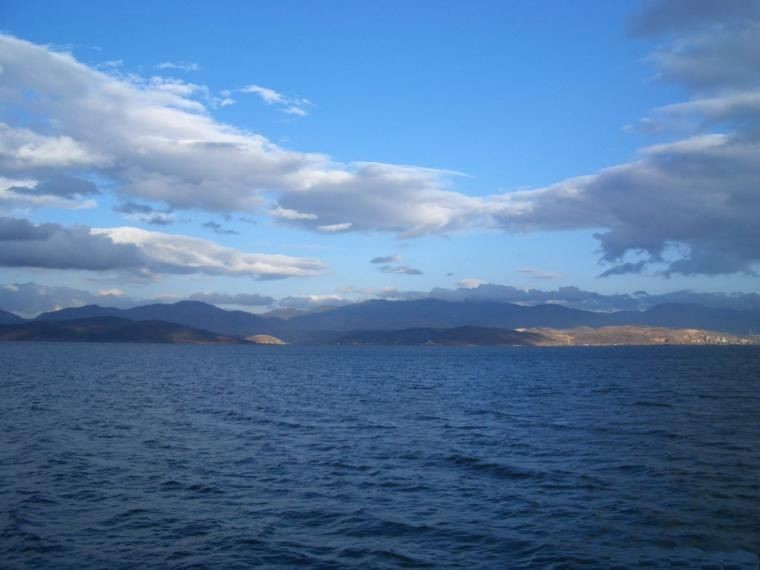 Transfer via: Flight on our arrangement
Sightseeing: Erhai Lake, Ancient City of Dali, Three Pagodas of Chogsheng Temple

In the morning your local guide will transfer you to te airport where you take the flight to Dali.

Upon your arrival there, you will be greeted by your local guide and then visit Erhai Lake. Erhai Lake is the largest highland lake next to Dianchi and one of the seven biggest fresh water lakes in China. It means, 'sea shaped like an ear', in Chinese. Implying that the lake is ear shaped and as large as a sea, hence it was so named. The lake covers an area of 250 square kilometers and is located about two kilometers east of Dali.

The next stop will be the Ancient City of Dali, which is a magnificent ancient city with a perimeter of 6 kilometers. Its former city walll is 7.5 meters high and 6 meters thick. There used to be four city gates, each on one side. On the gates were the gate towers. While Xiaguan, the capital of the Autonomous Region of Dali, depicts you an scene of prosperity and bloom, the Ancient City of Dali will give you a simple, unsophisticated and quiet impression.

Finally you will see the Three Pagodas of Chongsheng Temple. It is a symbol of the history of Dali City, and a record of the development of Buddhism in the area. As its name implies, Three Pagodas are made of three ancient independent pagodas forming a symmetrical triangle. This is unique in China.

Day 4 Dali / Lijiang (B, L)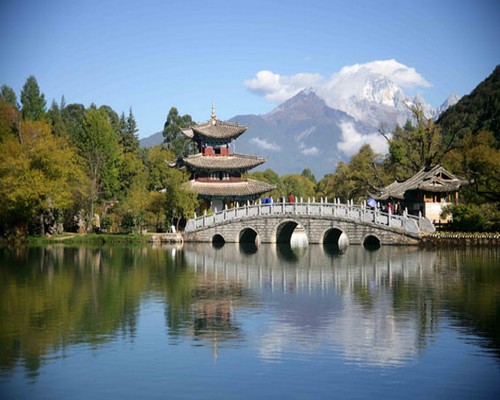 Transfer via: Private Car on our arrangement
Sightseeing: House of Bai people in Xizhou, Tie-Dyeing Zoucheng, Lijiang Ancient Town

In the morning you will take a private car into the dicrection of Lijiang. On the way, you will make a first stop at a house of Bai people in Xizhou. The town of Xizhou is next to Erhai Lake and the Wanhua Brook. Historically, it was a military fortress of Nanzhao Kingdom and a temporary palace of the King of Nanzhao. Because of its favorable geographical situation, the town used to be a commercial centre before 1949 and where more than 140 national capitalist families used to live. Their houses are of the typical Bai design known as "Sanfang Yizhaobi" (a courtyard rooms on three sides and a screen wall on the remaining side) and "Sihe Wutianjing" (one big courtyard with four smaller ones at the four corners of the main one).

Our next stop will be Tie-Dyeing Zoucheng, the largest and the farthest northern village of Dali City. The village has 7,571 inhabitants of 1,470 families. The entire village is in a square shape with row upon row of houses.

Arriving in Lijiang, you will be met by your local guide and then visit Lijiang Ancient Town. It is also known as Dayan Town in Lijiangba and was included in the UNESCO world heritage list in 1997. It was first built in the Southern Song Dynasty and in 1253 and became larger during Ming and Qing dynasties.

Day 5 Lijiang (B, L)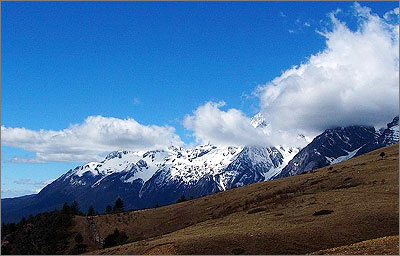 Sightseeing: Yulong Snow Mountain, Dongba Village

Today we will depart to Yulong Snow Mountain. It is the southernmost marine glacier in the temperate zone of the northern hemisphere. Altogether there are 13 peaks along the range, stretching for over 35km from south to north. The summit, Shanzidou, is 5596 meters above sea level. Viewed from afar, the snow-capped range resembles a silver dragon with snow curling up its middle. Rich forest, herb and animal resources thrive on the mountain.

On our way we will stop at Dongba Village in Yushui Stockade, which is built completely according to the traditional life style of Naxi Minority. You can feel the traditional atmosphere of national culture from the layout of its yard, building facilities, tools and details of life.

Day 6 Lijiang / Shangri-La (B, L)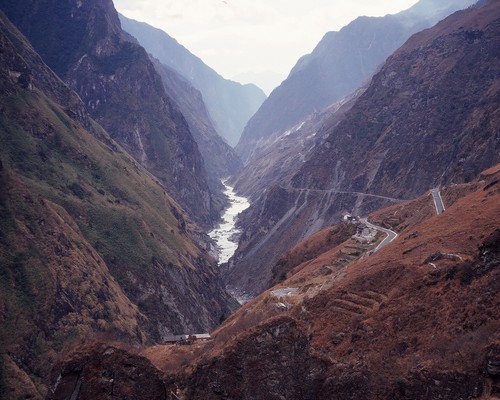 Transfer via: Private Car on our arrangement
Sightseeing: Tiger Leaping Gorge, First Bend of the Yangtze River

In the morning you will be transferred to Shangri-La.

On the way, you will fist visit Tiger Leaping Gorge. Being one of Yunnan's most famous spots, the gorge itself is tucked neatly between the Yulong Snow Mountain and Haba Snow Mountain, which surround its two sides.

Secondly, we will see the first bend of the Yangtze River. It lies in Shigu Town, Lijiang. Rushing down from the Qinghai-Tibet Plateau, "the roof of the world", the Yangtze surges into Yunnan from its northwest, where it meets Lancang River and Nu River. Then, they go together through the high mountains and deep gorges of Hengduan Mountains. You will be impressed by this natural power.

Day 7 Shangri-La (B, L)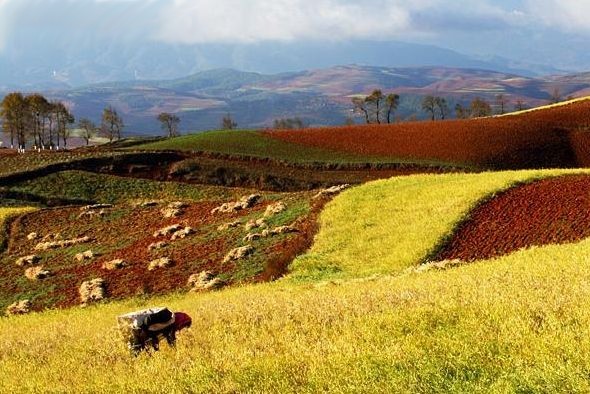 Sightseeing: Song Zanling Monastery, Bitahai Nature Reserve, Napahai Lake

Today your tour will start with a visit of Songzanlin Monastery, which is is a typical Lama monastery. Located at the foot of Mt. Foping, four kilometers north of Zhongdian County, a monastery was first built here in 1679 and has been rebuilt many times. The architectural style of the building is a faithful imitation of the Potala Palace in Lhasa, Tibet.

Then you will see Bitahai Nature Reserve, an intact natural attraction with various species of flora and fauna and of course picturesque landscapes. In the reserve itself, century-old pines and cypresses are growing around Bitahai Lake, in which the water is crystal clear. In the middle of the lake there is an islet covered by cedars and azaleas.

Finally, we will head to Napahai Lake, both an ideal grazing field for herdsmen and a paradise for many species of birds. This is, in the true sense, a seasonal lake. When summer comes, snow on the adjacent mountains melts and flows down into about ten rivers forming a vast lake. In the dry season, Napahai becomes boundless green grassland--the best time for herding sheep or cattle. Nevertheless when you will come, the whole scenery will be kind of unique.

Day 8 Shangri-La / Kunming / Departure Kunming (B)
Transfer via: First Flight on our arrangement
Second Flight on your own arrangement

Today will be free for your own purposes, until our guide will escort you to the airport to take the flight to Kunming. From there, you will take your next flight to the following destination.

Custom Tailoring: Design your own tour with our help to meet your unique interests. You don't have to compromise. Do exactly what you want to do! Let us assist you to tailor-make your own China experience.
Top China City Tours
What Our Customers Say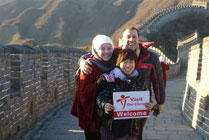 I hope this letter finds you well. We finally arrived home from our trip last Thursday the 17th. As promised I am writing to you about our experience in China and we thank you very much for your organizing. On the whole we had a wonderful time and were very well looked after...
Read more testimonials...
Popular City Tours