Dongba Culture Museum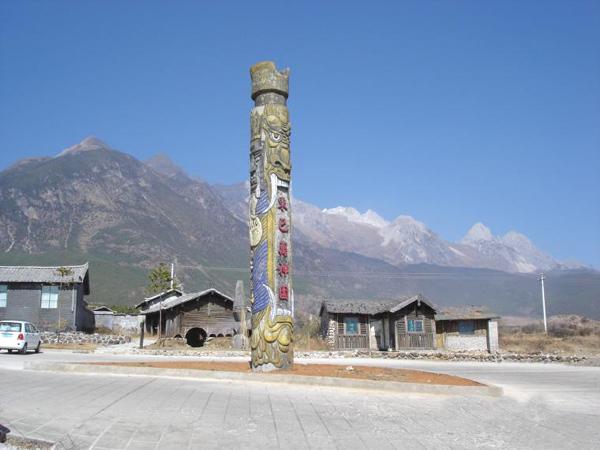 More Photos
Chinese Name: 东巴文化博物馆(Dongba Wen Hua Bo Wu Guan)
Location: North of Lijiang City, Yunnan Province. About 300 meters far from the back door of the Black Dragon Lake Garden.
Entrance Fee: Around RMB 30
Opening Time: 8:00 - 17:00
How to get there: You can take No. 3, 6, 7, 8, 9 public bus and get down at the Black Dragon Lake stop.
Dongba Culture Museum is a museum about Dongba Culture of the Naxi people in China's Lijiang City, Yunnan Province.
About the Dongba Culture and Naxi People.
The Naxi People, or Naxi National Minority, is a minority with a long history and excellent culture. They mainly live in Yulong Naxi Autonomous County, Yunnan Province. With a population of a little more than 3000,000, the Naxi group has been worldwide known for its own prominent and unique Dongba culture. That's like a miracle that such a small ethnic minority created magnificent culture.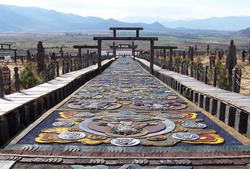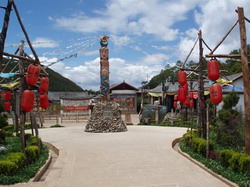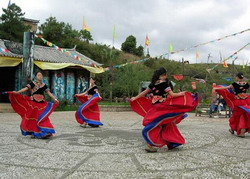 Dongba Culture actually is the culture of the Naxi People because Dongba Religion is the main religion believed by them. The culture is mainly about the language and sculpture, or architecture. There are over 1,400 picture-like characters and symbols in Dongba literature that are still used by nowadays, which makes great contributions to the culture study of mankind and the publicity of Lijiang City. On August 30, 2003, the Dongba classical literature was listed as a written world heritage by UNESCO.
What to see in the Dongba Culture Museum?
Architecture: The museum was built mainly in accordance to the Naxi People's house, which is in quadrangle courtyard style. The Naxi group made full use of the unique landform and environment, from north to south, created various residential houses in different time.
Historic Relics: There are over 12,000 historic relics in the Dongba Culture Museum, including paintings, holy books, sacrifice tools and etc.
Quick Questions
Our team is waiting for your questions. Please feel free to ask us any questions you might have about our China package tours, Chinese culture, or the sites available. We will gladly help you with any special needs you might have and all questions, like our trip designing is completely free of charge.