Napahai Lake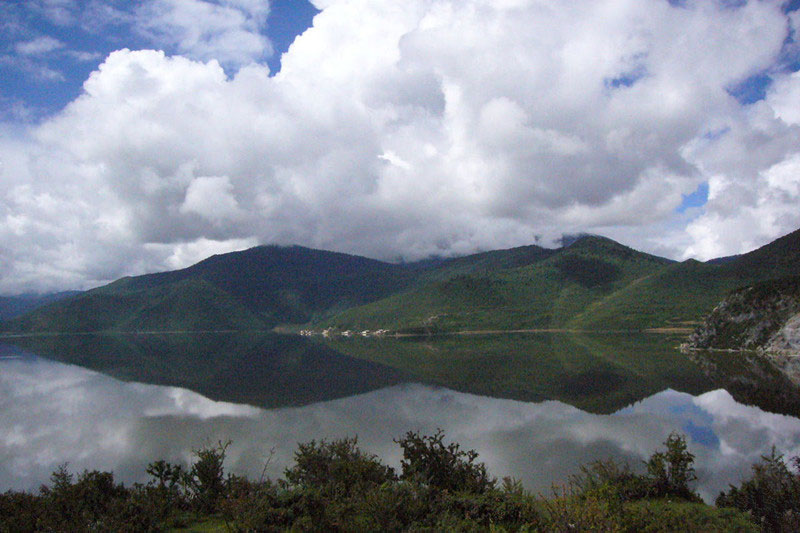 More Photos

Chinese name: 纳帕海 (Na Pa Hai)
Location: 8 kilometres away from the northwestern Shangri-la County, Dêqên Tibetan Autonomous Prefecture, Yunan province.
Admission fee: 40yuan.
Opening time: 08:30-18:00.
How to get there:
- By coach from the county, or by taxi.
Best time to visit: in the summer (June to August) and in the autumn (September to November).
Recommended time for a visit: four to five hours.
Introduction to Napahai Lake Natural Reserve
Napahai Lake Natural Reserve covers an area of 3,125,000 square metres, rising 3,266 metres above the sea level, while the lake covers 660,000 square metres. The natural reserve is flat, surrounded by mountains. In winter or summer, you will be shocked at the snow-cladded mountains, Naqu River, Naizi River and other ten meandering rivers flow into Napahai Lake through the grasslands.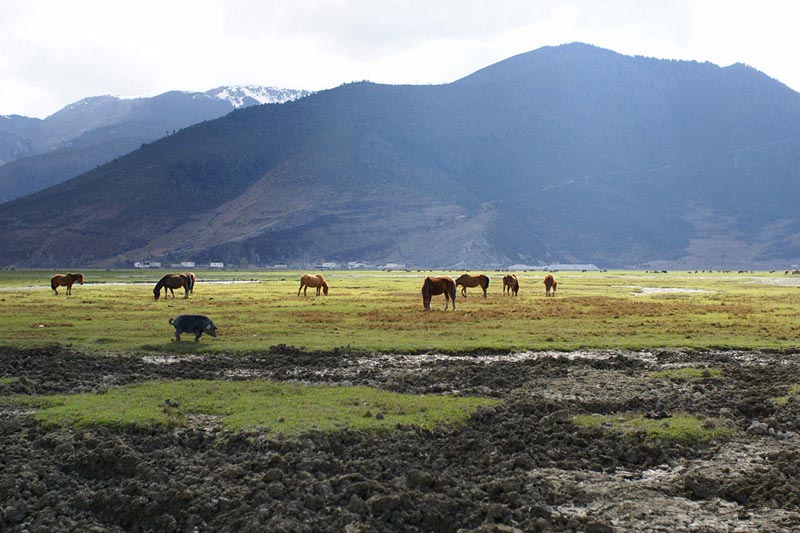 Due to the humid climate of the natural reserve, grasses grow faster than other areas. The verdant grasses sprawl on the earth like a greenish felt, flocks and herds here and there leisurely eating grasses. All of a sudden, you find they mix with each other, and a flower of life is in blossom. In the west stand three snow mountains, they are not only a part of charming scene of southwest China, but also sign of tremendous vitality.
Napahai Lake is plateau seasonal lake, so in the end of the summer and the beginning of the autumn, the lake surface expands in proportion to the frequent rainfall. When October steps in, flocks of black-necked cranes, bar-headed geese, white cranes, sheldrakes regularly come here looking for food and for fun.
On the east of Napahai Lake, you can find the site of Gunyin Temple where luxuriant ancient trees tower into sky, piles of wreckages and debris are scattered on the ground. Overlooking from the temple, you can have a panoramic view of Napahai grassland.
Yila Grassland Scenic Area of Napahai Lake
Yila grassland scenic area is the largest spring pasture of northwestern Yunnan province. As the natural reserve at provincial level, it was designated as international important wet land park in the year of 2004. Napahai Lake, in Tibetan, means the lake behind the forest in mandarin, coupled with Yila grassland. In the winter or spring when the lake surface shrinks, the vast expanse of water turns to marsh meadow, that it Yila Grassland. Because of the systematic and scientific protection of wet land, rare birds would like to migrate here, alluring multitudinous animal enthusiasts and photographers to visit the grassland.
Quick Questions
Our team is waiting for your questions. Please feel free to ask us any questions you might have about our China package tours, Chinese culture, or the sites available. We will gladly help you with any special needs you might have and all questions, like our trip designing is completely free of charge.