China tours to Jiuzhaigou
Jiuzhaigou, also known as the Jiuzhai Valley or the Nine Village Valley, is a natural reserve located in the North of the Sichuan Province. Ranked as a UNESCO World Heritage Site in 1992, Jiuzhaigou is a high tourist area extremely famous for its mirror lake of an extreme blue color and its crystal clear waterfalls. This dreamlike place lies at about 330 kilometers (205 mi) from the provincial capital of Chengdu, in the southern end of the Minshan Mountains range. Besides, Jiuzhaigou natural reserve is also part of the Jiuzhaigou County situated in the Ngawa Tibetan and ... More information about Jiuzhaigou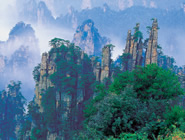 Tour Code:CCT12
Duration:15 Days
Destinations:Beijing, Chengdu, Huangshan, Jiuzhaigou, Shanghai, Zhangjiajie
Zhangjiajie, and Jiuzhaigou are two natural scenic spots famous throughout China, but are virtually unknown by foreign tourists. They are locations of incredible natural beauty. This tour of China will take you to those wonderful sites, as well as Beijing, well known for its incredible sites, Shanghai, a city famous for its blending of Chinese and Western culture, and Chengdu, which is home to China's giant pandas. This tour combines history, natural beauty, modernity, and culture, making it a truly incredible experience.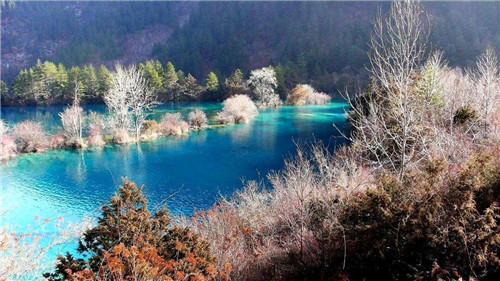 Tour Code:CCT23
Duration:15 Days
Destinations:Beijing, Chengdu, Jiuzhaigou, Leshan, Shanghai, Xi'an, Zhangjiajie

In addition to experiencing the modernity of Shanghai and the cultural richness of Beijing and Xi 'an, this route will take you to Chengdu to see the pandas, Leshan to see the Giant Buddha, Zhangjiajie and Jiuzhaigou to enjoy the fabulous natural scenery.If you are visiting China for the first time, or if you are returning years later, this is a tour for you.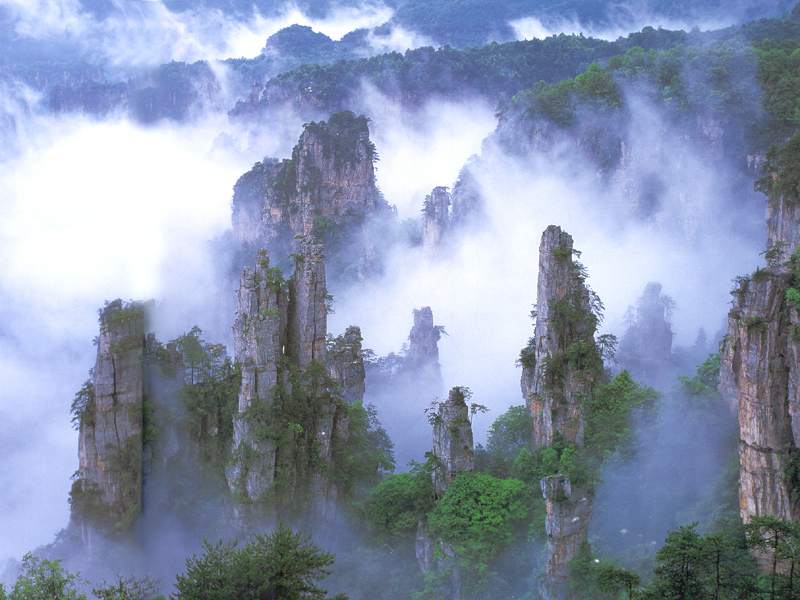 Tour Code:CWHT08
Duration:15 Days
Destinations:Beijing, Chengdu, Jiuzhaigou, Leshan, Shanghai, Zhangjiajie

You will see some of China's most incredible sites of natural beauty on this World Heritage Site tour. You will visit Zhangjiajie and Jiuzhaigou, gems of natural beauty that have to be seen to be believed. No photograph can even begin to do them justice. You will also visit Shanghai and Beijing, two of China's most exciting cosmopolitan centers, and home to ancient sites and cultures that are world-famous. In Chengdu, home to the giant panda, you will get up and close to these living treasures.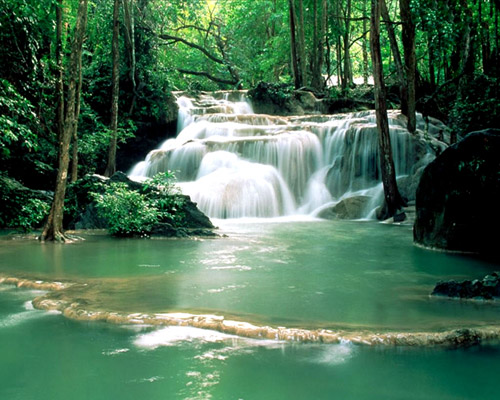 Tour Code:CHTT08
Duration:9 Days
Destinations:Chengdu, Emeishan, Jiuzhaigou

Reputed for its many multi-level waterfalls and colorful lakes, Jizhaigou was declared a UNESCO World Heritage Site in 1992. It belongs to the category V (Protected Landscape) in the IUCN system of protected area categorization; enjoying the names of 'World Wonder' and 'Fairy Land on Earth', Huanglong Scenic and Historic Interest Area is well known for its colorful lakes, snow clad mountains, valleys and virgin forest and was also included in the UNESCO world heritage list in 1992; and Mt. Emei, one of the four famous Buddhist holy mountains in China as well as a renowned scenic spot filled with mysterious atmosphere, is worshiped by many people and popular with tourists all the time...Undoubtedly, you will return from a rewarding journey!
Custom Tailoring: Design your own tour with our help to meet your unique interests. You don't have to compromise. Do exactly what you want to do! Let us assist you to tailor-make your own China experience.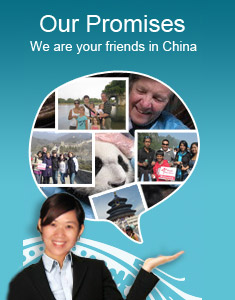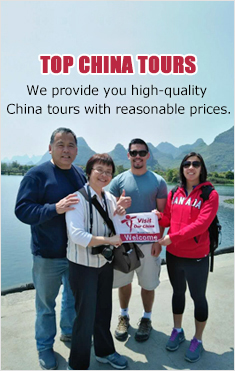 Popular City Tours