Jiuzhaigou Transportation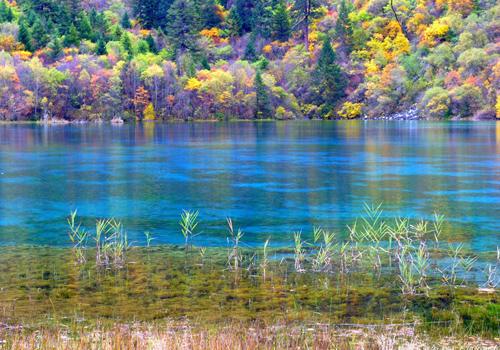 By Air
Jiuzhaigou is served by Jiuzhai-Huanglong Airport, which is 83 km from Jiuzhaigou Valley and 52 km from Huanglong respectively, is only 45 minutes flight to Chengdu Airport. However, most tourists prefer to fly to Chengdu first and then transfer to Jiuzhaigou by coaches due to few services to major cities in Jiuzhai-Huanglong Airport.
By Train
Jiuzhaigou has no train station and the frequently-used way is to take train to Chengdu and then transfer to Jiuzhaigou by coaches. And Chengdu Train Station provides daily routes to most Chinese tourist cities, such as Beijing, Shanghai, Guangzhou, Chongqing, Xi'an, Kunming, Urumqi, Lanzhou, and so on.
By Bus
There is a special operated tourist coach loop line between Chengdu and Jiuzhaigou, which runs through many essence tourists areas of Sichuan Province. The line is divided into eastern route and western route. Starting from Chengdu, the eastern line is 520-km-long runs through Chengdu, Guanghan, Deyang, Mianyang, Jiangyou, Pingwu, Jiuzhaigou, while the western line is 430-km-long runs through Chengdu, Dujiangyan, Wenchuan, Mao County, Songpan, Chuanzhusi and Jiuzhaigou. Each line runs 9-10 hours.