The Ten Best Hiking Resorts in China
2010-12-20China travel Guide
Top 1: Medog Walking Track - experience an ancient county by foot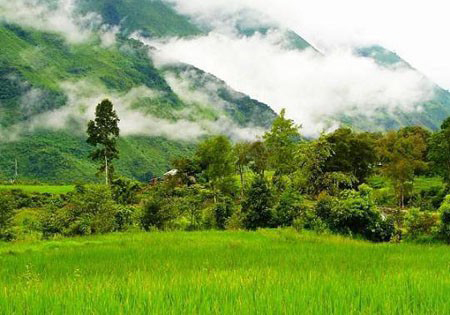 Medog is famous as one of China's most popular walking tracks. Its undeveloped road-net protects it from disturbing from the outside world. In Tibetan Medog means "hidden lotus flower". This winding Tibetan track takes about 9 days to walk from Linzhi to 80K and takes trekkers through some of
Tibet
's most picturesque plateau landscape. The often erratic weather and difficult walking conditions are best suited to advanced hikers.
Top 2: The Roof of the World - experience Mt. Everest by foot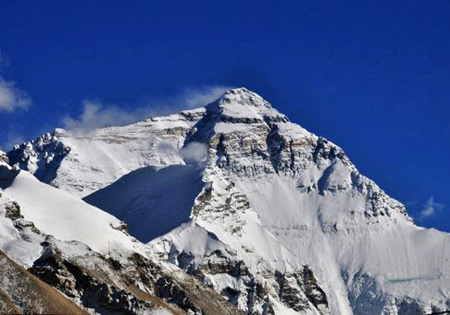 Every traveler to Tibet hopes to visit Mount Everest, the highest mountain in the world. Looking up at the mountain from the base it can't help but inspire. The area around the mountain is rich in mountain trails and trekking routes, the best way to experience Everest without scaling its peaks is to hire a local guide to take you a hiking trip around Everest and experience the wonder and mystery of Tibet.
Top 3: A Challenge from the Yangtze - trek on the Three Gorges Dam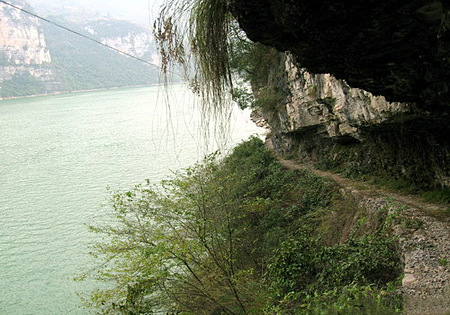 The Three Gorges Dam and the area around was originally three beautiful and ancient gorges dam which are still there to be explored by adventurous travelers, the scenic panoramas around the Three Gorges dam is some of the most spectacular in China. However, up to today there are still no well-marked trekking trails around the gorges. Thus, detailed and careful plan for trekking on the Three Gorges Dam is necessary because of its few and less-experienced precedents.
Top 4: Kailash Trek – a holy pilgrimage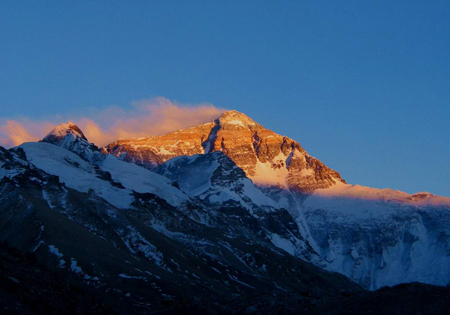 This is another famous walking track in Tibet; the ancient pilgrim track located high in Tibet is highly-spiritual and advanced walking track. Hikers tackling the track will be taken through ancient abandon temples and coloring fluttering flags. The route is exposed to the full fury of the Tibetan elements and therefore is only suitable for experienced trekkers.
Top 5: Daocheng - China's another Shangri-la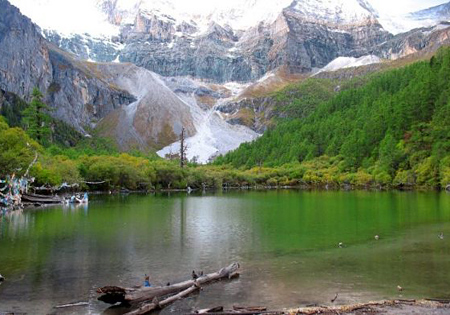 Daocheng originally wanted to be known as China's Shangri-la, a fictional town that was the focus of James Hilton's epic novel. The honor eventually went to its neighboring county of Zhongdian but that does not change the fact that Daocheng is equally beautiful and even more untouched, trekking through Daocheng is a perfect way to get in touch with the natural wonders of South-west China. The regular route starts from Daocheng and ends in Yading via Salad, taking around three days.
Top 6: Siguniang Mountain (Four Sisters Mountain) Trace - climb over the Alps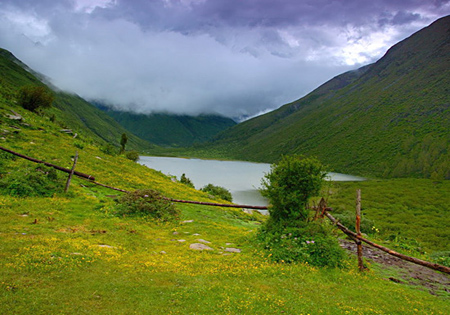 The Four Beauties Mountain (or Sigu'niang Mountain) Track is located in Aba of Sichuan and is one of the favorites of local and international trekkers alike. The walking tracks leads hikers through what is known as the "Chinese Alps" remote European-like wilderness. The mountains are not very far away from the downtown and are dotted with friendly local communities that offer travelers a chance to rest and enjoy local culture. This track takes about three days and is suitable for intermediate hikers. Read more about the Mount Siguniang Hiking and Mount Siguniang Climb.
Top 7: Trekking on the Great Wall – stand on a wonder of human pioneer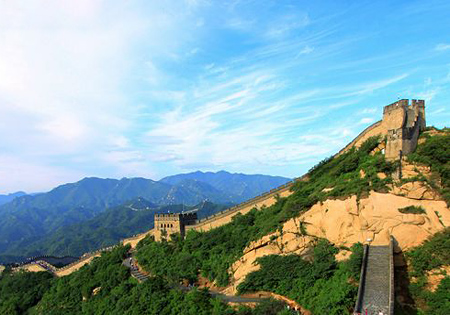 The Great Wall is the globally renowned Chinese Icon and the perfect way to experience this wonder of human pioneering and architecture is by foot, walking from the Capital, Beijing. The journey of trekking on the Great Wall is flexible and trekkers can just select one section as their goal. One would be considered as a GREAT trekker if he could finish the journey from the Shanhai Pass in Hebei Province to Jiayu Pass in Gansu Province.
Recommended reading: China Great Wall Hiking.
Top 8: Kanas– a fairyland in autumn
Kanas in autumn is a fairyland – this is what every traveler coming back from Kanas sighs with emotion. Golden forest, crystal Hansa Lake and the mysterious Tuwa Village feature Hanas. It is suggested to start from the Dahongyu Island to Jiadeng Valley via the Black Lake and Hemu Village. The trace takes 3 days with outdoor camping through out the whole journey.
Top 9: Trekking through the Tiger Leaping Gorge – a trendy traverse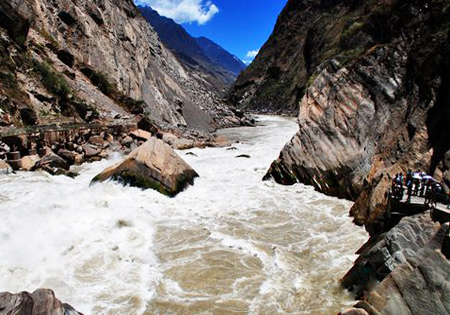 A labyrinth twisting canyons and passes, this is the Tiger Leaping Gorge in Lijiang, a popular trekking resort for trekkers with different complexions. Hikes can last up to two days as you slowly snake your way from the mouth of the gorge back down to Lijiang. Generally the routes are not very difficult, but the Tiger Leaping Gorge itself is located in ruggedness which brings some difficulty and challenge to hikers.
Top 10: The Beauty of Guilin – trekking along the Li River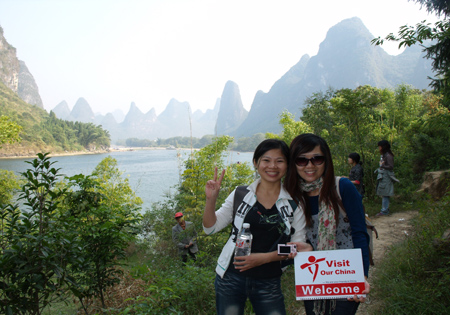 Guilin is the jewel in southern China, a region of unparalleled beauty and serenity, it also offers one of China's most accessible and relaxing day-walks setting out from Yangdi Town of Yangshuo County, it takes a several easy hours of walking down-stream to reach Xingping which is also a town of Yangshuo, the karst scenery on the way is simply spectacular and it is possible to stop-over in one of the many small communities to enjoy some mouth-watering local cuisine or fresh country fruit.

--- By Brett Hartley-Wilson (VisitOurChina)
Quick Questions
Our team is waiting for you questions. Please feel free to ask us any questions you might have about our China package tours, Chinese culture, or the sites available. We will gladly help you with any special needs you might have and all questions, like our trip designing is completely free of charge.