Three Gorges Dam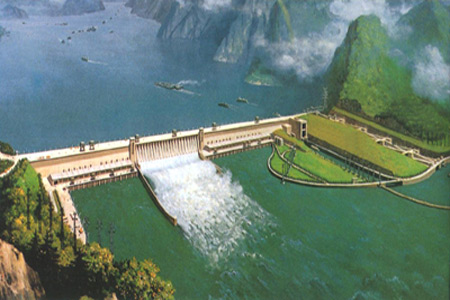 More Photos

Chinese name: 三峡大坝 (Sanxia Daba).
Location: in Yiling District, Sandouping Town, Yichang City, Hubei Province.
Ticket:
- CNY105 (including car fare for the tour bus & entrance fee to the top of the dam).
- CNY57 (not including the entrance fee to the top of the dam).
Opening time: 08:00-17:30.
How to get there: Take bus No. 4, 10, 21, 100 or 101 and debus at Yemingzhu Roundabout (夜明珠转盘) and transfer to Liuzhashou Tourist Center by bus No.8, then take a tourist bus to the Three Dam Scenic Spot. The tourist buses depart every 20 minutes.
Introduction to Three Gorges Dam
Famous as the largest hydroelectric project in the world, Three Gorges Dam was started to be constructed from December of 1994 with a total investment of CNY 95.46 billion. It is located in the middle of Xiling Gorge, one of the Three Gorges, about 38 km away from the lower Kechoupa Key Water Control Project. The construction of the dam was estimated to submerged 287.5 square km arable land and 1,131,800 residents living along the area were relocated finally.
The project of Three Gorges Dam is made up of the construction of the main structure and the diversion construction. Being a concrete gravity dam, it has a 3035-meter-long top and a storage capacity of 39.3 billion cubic meters. The 26 generator equipped on the dam can produce 84.9 billion Kw of electricity per year and the shipping capacity has been improved from ten million tons to fifty million tons, which brings a cost reduction of 35% of the original.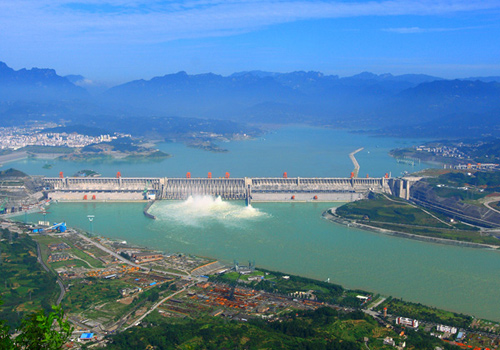 Not only does the completion of Three Gorges Dam in 2009 form a huge reservoir with a length of 600 km, but also it creates a breath-taking artificial landscape in the world. The project has also improved the navigable condition of the lakes among the mountain ranges and made it more convenient to access the natural and historic scenic spots scattering nearby.
Quick Questions
Our team is waiting for your questions. Please feel free to ask us any questions you might have about our China package tours, Chinese culture, or the sites available. We will gladly help you with any special needs you might have and all questions, like our trip designing is completely free of charge.