Yinchuan travel guide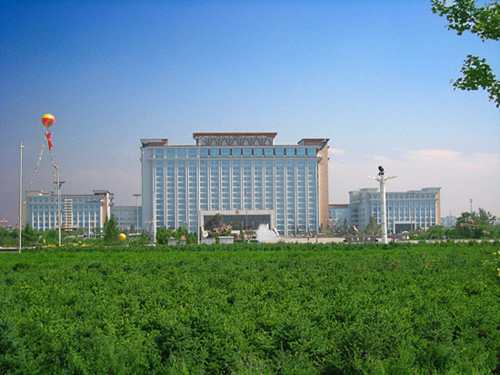 Yinchuan, the capital of the Ningxia Hui Autonomous Region, is also called the city of phoenix. Located in the middle part of Ningixa plain, Yinchuan borders Yanchi county of Wuzhong city in the east, Alxa of Inner Mongolia in the west while close to Helan Mountain, Litong district of Wuzhong city, and Qingtongxia city in the south, and Luoping county of Shizuishan city in the north. Covering an area of over 9,000 square kilometers, Yinchuan is divided into Xingqing district, Jinfeng district, Xixia district, Yongning county, Helan county, and Lingwu county-level city. While a majority of Han Chinese inhabits the city, there are more than 400,000 people of Hui nationality. Since the ancient times, Yinchuan has been enjoying the reputation as Frontier Pearl, possessing the famed Western Xia Mausoleum, large-scale masjid, Chengtiansi Pagoda, Chengtian Temple and other attractions. Many Muslim architecture are also available. History of Yinchuan rich in diversified cultures Yinchuan, as one of the 101 historical and cultural cities at national level, and one of the central cities of northwest China, boasts distinct diversified cultures. Together with awe-ins... More information about Yinchuan »
Top Attractions in Yinchuan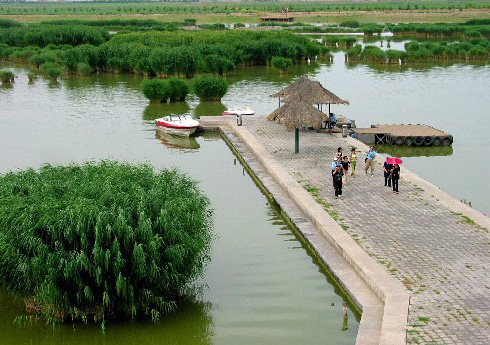 Sand Lake Scenic Resort
The Sand Lake is one of Ningxia's well-renowned scenic destinations, famed for its spectacular scenery of the peaceful lake, soft sand, aquatic reed and amazing sand sculptures. Located on the desert plains of Ningxia, just 56 kilometers outside the capital city Yinchuan, the desert of the scenic area spans an area of 12.7 square kilometers on which tourist and experience exciting desert activ...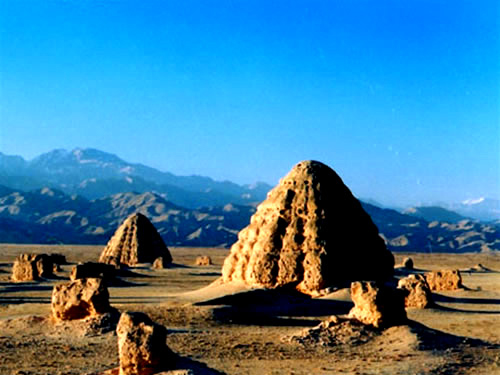 Western Xia Mausoleums
The Western Xia Empire was founded by Emperor Yuanhao in 1038 and established itself as a popular empire amongst the Qiang Minority of Ningxia. At the height of its power and splendour, the empire was amalgamated into an area of around 830, 000 square kilometers, including Ningxia, Gansu, East Qinghai, North Shaanxi, East Xinjiang, West Inner-Mongolia and the south part of the Republic of Mong...
Yinchuan weather forecast