Chengtiansi Pagoda, Chengtian Temple

More Photos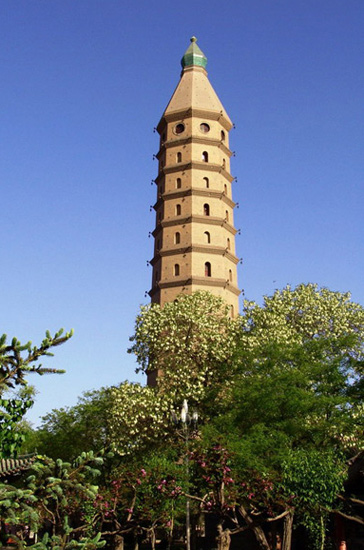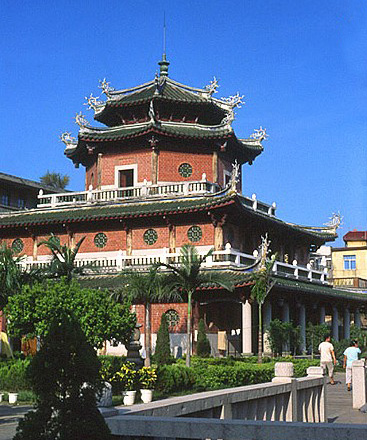 Chengtiansi Pagoda
Chengtiansi Pagoda holds the definitive records of the growth and propagation of Buddhism across Ningxia Hui Autonomous Region. It is Ningxia's only ancient pagoda with document record of construction date as well as the largest and most impressive Buddhist construction in the region.
Chengtiansi Pagoda used to suffer from wars in the Yuan and Ming dynasties. Later it was rebuilt and expanded during the Ming Dynasty and became an important beacon for Buddhism in Ningxia. In the Qing Dynasty, a big earthquake damaged the Chengtiansi Pagoda and other buildings of the Chengtian Temple; the one existing today was finally built in 1820 and it is the highest one among Ningxia's ancient pagodas.
Chengtian Temple
Chengtian Temple is a classically designed as Buddhist temple, with four parts existing today, namely, Chengtiansi Pagoda, Five Buddha Hall, Skanda Hall and Reclining Buddha Hall. In ancient times Chengtian Temple was equally famous with the Huguo Temple in Liangzhou and the Reclining Buddha Temple in Ganzhou.
Chengtian Temple is complete with beautiful maintained grounds, intricately carved statues and perfumed courtyards rich with the aroma of incense. The temple is tranquil and surrounded by a rich pine and cypress forest obscuring the beautifully decorated gates. Many rooms of the temple are simple yet elegantly constructed and decorated, walking around the temple one gains a profound sense of spirituality.
Quick Questions
Our team is waiting for you questions. Please feel free to ask us any questions you might have about our China package tours, Chinese culture, or the sites available. We will gladly help you with any special needs you might have and all questions, like our trip designing is completely free of charge.