Western Xia Mausoleums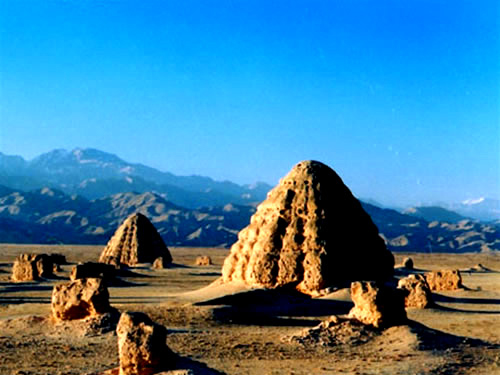 More Photos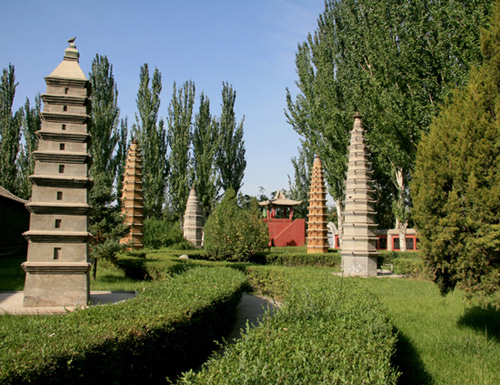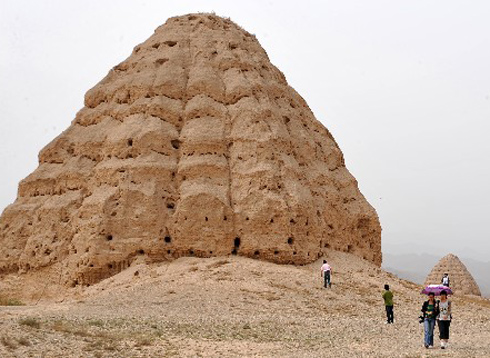 The Western Xia Empire was founded by Emperor Yuanhao in 1038 and established itself as a popular empire amongst the Qiang Minority of Ningxia. At the height of its power and splendour, the empire was amalgamated into an area of around 830, 000 square kilometers, including Ningxia, Gansu, East Qinghai, North Shaanxi, East Xinjiang, West Inner-Mongolia and the south part of the Republic of Mongolia. The empire passed through 10 emperors in its short ruling duration of 190 years and was conquered by the Mongolian empire in 1227.
The Western Xia Mausoleum is the Western Xia Dynasty's imperial graveyard located in the western suburbs of Yinchuan, the provincial capital of Ningxia, around 35 kilometers from the city center near Helan Mountain. Within an area of 53 square kilometers rests 9 Western Xia emperors in a labyrinth of giant mass tombs, in total 253 subordinate tombs have been found in the site. In 1988 the region was deemed cultural valuable and is now placed under heritage protection.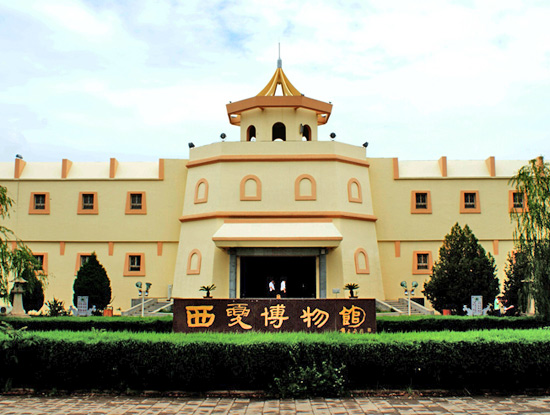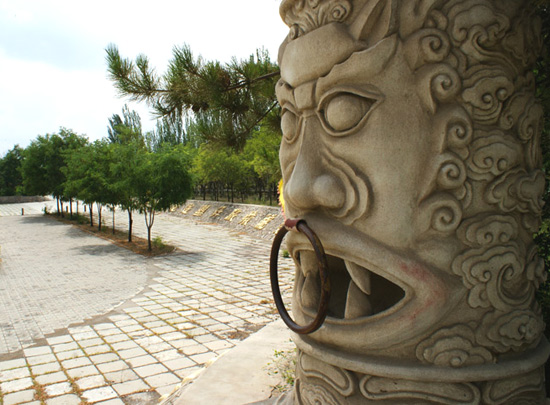 To allow both domestic and foreign tourists to appreciate the sheer scale and architectural wonder of these tombs, the provincial administration has created Western Xia Museum, Western Xia Historical Narrative Museum and Western Xia Forest of Steles which showcase the most valuable and culturally significant artifacts found at the sight. It is one of the most awe-inspiring and interesting places to visit in Ningxia and has been affectionately named "the pyramids of the east".
Quick Questions
Our team is waiting for your questions. Please feel free to ask us any questions you might have about our China package tours, Chinese culture, or the sites available. We will gladly help you with any special needs you might have and all questions, like our trip designing is completely free of charge.