Haibao Pagoda, Haibao Temple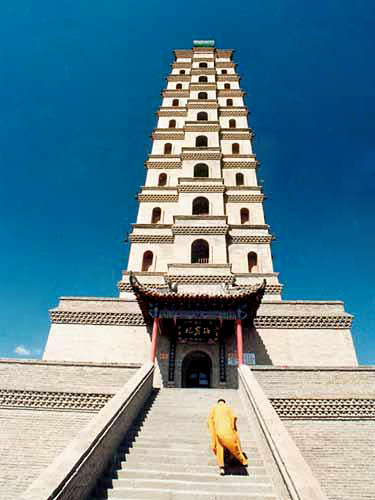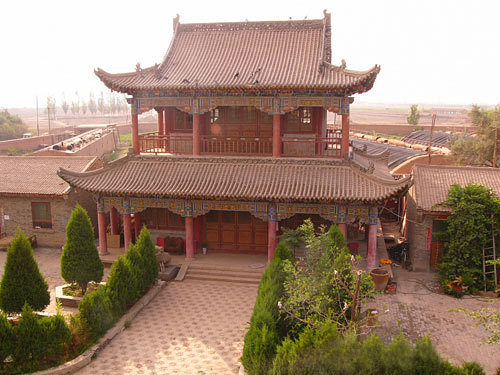 Haibao Pagoda
Haibao Pagoda has been being one of Ningxia's famous Buddhist pagodas. It remains to this day for hundreds of Buddhist pilgrims who come to visit the temple every month to pray and burn incense. The area around the temple is equally breathtaking surrounded by places of interest and small shops selling local delicacies.
Haibao Pagoda is often referred to as the "Hebao Pagoda" and "Heibao Pagoda" and it is just kilometers outside the city of Yinchuan, standing there for at least 1500 years. Inside the temple there are several paintings and frescos of famous Buddhists icons and monks.
Haibao Temple
Haibao Temple consists of the Hall of Heavenly Kings, the Great Buddha Hall, the Great Bodhisattva Wei Tuo, etc. The Haibao Pagoda inside it is the oldest Buddhist structures in Ningxia.
With a history of more than 1500 years, the Haibao Temple is under national protection and is one of the numerable Buddhist temples opened to the public. Inside the temple towering trees make a pleasant shade and fresh air, and the red-painted walls and yellow tile roof well represent the characteristics of Chinese classical architecture.