Helan Mountain

More Photos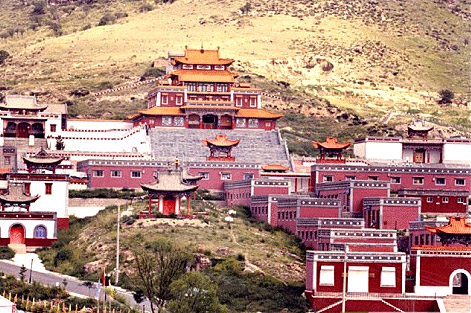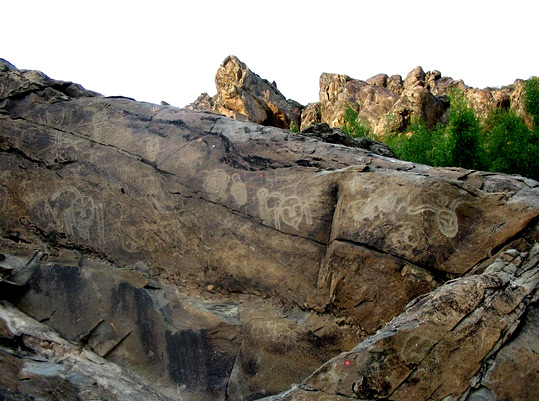 Helan Mountain Scenic Area, home to The Suyu Canyon Naional Park, Helan Frescos as well as several other unique tourist destinations that combine to make this one of the premier scenic sights in North-west China. Located between Inner-Mongolia and Ningxia, these magnificent mountains straddle two major north provinces creating a fusion between two completely different cultures.
The Helan Mountain is located 50 kilometers outside of Yinchuan, with the highest mountain reaching 1448 meters above sea-level. The area is home to a rich variety of bio-diversity including 18 protected animal species and hundreds of other animals and protected flora. The mountain is in important region for the natural growth of Chinese Traditional Medicine and is also rich in mineral resources.
With the main peak towering at a sea-level of 3556 meters, the Helan Mountain is filled with strange, jagged rock shapes that contrast sharply against the blanket of green grassland. The Helan Mountain is also an ideal summer destination with the temperature never reaching very high levels. The mountain range is also scattered with temples and pavilions, the most famous being the North Temple (or Fuyin Temple), the largest temple in Alxa area; constructed by monks in ancient times, this 10-meter-high temple has a prayer room and is perfumed with the sweet smell of incense. On the south of the Helan Mountain there stands another temple – the South Temple (or Guangzong Temple), around which clear stream flows and pines and cypresses tower. The diverse Helan Mountain offers a range of surprises and intoxicates travelers with its magnificent colorful and fragrant wild flowers in spring and wild apricots, cherries and grapes hanging on the trees in autumn.
Quick Questions
Our team is waiting for your questions. Please feel free to ask us any questions you might have about our China package tours, Chinese culture, or the sites available. We will gladly help you with any special needs you might have and all questions, like our trip designing is completely free of charge.