Yinchuan Huaxia Western Film and Television City / China West Film Studio

More Photos

Located 13 kilometers outside of Yinchuan is the Huaxia Western Film and Television City (also called China West Film Studio), on the banks of the Yellow River. In ancient times this film and television city was a barracks from Qing Dynasty soldiers and served that function for over 500 years. The ancient construction that still remains makes it the perfect location to film television series and films set in ancient times. In a bid to repeat the prosperousness of the Western Xia Dynasty, a new movie and television base with King Hao's Palace, Xiping Palace, Tiandu Castle and other structures were constructed in the region in 1993, and the large-scale TV play series "Helan Snow" was filmed there jointly by Ningxia TV and CCTV (China Central Television). Besides, in the past years over 70 filmes have been filmed in this renowned studio and many of them have got national and worldwide popularity, e.g. "A Chinese Odyssey" directed by Jeffrey Lau (Stephen Chow & Athena Chu act the leading roles), "Red Sorghum" directed by Zhang Yimou won the German Golden Bear Prize (Gong Li acts the leading role), "Ballad of the Yellow River" directed by Teng Wenji won the Montreal Golden Prize, etc. It is thus considered as the window from which the world get acquainted with Chinese movies.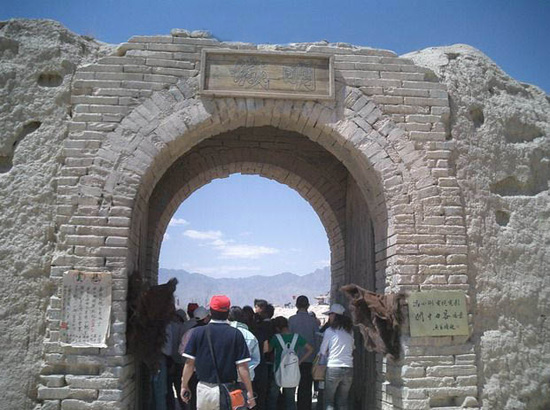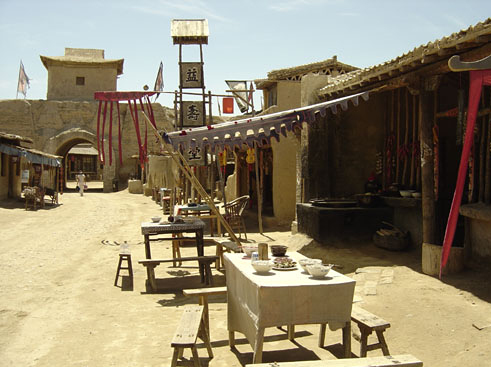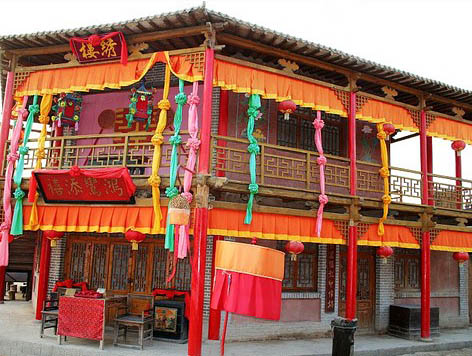 Opening time of Yinchuan Huaxia Western Film and Television City / China West Film Studio08:30 – 17:30 in winter
08:00 – 18:00 in summer
How to get to Yinchuan Huaxia Western Film and Television City / China West Film StudioMidibuses from Yinchuan to Huaxi Village of Jinshan Township are available at the opposite side of the Wenzhou Shopping Mall in Xingqing District of Yinchuan city. The midibuses get to the studio via Nanxun Road, Taiyangshen Hotel, Beijing Road, Yinchuan Railway Station and Ningxia University.
Quick Questions
Our team is waiting for your questions. Please feel free to ask us any questions you might have about our China package tours, Chinese culture, or the sites available. We will gladly help you with any special needs you might have and all questions, like our trip designing is completely free of charge.