Nanjing Yangtze River Bridge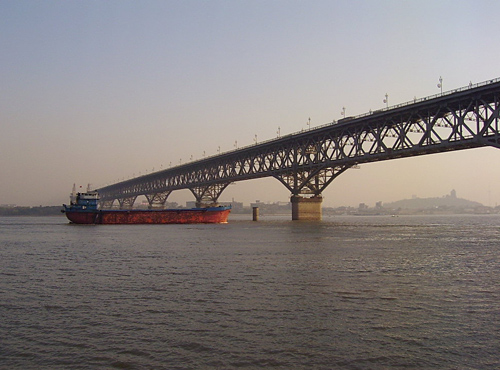 More Photos

Stretching across the Yangtze River northwest of Nanjing City, Nanjing Yangtze River Bridge, or Nanking Yangtze River Bridge, is an imposing double-deck bridge selected on the list of "Top Forty Scenic Spots of Nanjing". The construction of the bridge started from 1960 and lasted for 8 years, with the lower railway put into use in September of 1968 and later the upper road opened to traffic in December in the same year.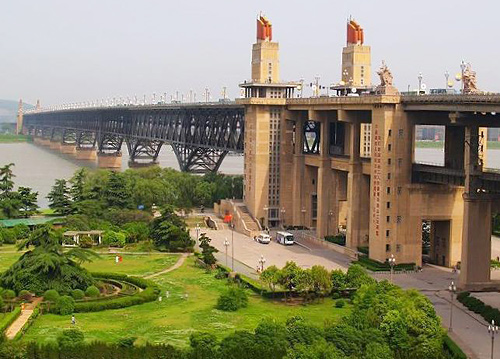 Nanjing Yangtze Bridge is 70 meters in height. The road of the bridge is 4589-meter-long and 15-meter-wide, with two sidewalks of over 2 meters wide; the railway below the road is 6772-meter-long and 14-meter-wide, allowing two trains running from opposite directions at the same time. On the hurdle of the bridge inlay 200 cast iron embossments.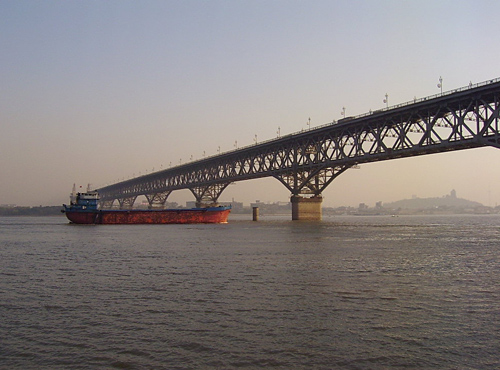 At both ends of the Nanjing Yangtze River Bridge stand a 70-meter-high bridgehead respectively, inside which elevators connecting the upper road, lower railway and viewing tower are available. Walking down from the southern bridgehead, people can access a scenic park with an exhibition hall, which offers history and more views of Yangtze and the Yangtze Bridge. As night falls, hundreds of shining lamps on the bridge look like a long string of luminous pearls, making the view more amazing.
Quick Questions
Our team is waiting for your questions. Please feel free to ask us any questions you might have about our China package tours, Chinese culture, or the sites available. We will gladly help you with any special needs you might have and all questions, like our trip designing is completely free of charge.