Memorial Hall to the Victims in the Nanjing Massacre

More Photos

Chinese name: 南京大屠杀遇难同胞纪念馆 (Nanjing Datusha Yunan Tongbao Jinianguan)
Location: No.418, Jiangdong Men Street, Jianye District, west of Nanjing City, Jiangsu Province.
Opening time: 08:30-16:30 (closed on Mondays)
Ticket: free.
How to get there: take buses No.7, 37, 63, or tourist bus No.4, and then get off at the station of Datusha JinianGuan (Chanan) (Chinese: 大屠杀纪念馆(茶南)站).
Introduction to Memorial Hall to the Victims in the Nanjing Massacre
With the location just on the mass massacre site as well as the burial site for the victims in the Nanjing Massacre, the Memorial Hall to the Victims in the Nanjing Massacre was completed on August 15th, 1985 to remember the Nanjing Massacre, which was happened in 1937 after the imperial Japanese army occupying Nanjing City on December 13th, and lament for the victims in the great tribulation.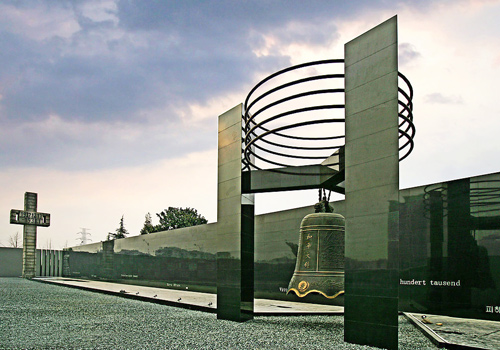 Covering about 30 000 square meters, the memorial hall was built of grand momentum in a solemn atmosphere. Made of off-white marbles, the memorial hall is an overall specific history exhibition hall for the Nanjing Massacre with the comprehensive materials of historical data and relics, architectures, sculptures and videos. With the memorial hall's name inscribed by Deng Xiaoping, the Memorial Hall to the Victims in the Nanjing Massacre is now an important site for international prays for peace and historical and cultural exchanges, as well as a patriotic education base in China.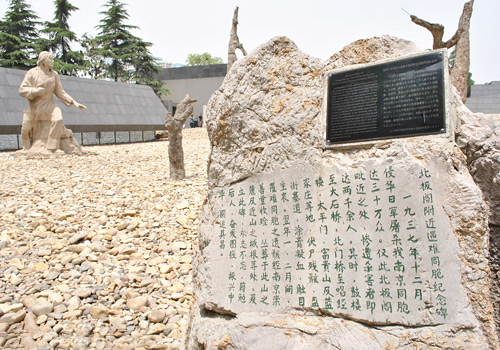 The Memorial Hall to the Victims in the Nanjing Massacre is divided into three sections, the square exhibition part, osseous remains exhibition and historical material exhibition, while the square exhibition part is subdivided into three outdoor exhibition sections, the mourning square, memorial square and the graveyard square. In the mourning square, there are a cross-shaped stele engraved the occurrence time of the Nanking Massacre, an abstract sculpture themed at the 300000 victims, a large scale group sculpture depicting the disaster of the ancient city of Nanjing and the peace dove sculpture. In the memorial square, there are luxuriantly green pine and cypress, a memorial stone wall, and the engraving "Victims 300000" in three languages- Chinese, English and Japanese. As for the graveyard square, it is an epitome and concentrated exhibition of memorial steles for victims, on some of which are the records of the main sites of the massacre and some historical facts.
Quick Questions
Our team is waiting for your questions. Please feel free to ask us any questions you might have about our China package tours, Chinese culture, or the sites available. We will gladly help you with any special needs you might have and all questions, like our trip designing is completely free of charge.