Diqing(Shangri-La)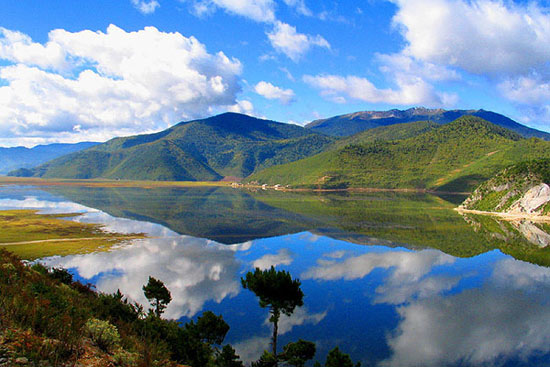 Diqing(Shangri-La) in brief
"Shangri-La", a name of wonders to many people... Located in northwestern Yunnan Province, the place also known as "Zhongdian (中甸)" in Mandarin Chinese or "Gyeltang", "Gyalthang" in Tibetan is the capital of Diqing Tibetan Autonomous Prefecture, a primarily Tibetan county in southwest China. Even if the exact situation of this dreamland isn't very clear, the place is still the cradle of dreams and wonders of travelers to China and the Tibetan region. Shangri-La is tremendously known all over the world thanks to the British writer James Hilton's fictional novel: "Lost Horizon". The writer made the Shangri-La a must-see sightseeing to any backpacker and tourists coming to China. Literally, the word Shangri-La means "a place of complete bliss and delight and peace" and it is situated in the middle of the Jinsha, Langcang and Nujiang River at a high altitude. Real synonymous of earthly paradise and mythical Himalayan utopia isolated from the modern world, Shangri-La is used today as a landmark and high-quality guarantee to any hotels, resorts or restaurants. Seekers of remote temples, lush sceneries and large-scale spaces are all astonished by the beauty of the Shangri-La. China flourishes with so many first-rated sightseeing that making a choice out of the list is getting more and more difficult, but the sacred Shangri-La scenic region is still a must on any discovery of China that will never let you down!
History of Diqing (Shangri-La) – When a mystical novel becomes a worldwide quest for happiness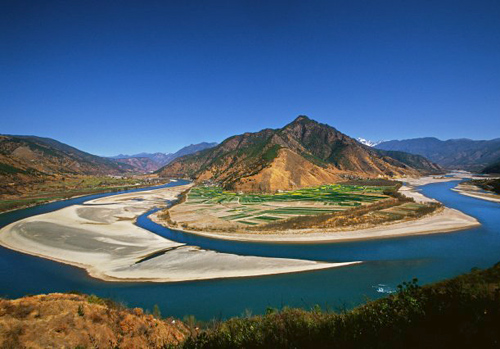 Historically, the name "Shangri-La" was used in Ancient Tibetan scriptures for a place of exoticism and natural beauty. However, the fame of this name started in 1933 when the British author James Hilton published his novel "Lost Horizon". The Shangri-La described here was depicted as a harmonious and mystical azure-sky valley guided by a lamasery, which locates in the western end of the Kunlun Mountains, where people lived an almost immortal life. This Tibetan Buddhist tradition area sought for years then by Eastern and Western explorers was the aim of a number of odysseys. Nevertheless, the exact place of the Shangri-La has been claimed by many regions. The Indo-Tibetan Himalaya has affirmed to be the location for the writer's fictional Shangri-La. This is only in 2001 that Zhongdian County of Diqing is renamed after "Shangri-La" (xiang ge li la, 香格里拉) after the Tibet Autonomous Region, Sichuan Province and Yunnan Province's declaration and affirmation of optimising and protecting the Shangri-La tourism resources. Nevertheless, the Shangri-La appellation is still used for many places such as Nepal, Tuva, Tibet, Bhutan, Sikkim, Mongolia and the Tocharian Tushara Kingdom of the Mahabharata.
Diqing (Shangri-La) nowadays – Utopia and high tourist destination in China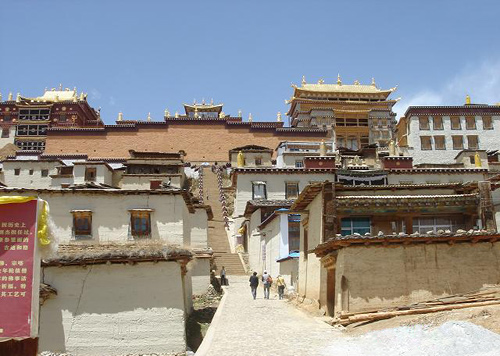 When listening to the word "Shangri-La", travelers have a Chinese and Tibetan mystical picture in mind, where paradise, harmony and happiness are the only words acceptable to use with. The place is a perfect hiking place in northwestern Yunnan, for which an altitude preparation is required for beginners; Shangri-La is a marvel for tourists looking for some pure landscapes far away from the outside world. Compared to a "Garden of Eden", analogies and references of the name "Shangri-La" are often used when talking about life-long quests, perfect places, el dorados, and fountain of youth or other paradises. Seen as many hotels and tourist resorts name, the "Shangri-La" is a high-quality reference and mark all over the world. A tour to a mystical place in China is waiting for you, let yourself be impressed by the Shangri-La, a trip for an everlasting memory!