Baimang Snow Mountain

More Photos

Name in Chinese: 白茫雪山 (Bai Mang Xue Shan)
Location: in the southeast Deqin County, Diqing (Shangri-la), Yunnan Province.
Opening time: all day long.
Ticket: free.
Best time for visit: in summer and autumn (the mountain is closed and vehicle is prohibited to enter the mountain during snow season from December to April the next year).
How to get there: take private vehicle or charter a bus.
Introduction to Bai Mang Mountain
Baimang Snow Mountain, also called Bama Mountain (White Horse Mountain), is the highest mountain in Yunnan province, with its peak at a height of 5,640 meters. It covers an area of 190144 hectares. In 1983 the Yunnan Provincial Government approved to make the area into a protected nature reserve, and in 1988 that title changed to a national protected nature reserve. This area is an extremely well preserved Frigid Zone forest with a lush subalpine coniferous forest, montane vegetation, and also a high amount of golden snubbed nose monkeys, also know as Sichuan snubbed nose monkeys. These monkeys are a protected species, and can be found through out most of the park, but mostly in the center. They are very lively, known for their calls, they like to swim, and have a diet of spruce-fir and Ki Ki shoots, and young leaves.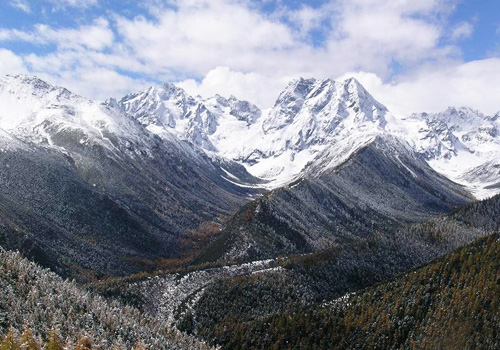 Here there's always a bright forest to greet you, birds to sing to you, and monkeys to talk to you. The mountain azalea will fill you lungs with the sweet scent of this mysterious land. Here you can enjoy some Tibetan culture. The winter here is amazing, and the autumn is even better, yellows, and reds all around. Here you can find the giant prayer stone, decorated with prayer flags, and a history as rich as time is long. Here you'll feel a sort of spirituality that you can't feel anywhere else.
The conservation area is located in Yunnan's southeast county. The Yunnan Tibetan highway cuts through the conservation. The areas highest elevation is 5,640 meters, and the lowest is 3,380 meters.
Rare species and abundant plants in Baimang Snow Mountain
Because of the areas' climate, and the fact that it has been preserved so well, the range of animals living in this area is very impressive. Some of them are: leopards, snow leopards, sambars, vultures, golden eagles, quasi, macaques, stump tailed macaques, pandas, golden cats, musk deer, deer, muntjacs, stone martens, silver pheasant tragopan, monals, large Indian civets, black bears, brown bears, badgers, foxes, rabbits, goats, and a variety of birds, it's an animal paradise.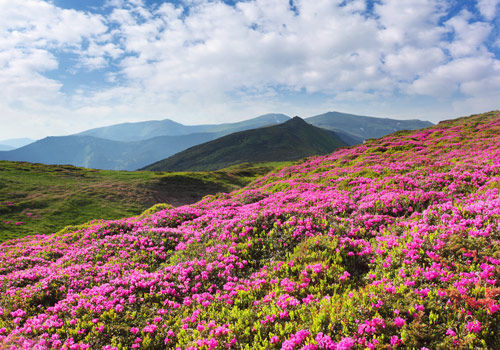 There's also a vast array of plant life such as: redwoods, oaks, douglas fir, Yunnan hemlocks, yew, frame nan, huang dujuan, cordyceps, fritillaria, zhimu, tianma, picrorhiza rhizome, astragalus, Tuckahoe, woody, rhubarb, and a bunch of other herbs and flowers.
No matter if you're looking for a place to escape to, a challenge, a place to take some amazing pictures, or just a place to pray this is the place for you.
Quick Questions
Our team is waiting for your questions. Please feel free to ask us any questions you might have about our China package tours, Chinese culture, or the sites available. We will gladly help you with any special needs you might have and all questions, like our trip designing is completely free of charge.