Hong Kong-Pearl of the Orient
2011-06-30China travel Guide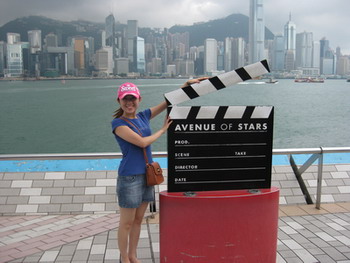 It has been long time I planned to take a visit
Hong Kong
, it was a little pity last time I did not visit Hong Kong once I was in
Macao
in 2009, because I would like to give myself more time to explore Hong Kong as it is worthy to spend several days instead of only one day. So, in early June, during my Dagon Boat Festival holiday, I had the opportunity to visit Hong Kong, my dream really came true. Now let me show you some Hong Kong highlights which I found.
Hong Kong is said to be Pearl of the Orient, covering about 1,100 square kilometers, Hong Kong is comprised of more than 260 outlying islands including Hong Kong Island, Kowloon and New Territories. The most popular islands are Hong Kong Island, Kowloon. For Hong Kong Island, the tour places includes
Victoria Peak
,
Aberdeen
,
Repulse Bay
,
Deep Water Bay
, and in Kowloon,
Wong Tai Sin Temple
,
Kowloon Walled City Park
. Causeway Bay, Wan Chai, Tsim Sha Tsui, Yau Ma Tei and Mong Kok are the most popular areas among tourists and are always busy 24 hours a day. Of course,
Ocean Park
and
Disneyland Park
are worthy to visit if your time permits.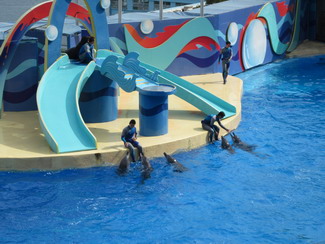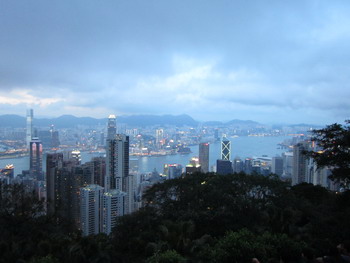 I went to Hong Kong from mainland, surely, the most convenient transportation is via flights. But I decide to take train instead. Because Guangdong province is most close to Hong Kong, so it is better to arrive in
Guangzhou
or
Shenzhen
, the both cities are available to transfer to Hong Kong directly. In Guangzhou, you can take direct train or jet boat to Hong Kong. In Shenzhen, you can just pass the several different port in Luohu, Huanggang, Futian, Shenzhenwan, Wenjindu, Shantoujiao, Fuyong and Shekou. You can choose the right one which your transportation arrives and close to which one. Like me, I arrived at Shenzhen train station and passed the Luohu port, then take subway to Hong Kong downtown. My hotel is located in Mong Kok area of Kowloon, so I do not need transfer other subway line, the direct subway train is available from Luopu port to Mong Kok. I have to say all transportations in Hong Kong are very convenient, I highly recommend subway. By the way, in Hong Kong, if you travel freely and mostly take subway, it is better to buy a Octopus Card, then you do not need prepare lots of change and cash, you can even use this card for most consumption s, such as Public buses, super markets, some restaurants, KFC or Mcdonald's, etc. In my experience, Hong Kong is an international and intelligent city with most convenience for everyone living or traveling here, you can recognize this from everyone's face as they are enjoying Hong Kong. Hong Kong is also a city with Oriental and Western cultures intersexuality, but no contradiction at all. Local young people can well speak there languages, English, Mandarin and Cantonese, so no language barrier for most travelers.
Concerning my hotel location-Mong Kok, it is always busy and crowd. Lots of fashionable or traditional shops serried, walking around the dazzling and countless streets, curiosities are full of your eyes. The famous streets in Mong Kok have very vivid names with their different functions. Women Street due to all shops for ladies' clothes, makeup, jewelry, Boxie Street due to sports shoes shops, especially with good discount, Shanghai Street due to traditional shops, Jinyu Street due to shops selling golden fishes…many funny and local unique streets array in Mong Kok, here you can do shopping, taste Hong Kong snacks, experience real Hong Kong people's life, etc. Walking ahead and out of Mong Kok, you can reach commercial area-Nathan Road and Tsim Sha Tsui.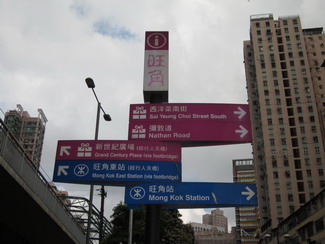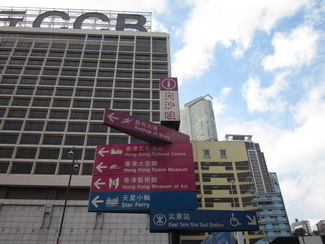 In Hong Kong, travelers must visit Victoria Harbour and climb up
Victoria Peak
, otherwise, you would have no impression for beauty of Hong Kong. In 2004, Hong Kong government renewed and prettified the old harbour road imitating the famous Hollywood Avenue of Stars, now Hong Kong Avenue of Stars is a hot scenic spot, it is also the best point to enjoy Victoria Harbour views. If said you just enjoy one side of Victoria Harbour when you stand at Avenue of Stars in Kowloon, you can enjoy another side of Victoria Harbour when you climb up Victoria Peak in Hong Kong Island. So, do not miss any views of Victoria Harbour, it is really beautiful and charming, no matter in daytime or at night with colorful flights, this is the real Hong Kong for the world, that is why people call it-Pearl of the Orient. As for to the top of Victoria Peak, most people choose to take the old-line cable car up and down, the cable car in Hong Kong has worked over one hundred years, till now it is still under service. Sitting in the old cable car, you can feel the old and new Hong Kong, it is the history record.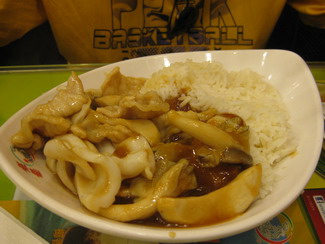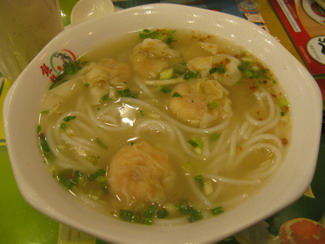 Exploring Hong Kong, you can not miss one thing, taste Hong Kong local food and drinks. Hong Kong food belongs to Canton Cuisine, light, sweet and fresh. And local restaurant in Hong Kong called Cha Can Ting, each Cha Can Ting has its own chef's special and specialty, all dishes will never make you disappointed. In Hong Kong, you also need to try the milk tea, the specialty is called Silk Stockings Milk Tea. There is a special and popular dessert Double-Layer Steamed Milk, the quality of Yee Shun Dairy Company is the best. For tasting Hong Kong food, during your visit, you find any special food or restaurant on the street, do not be hesitated to try, then you will appreciate yourself to make a right decision.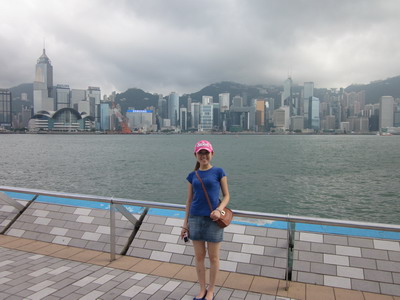 In a word, Hong Kong is a magic and attractive place, any kind of traveler with different interest is comprehensive by Hong Kong, I think that is why many people like to visit it more than one time. I believe I will also come back to Hong Kong in near future, I expect to discover more stories of the city, and I also would like to share more Hong Kong experiences with all travelers.
Comments
Comment