Railways in China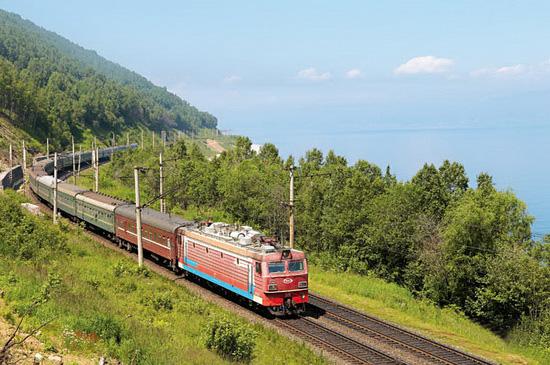 With the rapid development of high-speed rail in China, taking trains are much faster and comfortable than before, thus many people choose trains as their preferred means of transportation when they travel long distance in the country. For tourists, traveling in China by train is an economic way as well as a chance to enjoy the amazing scenery along the railways. But please keep in mind that arrive at railway station about one hour prior to the departure of your train, especially during the public holidays in China.
There is limitation for passengers to carry luggage on trains (adult with 20 kilometers and children with 10 kilometers at most). Articles carried by passengers should be suitable for putting on luggage racks or under seats. Hazardous articles such as inflammables and explosives, and objects that may endanger public health or cause public pollution are strictly prohibited to carry on trains.
Notices on entering railway station in China
a. Security check: at the entrance of almost all railway stations in China there are X-ray machines where passengers' luggage will be checked. After putting your luggage on the conveyor belt of the X-ray machine, you are suggested to go quickly to the other end of the machine to collect them in case of being taken away by others by mistake.
b. Find your waiting hall: after the security check, you will see an electronic screen on which trains information are usually displayed in both Chinese and English. You can check your ticket (or E-ticket) and find your waiting hall on the screen. Please note that only in the right waiting hall can you find the way to your train.
c. Enter the platform: generally speaking, ticket checking in the waiting hall will begin about half an hour prior to the departure time of the train, so it is suggested to arrive at the railway station one hour ahead of time. When it broadcasts that it's the time to check ticket, please remember to carry all of your luggage.
d. En-train: numbers of trains and carriages are marked on every train and there will be a train staff standing on the entrance of every carriage. Ask the train staff for help if you're not sure about the right carriage or seat.
Trunk railway of China
a. Beijing – Shanghai Railway
Route with main stops: Beijing – Tianjin – Nanjing – Wuxi – Suzhou – Shanghai
b. Beijing – Kowloon Railway
Route with main stops: Beijing – Hengshui – Shangqiu – Macheng – Jiujiang – Nanchang – Shenzhen – Kowloon
c. Beijing – Guangzhou Railway
Route with main stops: Beijing – Shijiazhuang – Zhengzhou – Wuhan – Changsha – Guangzhou
d. Jiaozuo – Liuzhou Railway
Route with main stops: Jiaozuo – Luoyang – Xiangfan – Huaihua – Sanjiang – Liuzhou
e. Baoji – Chengdu – Kunming Railway
Route with main stops: Baoji – Chengdu – Guiyang – Kunming
f. Beijing – Baotou – Lanzhou – Qinghai – Tibet Railway
Route: Beijing – Datong – Hohhot – Baotou – Yinchuan – Zhongwei – Lanzhou – Xining – Lhasa
g. Lianyungang – Lanzhou – Xinjiang Railway
Route with main stops: Lianyungang – Kaifeng – Zhengzhou – Luoyang – Xi'an – Baoji – Lanzhou – Zhangye – Jiayuguan – Turpan – Urumqi - Alashankou
h. Shanghai – Hangzhou, Zhejiang – Jiangxi, Hunan – Guizhou, Guiyang – Kunming Railways
Route with main stops: Shanghai – Hangzhou – Yiwu – Zhuzhou – Xiangtan – Huaihua – Kaili – Guiyang – Kunming
Trains in China are classified into different kinds by speed. The serial number of a train in China is usually named after "a capital letter + a figure" such as train number K123 and different letters stand for different speed: T - express train, K - fast train, L - extra passenger train, Z - non-stop express train, D - bullet train, G - High-speed train, C - inter-city train.
Nowadays it is the trend to replace paper train tickets with electronic ones, it will be more and more convenient in the future if you choose to travel in China by train.
Related Readings