China Airlines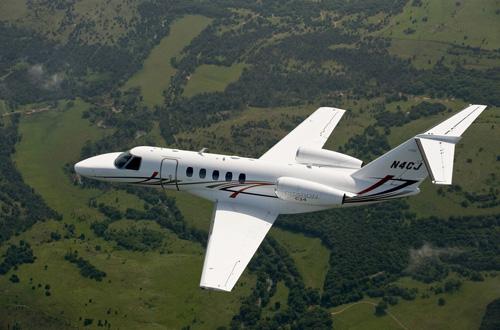 Experiencing a significant growth since the late 1990s, China air travels and air lines have developed rapidly, linking many cities of the country to each other and to foreign countries. More than 140 cities are connected to the capital with 21 regional and 130 international airlines. Every year, new airport construction plans are held in order to develop and link the most remote places of China. Beijing, Shanghai, Guangzhou, Hong Kong, Kunming, Chengdu, Xi'an…more and more cities are opened to international destinations and constitute some of the biggest international hubs today in the world. Conveniently set and secured, Chinese airlines use principally Boeing and Airbus planes with regular check-ups like that in foreign countries. With the development of the population's life style and the growing economy, China Airlines are in full expansion.
a. China Southern Airlines
Head office: Guangzhou
IATA Airport Code: CZ
Logo: Bombax flower
At present China Southern Airlines is the biggest airline of China with most passenger planes, densest air routes and largest amount of passenger transport. Its planes covers from Boeing 787, 777, 757, 747, 737 to Airbus 330, 321, 320, 319, 300, totaling over 300 ones. With Beijing and Guangzhou being its hubs, China Southern Airlines is now running over 616 air routes, including about 100 international ones, to 104 Chinese cities and 46 international cities of 23 countries and areas. In 2006, the airline handled a freight volume of 49,21 million, which made it the leader in passenger volume for the 28th time continuously.
b. Air China
Head office: Beijing
IATA Airport Code: CA
Logo: Phoenix
Air China Limited is developed from Air China International Corp. which was established in 1988. In 2004, Air China
Limited
was officially set up in Beijing. By June of 2004, Air China has owned 230 aircrafts including Boeing787 (on order), Boeing777, Boeing767, Boeing757, Boeing737, Airbus340, Airbus330, Airbus321, Airbus320 and Airbus319, providing flight service to 69 domestic destinations and 34 international destinations. In 2008 during the Beijing Olympic Games, Air China served as the only cooperative partner of aviation. For decades, Air China has also undertaken many missions of being the private plane of domestic and foreign state leaders.
c. China Eastern Airlines
Head office: Shanghai
IATA Airport Code: MU
Logo: Swallow
The current China Eastern Air was reorganized in 2002 by uniting Yunnan Airlines and mergering China Northwest Airlines. It owns over 260 medium and large size aircrafts, including Boeing 767, Boeing737, Airbus 340, Airbus 330, Airbus 321, Airbus 320, Airbus 319,
CRJ200, and ERJ-145 (by April of 2011), and runs 450 domestic and international air routes. As the core enterprise of China Eastern Group, China Eastern Air also manages over its 20 constituent companies, which covering imports & exports, finance, in-flight meals, house property, advertising & media, machinofacture, etc. In addition, China Eastern Air is the first Chinese listed company in Hong Kong, New York and Shanghai.
Head office: Haikou
Logo: Combination of a pearl, a roc and wave
Hainan Airlines Company Limited is a subsidiary of Hainan Airlines Group. Based on Haikou Meilan International Airport of Hainan Province, Hainan Airlines is the first Chinese airline with AStock and BStock listed. Ranked as the forth biggest airlines of China after China Southern Airlines, Air China and China Eastern Air, Hainan Airlines was set up in January of 1993 and Its nearly 500 air routes spread all over China and radiating Asia, Europe, America and Africa, linking 90 cities. In January of 2011, Hainan Airlines was awarded to be a 5-star airline by SKYTRAX, which marks that it has become one of the seven 5-star airlines in the world. Now the airline owns around 258 aircrafts including Boeing787, Boeing767, Boeing747, Boeing737, Airbus340, Airbus330, Airbus319, Dornier328, ERJ190 and ERJ145.
e. Shenzhen Airlines
Head office: Shenzhen
Shenzhen Airlines was established in November of 1992 and officially launched its first flight on September 17th of 1993. In 2005, the airline became the biggest private holding airline and entered into a new stage of development. Known as the fifth biggest airlines of China, by July of 2010 the airline and its holding companies (such as Henan Airlines, Kunming Airlines and Jade Cargo International) have owned over 1000 aircrafts ranking from Airbus320, airbus319 to Boeing747, Boeing737, covering more than 160 domestic and international air routes.
f. Xiamen Airlines
Head office: Xiamen
IATA Airport Code: MF
Logo: Egret
Xiamen Airlines was established on July 25th of 1984 and now manages its subsidiary companies in Fuzhou, Hangzhou, Nanchang, Tianjin, etc. With sales offices in over Chinese and international cities, Xiamen Airlines is running more than 150 air routes linking China and Singapore, Malaysia, Thailand, Japan, South Korea and some other countries and regions. Now it has built a convenient air route network of Southeast Asia as well as a bell connecting mainland China and Taiwan Island. By May of 2011, Xiamen Airlines has developed into a medium-sized airline that owns over 70 planes with Boeing737 accounting for the majority.
g. Shanghai Airlines
Head office: Shanghai
Logo: White Crane
Shanghai Airlines is developed from its cognominal former company which was set up in 1985. Its has developed a complete domestic air routes and has launched service to the special administrative regions of Hong Kong and Macau, Japan, South Korea, India, Thailand, Philippines, Vietnam, Cambodia and other international destinations. By October of 2010, Shanghai Airlines has owned 7 Boeing737-700, 38 Boeing737-800, 10 Boeing757-200, 4 Boeing767-300, 3 Boeing767-300ER, 5 CRJ200, etc. It has also confirmed the purchase of 9 Boeing787 and 5 Airbus321 which are scheduled to be handed over between 2011 and 2012.
h. Some Other Airlines of China
Spring Airlines (9C)
China Southwest Airlines (SZ)
China Northwest Airlines (WH)
China
Northern Airlines (CJ)
China Xinhua Airlines (X2)
Shandong Airlines (SC)
Related Readings