Festivals of Chinese Ethnic Minorities
2014-03-28Cultures
China is a country with vast land and composed by 56 ethnic groups. Except the Han nationality which accounts for approximately 91.51% of the total population of China, other nationalities only accounts for 8.49%, and consequently the other 55 are called minority nationalities. Though the population of the other 55 ethnic groups is much fewer, their varied festivals account for about 70% of the total amount of China's festivals, and these colorful festivals constitute an important part of Chinese culture and lives.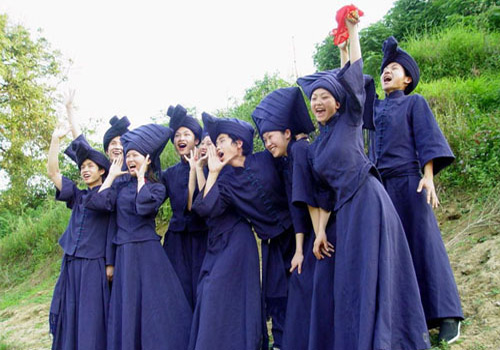 The 55 minority nationalities scatter all over China and live together harmoniously with the Han nationality. Guangxi Zhuang Autonomous Region in central China is one of such areas in China lived with different nationalities, with Zhuang as the major ethnic minority. The government of Guangxi has always attached great importance to protect the rich cultures in the region, and in recent years there are more than one hundred deputies of the Guangxi People's Congress and members of the Guangxi People's Political Consultative Conference made proposals to set the third day of March in the lunar calendar as a traditional festival of Guangxi. As for us, it is really a joyful thing to hear that the proposal has been passed and an official holiday of two days has also been provided.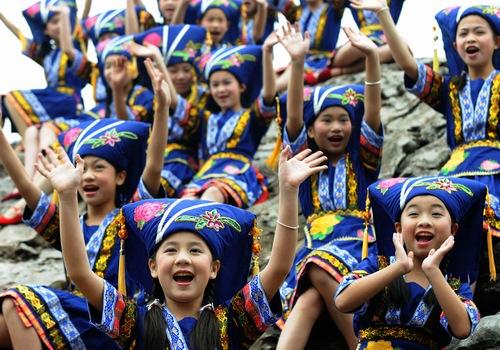 In fact, the March 3rd Festival is the one celebrated by Han nationality and many other ethnic groups in China to remember the birthday of Yellow Emperor, one of the legendary Chinese sovereigns and culture heroes included among the Three Sovereigns and Five Emperors. It is particularly important in Guangxi, and as to the locals it equals the Spring Festival of the Han. Every year, over 27 millions of people in Guangxi celebrate the March 3rd Festival with different ways. Most of Zhuang people will get together on the days and hold a variety of activities, such as singing folk songs, snatching fireworks, playing drums, throwing embroidery-balls, etc. Whereas some Zhuang people in Nanning consider it an important festival to offer sacrifices to ancestors and visit their graves, or to have an outing to enjoy the beauty of spring. Due to the March 3rd Festival holiday falls on April 2 and 3 this year, just one day before the Tomb-sweeping Day, another three-day holiday in China, people in Liuzhou and Guilin will hold a lot of activities to welcome visitors across the world, like the folk songs tournament, water music festival and peach blossom festival in Liuzhou and folk songs contest to be held in Longsheng, Guilin.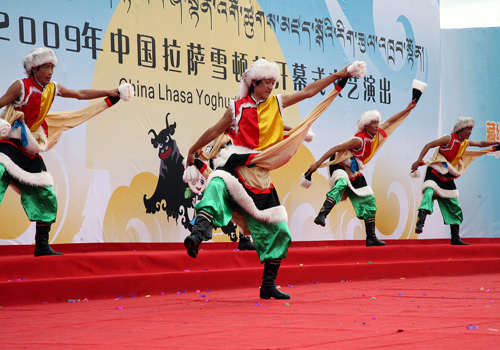 Since it is an estimated of more than 1,200 festivals belong to the minority nationalities in China, and the March 3rd Festival is just like a drop of water in the sea, it is hardly to list all of these festivals. Below I merely introduce some of the representative ones for you to learn more about the festivals of Chinese ethnic minorities.
| | | | | |
| --- | --- | --- | --- | --- |
| Festival | Date | Ethnic Minorities | Regions | Activities |
| Nadam Fair | July or August every year. | Mongolian | Inner Mongolia | horseracing; wrestling; archery; playing Mongolia chess; singing and dancing, etc. |
| Corban Festival | The tenth day of the twelfth month in the Islamic calendar. | Hui, Uygur, Kazak, etc. | Ningxia, Xinjiang, Gansu, etc. | cleaning houses and preparing a variety of foods before daybreak; bathing and praying; slaughtering livestock to entertain guests; other distinctive activities depending on different minority groups |
| Festival of Fast-breaking (or Roza in Xinjiang) | The first day of the tenth month in the Islamic calendar; generally lasts for three days. | Hui, Uygur, Kazak, etc. | Ningxia, Xinjiang, Gansu, etc. | cleaning houses in early morning; bathing and then going to mosques to pray; other distinctive activities depending on different minority groups |
| Noruz Festival | From March 20 to 22 every year. | Uygur, Kazak, etc. | Xinjiang | singing and dancing; holding poetry contest; bathing; cleaning houses; visiting the graves of ancestors; going out for walking or hiking, etc. |
| Tibetan New Year | The date is varied and in Lhasa it falls on the first day of the first month in the Tibetan calendar. | Tibetan | Tibet | cleaning houses; sprouting highland barley seeds as an offering to the Buddha for an abundant harvest; new year greeting; horseracing; archery; singing and dancing, etc. |
| Shoton Festival | From the end of the sixth month to the beginning of the seventh month in the Tibetan calendar. | Tibetan | Tibet | watching Tibetan Opera performances; Sunning of the Buddha; yak racing; equestrian performances; mass celebrations in parks; etc. |
| Lusheng Festival | The date is varied, in some places it starts from the first month whereas in others from the ninth month in the lunar calendar. | Miao, Dong, etc. | Guizhou | playing Lusheng (a kind of musical instruments); singing and dancing; horseracing; bullfighting, etc. |
| Water Splashing Festival | In the mid April; lasts for three to seven days. | Dai | Yunnan | splashing water to one another with best wishes; dragon boat racing; peacock dancing; cockfighting game, etc. |
| Torch Festival | From the 24th to the 26th day of the sixth lunar month. | Yi | Sichuan | singing and dancing; horseracing; bullfighting; wrestling; bonfire party, etc. |
- Sophy(VisitOurChina)
Comment