China tours to Zhouzhuang
Zhouzhuang, a typical water town, is situated in the southwestern part of Kunshan affiliated to Suzhou, at the junction of Shanghai and Kunshan. It is about 45 kilometres away from Suzhou, and about 100 kilometres away from Shanghai. There are Shanghai Hongqiao Airport, Shanghai Pudong Airport and Xiaoshan International Airport near it. Since trains are impassable here, so are nonstop expressways, visitors have to drive on the ordinary roads after Shanghai-Jiangsu expressway or Suzhou-Jiaxing-Hangzhou expressway. Built in the year of 1086, it was named after the local - Mr... More information about Zhouzhuang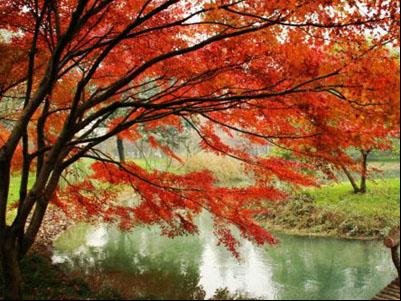 Tour Code:CCT17
Duration:9 Days
Destinations:Hangzhou, Huangshan, Shanghai, Suzhou, Zhouzhuang

This China tour takes you through one of the most special parts of China. This area is famous throughout the world for its culture, history, and beauty. Shanghai is a truly unique city, which is very comfortable to visitors to its blending of Chinese and Western cultures. Suzhou, famous for its traditional Chinese gardens, will never be forgotten. Hangzhou, famous for its Dragon Well Tea will introduce you to the world of Chinese tea. It is so much more than just a beverage to the Chinese people. It is a way of life. Huangshan, arguably one of the most beautiful mountains on Earth will delight you, as will Zhouzhuang, one of China's most famous water towns, where the canals outnumber the streets.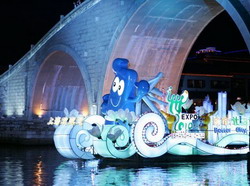 Tour Code:SWXT02
Duration:6 Days
Destinations:Shanghai, Suzhou, Zhouzhuang

We combine a visit to World Expo 2010 in Shanghai and the essences of Suzhou in this tour. You will spend one day in the international fairs and expositions - World Expo 2010 in Shanghai and have a side trip to Suzhou will lead you to enjoy the beautiful Chinese Gardens. You will have a chance to take a boat trip in the watertown -Zhouzhuang.
Custom Tailoring: Design your own tour with our help to meet your unique interests. You don't have to compromise. Do exactly what you want to do! Let us assist you to tailor-make your own China experience.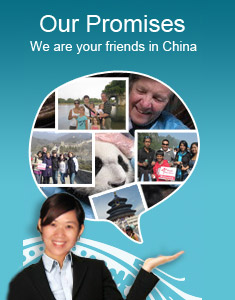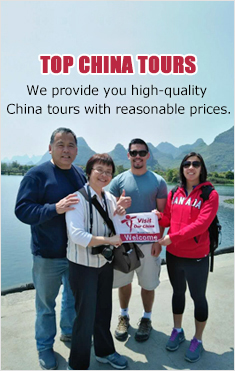 Popular City Tours