Wanxian
Wanxian
Formerly called Wanxian City, now named Wanzhou District, it lies in the northeast of Chongqing municipality. As a regional hub district in the upper reaches of the Yangtze River and one of the ten major ports on the River, Wanzhou is widely known for the hustle and bustle of its markets. Apart from being the center of economy, education, culture and transportation in the Three Gorges area of China, Wanzhou District attracts people from home and aboard for its rich tourism resources.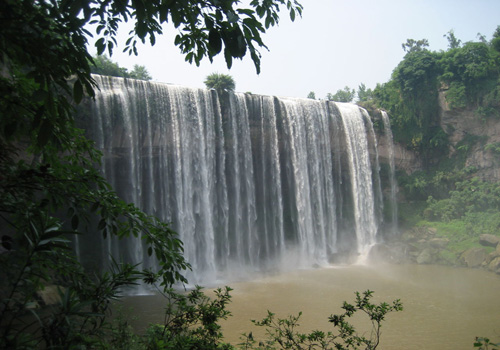 Qinglong Waterfall Scenic Area
About 34 kilometers away from downtown area of Wanzhou District in Chongqing, the Qinglong Waterfall is one of the important scenic areas of the Yangtze River. It is 64.5 meters high and 115 meters wide, even 14 meters wider than the famous Huangguoshu Waterfall in southwest China's Guizhou Province, thus it can be considered as the No.1 Waterfall in Asia. Qinglong Waterfall belongs to the reach of Ganning River; it roars down with water splashes, the sound formed echoes in the valley just like thunderous drums. The magnificence of the waterfall shocks anyone who approaches it. If you're fortunate enough you may see rainbow over the waterfall on sunny days. Under the water curtain, there is a cave around 2,000 square meters which is a superexcellent place for visitors to view the splendid Qinglong Waterfall.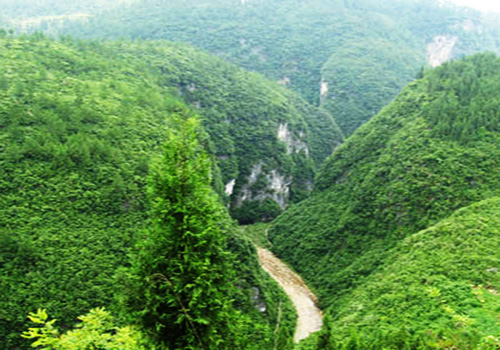 Tanzhang Gorge
Tanzhang Gorge is located in the southeast of Wanzhou District. The gorge is around 20 kilometers long and 30-80 meters wide, due to many ponds and river deer in it hence named Tanzhang (Ponds & River Deer) Gorge. It covers 7 branch gorges, 24 peaks and 48 streams, the mountains and rocks on both sides of the gorge form many picturesque landscapes with different shapes as if done by the spirits. Various wild animals such as golden pheasants, white magpies, deer, otters, hedgehogs and monkeys inhabit in the gorge, making it a charming destination to get in touch with nature.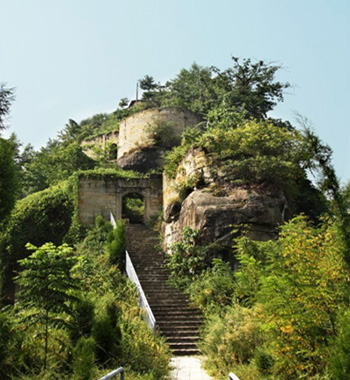 Emperor City
As one of the eight scenic spots in ancient Wanzhou, Emperor City is about 3 kilometers away from the downtown area. It is 346 meters high, covering an area of around 13 hectares. According to legend Liu Bei (161-223AD, the first ruler of the state of Shu Han in Three Kingdoms Period of ancient China) ever stationed his troops at the place so it got the name. Emperor City is surrounded by cliffs which rise steeply as walls, and only one gate leads to the inside of the "City". Since Emperor City was formed naturally it is also called Natural City, and it was the fortress contested by all strategists since ancient times for its easily defensible terrain.
;