Jingzhou Museum
Jingzhou Museum
Jingzhou Museum is a comprehensive museum located in Jingzhou City, central China's Hubei Province. It is famous both at home and abroad for its beautiful environment, rich collections, unique cultural relics with regional characteristics and great achievements got in archaeology researches. It won the reputation of "The Best of Top10 Museums" at Chinese municipal degree in 1994.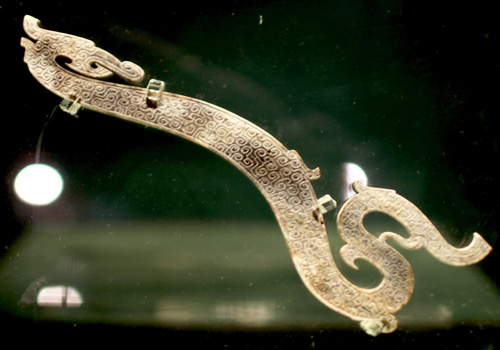 Integrating multiple functions such as display and exhibition, publicity and education, cultural relic collection and preservation, archaeological excavation and studying etc. Jingzhou Museum covers an area of more than 50,000 square meters. It is composed of Kaiyuan Temple, Exhibition Building, Chu Music Palace and other buildings. Initially built during the Kaiyuan period of Tang Dynasty (713-741AD) and restored in Ming and Qing dynasties, Kaiyuan Temple is a basically complete set of Taoist ancient architectural complex. Exhibition Building is a three stories antique-style one with glazed tiles, while Chu Music Palace is a place to recreate the court music and dance of Chu, the largest kingdom in south China during the Eastern Zhou Dynasty (770-221 BC).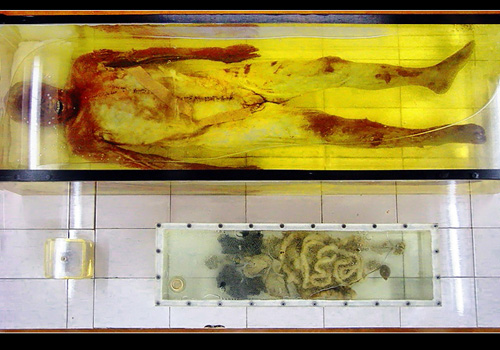 Jingzhou Museum has a variety of basic constructions and the archaeologists of the museum have excavated more than 7,000 ancient tombs and nearly 200, 000 square meters of ancient cultural sites. There are over 130,000 pieces of cultural relic collections in the museum, including bronzes, potteries, lacquer wares, jade articles, silk fabrics, paintings and calligraphies through the ages, bamboo and wood slips and so forth. Many of these collections are so valuable that can be even called national treasures, such as the world's earliest clay animal group, the wonderful prehistoric jade articles, so far the best preserved and most exquisite silk fabrics wove in the Warring States Period (475–221BC), the bamboo and wood slips of Chu–Han Contention (206–202 BC) which filled in the blank of Chinese historical records, the brilliantly colored lacquer wares exquisitely made in the Warring States Period, and so far the world's earliest and best preserved body of a man in the Western Han Dynasty (206BC–24AD).
;