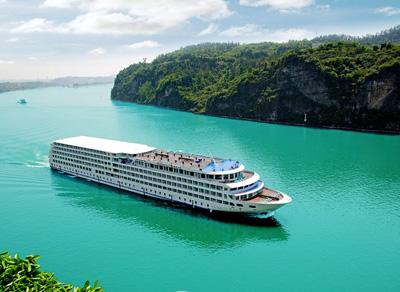 President Fleet
As a high reputation, competitive and the most professional cruise company on the Yangtze River in China, Wuhan Yangtze Cruise Co,. Ltd owns five deluxe cruises: President No.1 Cruise, President No.2 Cruise, President No.3 Cruise and President No.6 Cruise, all of which have certificates approved by China Classification Society and the National SMS system. In 2008, 2009, 2010 the company spends huge sums to redecorate and upgrade the cruises. And in spring in 2011 the most sumptuous and distinguished cruise PRESIDENT PRIME is put into operation formally. We believe we have abundant programs and the ship that will fit your particular dreams and desires. We hope you will trust us to fulfill those dreams.

Welcome aboard President Cruises.

Search Cruise Ships
About Yangtze River Cruise
Yangtze River Cruise Travel
Jan.
Feb.
Mar.
Apr.
May.
Jun.
Jul.
Aug.
Sep.
Oct.
Nov.