China tours to Tibet
Tibet, just hearing this name makes our soul change, makes our spirit travel to another world of azure sky, temples, orange-clad monks and serene nomads. Tibet, also known with the names of Tibet Autonomous Region (TAR) or Xizang Autonomous Region is a province-level autonomous region of the People's Republic of China (PRC). Located in Northwest China, Tibet constitutes the second-largest province-level division of the country and one-eighth of the whole area. Its capital is Lhasa, meaning "holy land" in Tibetan. Often referred to as "the rooftop of the world" or "the t... More information about Tibet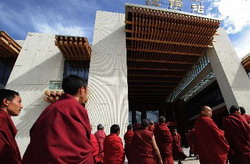 Tour Code:TET01
Duration:11 Days
Destinations:Beijing, Lhasa, Shanghai, Tibet, Xi'an
This Tibet tour visits some of the most popular places in China. You will begin in Beijing, China's capital for more than 500 years, where you will see such sites as The Forbidden City, The Great Wall, and the main stadiums for the 2008 Beijing Olympics. You will then travel to Lhasa, the capital of Tibet. You will witness the culture, architecture, and natural beauty that have made it a dream destination for so many years. You will then visit Xian, home to the Terracotta Warriors, and the ancient, yet modern metropolis of Shanghai.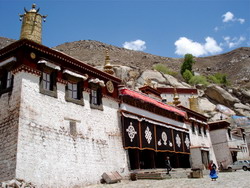 Tour Code:TET02
Duration:12 Days
Destinations:Beijing, Lhasa, Shigatse, Tibet, Xi'an
A true dream destination, Tibet is an incredible destination and one filled with surprises. Discover these surprises for yourself in this China group tour. Tibet has a culture truly unique and it is this culture that has transformed Tibet into such a spectacular place. The unforgiving landscape has forged the people into one of the friendliest on Earth. This China group tour will introduce you to the people, sites, and culture of Tibet in a package tour that you will never forget.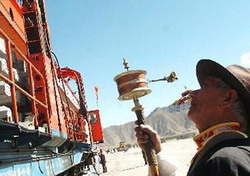 Tour Code:TET03
Duration:9 Days
Destinations:Beijing, Lhasa, Shanghai, Tibet
This luxury Tibet tour highlights the history, art, culture, and people of China. It is a truly wonderful way to see this ancient country. You will visit Beijing, China's capital for over 500 years, and home to some of the most famous sites on Earth. You will then visit Lhasa, home to Tibet's mysterious culture and people. After Lhasa, you will visit Shanghai. A very popular destination with visitors, Shanghai beautifully blends Chinese and Western culture in way that is unique, and also comfortable with visitors.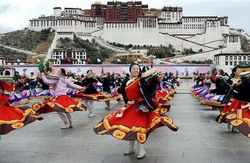 Tour Code:TET04
Duration:11 Days
Destinations:Guilin, Hong Kong, Lhasa, Shanghai, Tibet, Xi'an, Yangshuo
This tour is truly grand! It features all of the best China has to offer, from incredible natural beauty, to its colorful cultures and traditions. This is the tour of a lifetime. You will explore the Imperial history of Beijing, the ancient past of Xian, capital to over 10 Chinese dynasties. You will travel to Guilin and Yangshuo, home to some of the most breathtaking scenery on Earth. You will discover what has made Tibet such a draw for visitors. You will also visit Hong Kong, one of the most beautiful cities on Earth.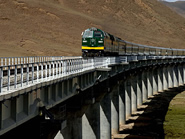 Tour Code:CTT04
Duration:15 Days
Destinations:Beijing, Lhasa, Shanghai, Tibet, Xi'an

Each day is packed full of history in this very special train tour. You will see the Imperial grandeur of Beijing, the Terracotta Warriors in Xian, the Buddhist Temples and monasteries of Tibet, and the metropolis of Shanghai. Each part of this China train tour is really special. Traveling around China by train is a wonderful and affordable way to travel around China. You will get to mingle with locals, and see many things that cannot be seen via air.

Show More Tibet Tours
Custom Tailoring: Design your own tour with our help to meet your unique interests. You don't have to compromise. Do exactly what you want to do! Let us assist you to tailor-make your own China experience.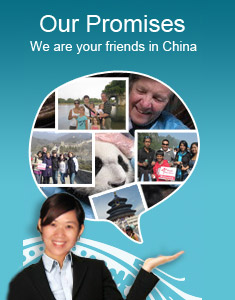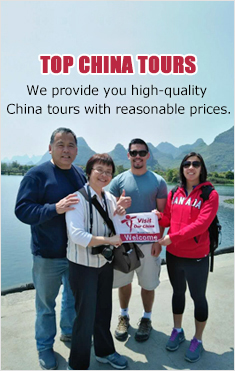 Popular City Tours